Greek mafioso Vassilis Stefanakos was assassinated short after 7 o' clock Wednesday afternoon in Athinon Avenue in Haidari suburb of West Athens. According to preliminary information, he had left his depot of used vehicle and he was driving his car when two people on a motorbike approached him and killed him on the spot. The perpetrators are said to have used a Kalashnikov weapon and fired 22 bullets.
After nine years in prison, Stefanakos was released in summer 2016 making use of the so-called Paraskevopoulos Law aiming to decrease the number of inmates from overcrowded prisons.
His name was involved in cases of blackmail and other offenses including murder.
In 2007, he had attempted to have a new ID issued with the assistance of two police officers.
He was arrested in January 2008 near his home in Haidari and sentenced to 21 years and three months imprisonment as cohort for an assassination of another Greek mafioso as well as for the prison break of two criminals,  Albanian Alket Rizai and Greek Vassilis Palaiokostas, from Korydallos prison.
Vassilis Stefanakos was also sentenced in December 2006 to 14.5 years in prison for offering protection and for smuggling.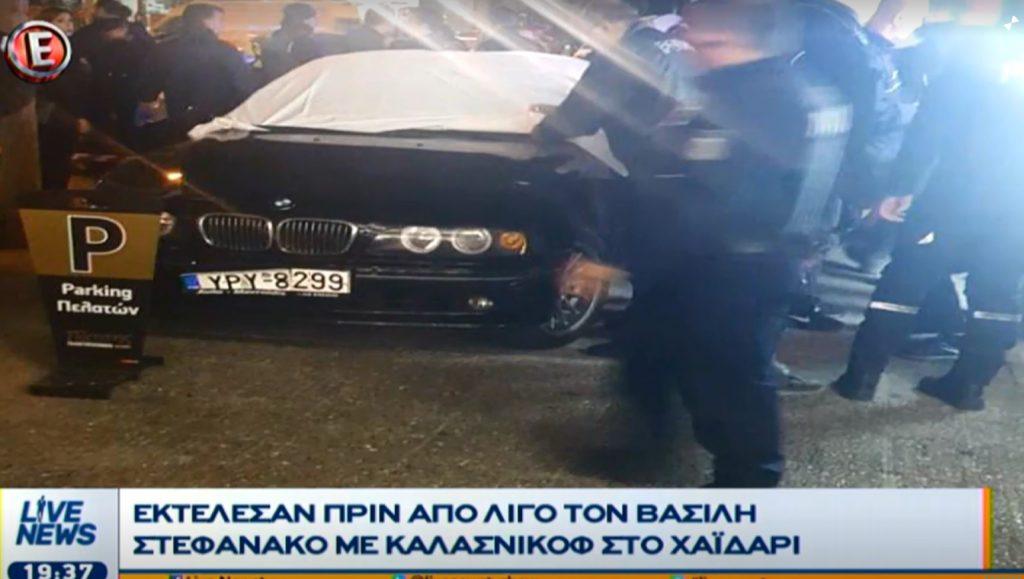 According to latest information by Epsilon TV, Stefanakos he was killed while he had parked his car, a BMW, at the side of the road. The attackers have fled on a whit motorbike. He was considering the area where he lived with his family as "safe" and therefore he wouldn't take special precautionary measures.
The area where he was assassinated is full of shops and fast-food cafes.