Heavy snowfalls in the outskirts of Thessaloniki and Halkidiki peninsula, Northern Greece, caused a power blackout in several areas and forced authorities to close schools. Traffic has been halted and snow-chains are needed in many areas.
A power blackout and forced authorities to close schools in Arethousa as the power network was damaged.
It has been snowing since the early morning hours of Monday in Panorama and Chortiatis.
Snowman with Greek flag in Pylaia-Chortiatis Municipality. According to seleo.gr, the snowfall started at 3 o' clock Monday morning and stopped after 7 o' clock.
All schools will remain closed on Monday also in Lagathas Municipality due to the snowfalls. meanwhile, the power outage in the area has been restored.
Snow in Soho via seleo
Municipality vehicles try to keep the roads open.
Police has halted traffic in several regional roads and urges motorists to use snow-chains on their vehicles.
Heavy snowfalls have been recorded also on the mountainous regions of the North Halkidiki peninsula.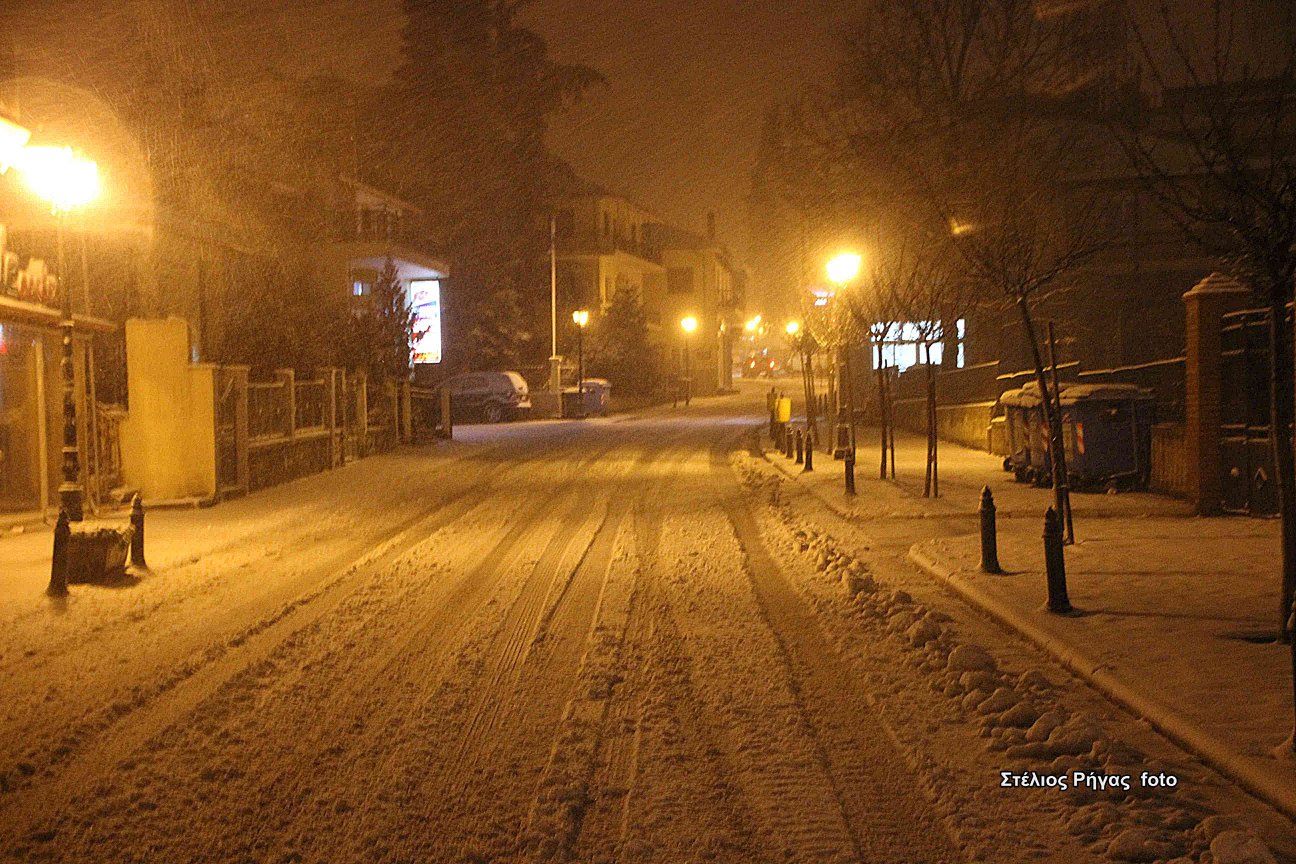 via halkidikinews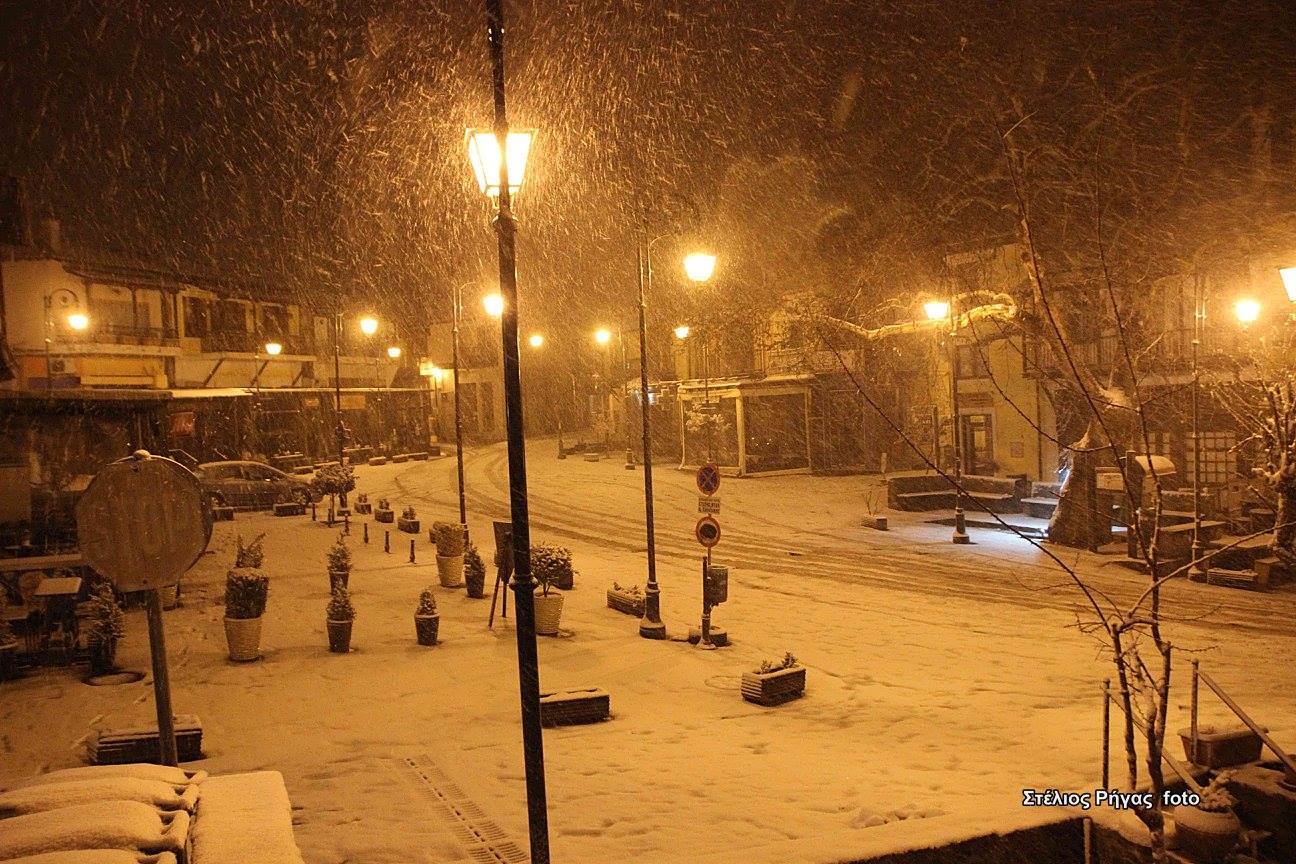 Strong winds in the morning have cancelled flights from and to Macedonia Airport in Thessaloniki.
Check here which roads around Thessaloniki and Halkidiki have been closed to traffic (in Greek) and where snow chains are needed here.
While, North Greece is sinking in the snow, the island of Lesvos became the target of heavy rainfalls that have reportedly flooded roads, green houses and homes mainly on the West of the island. According to state broadcaster ERT, several streams in the area have been flooded.
Local media report also of rocks that have fallen on roads hindering traffic. The Fire Service has rescued a man who was trapped in the waters while walking on a street.
Snow had reportedly fallen also on the Mount Parnitha in the outskirts of Athens.