Greece is showing an intense seismic activity on Thursday with four earthquakes to have struck Zakynthos, Crete, Patras and Sporades in less than ten hours. The tremors caused concern among locals, however, Greek seismologists appear reassuring.
The first tremor occurred at 1:45 Thursday morning with a magnitude of 4.8 R. The epicenter was located in the sea area 39 km South of Argostoli, West of Zakytnhos, and had a depth of 9 km.
The earthquake was felt by locals in Kefalonia and Zakynthos, no damages have been reported.
Five minutes earlier, at 1:40, another earthquake had occurred at the Greek borders with Bulgaria in North-East of the country. The tremor had a magnitude of 4.8R, its epicenter was in Provdid, Bulgaria.
The earthquake was felt in Thrace as well as in Bulgaria and FYROM.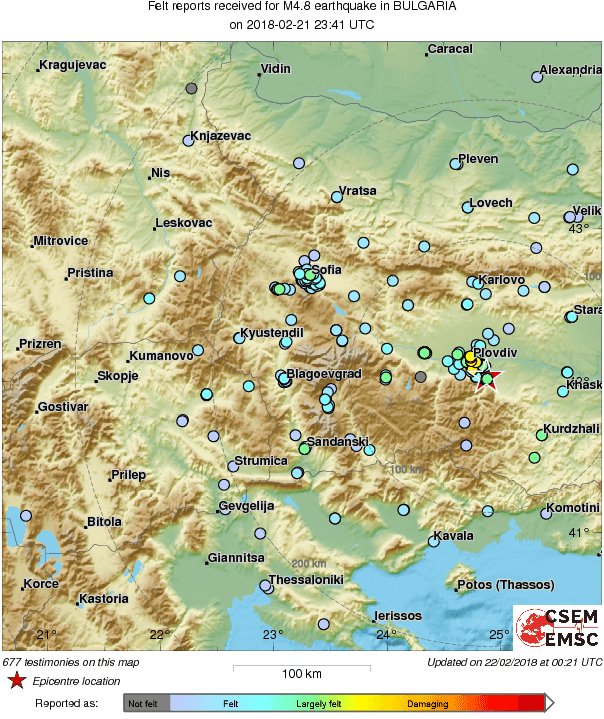 Crete
An earthquake with magnitude 4R stroke at 7:15 a.m. in the sea area 82 km South-East of Tymbaki, Herakleio Prefecture of the island of Crete. It had a depth of 10 km.
Patras
An earthquake stroke with 3.8R at 9:15 a.m. in Agios Stefanos 16 km south West of the city of Patras, As its depth was just 5 km, the tremor was felt in the broader area of Achaia.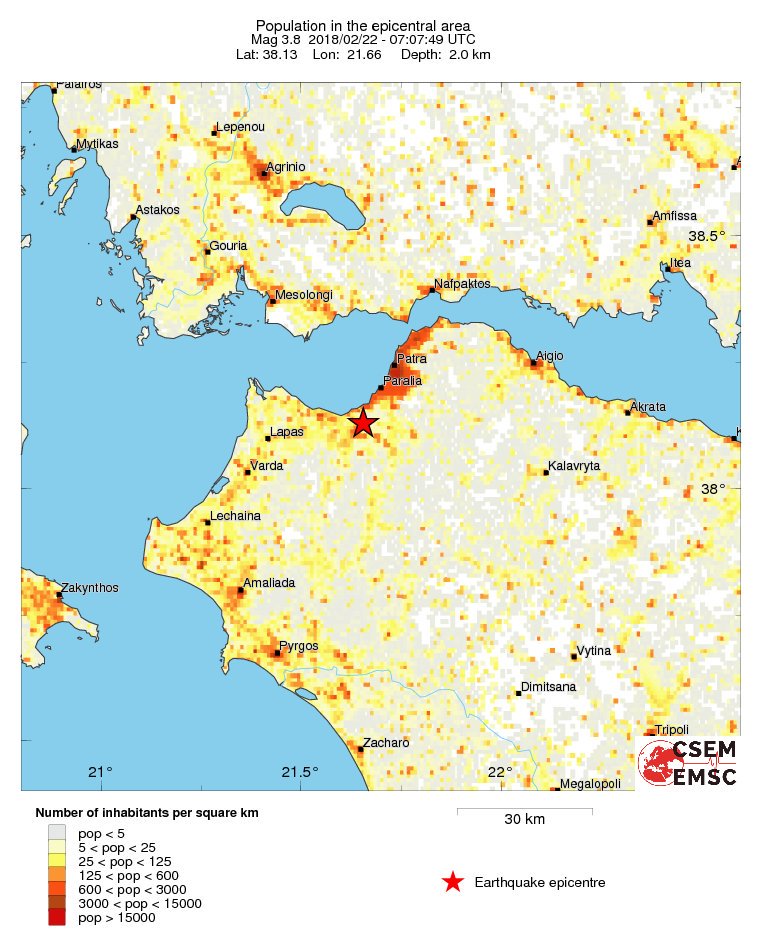 Sporades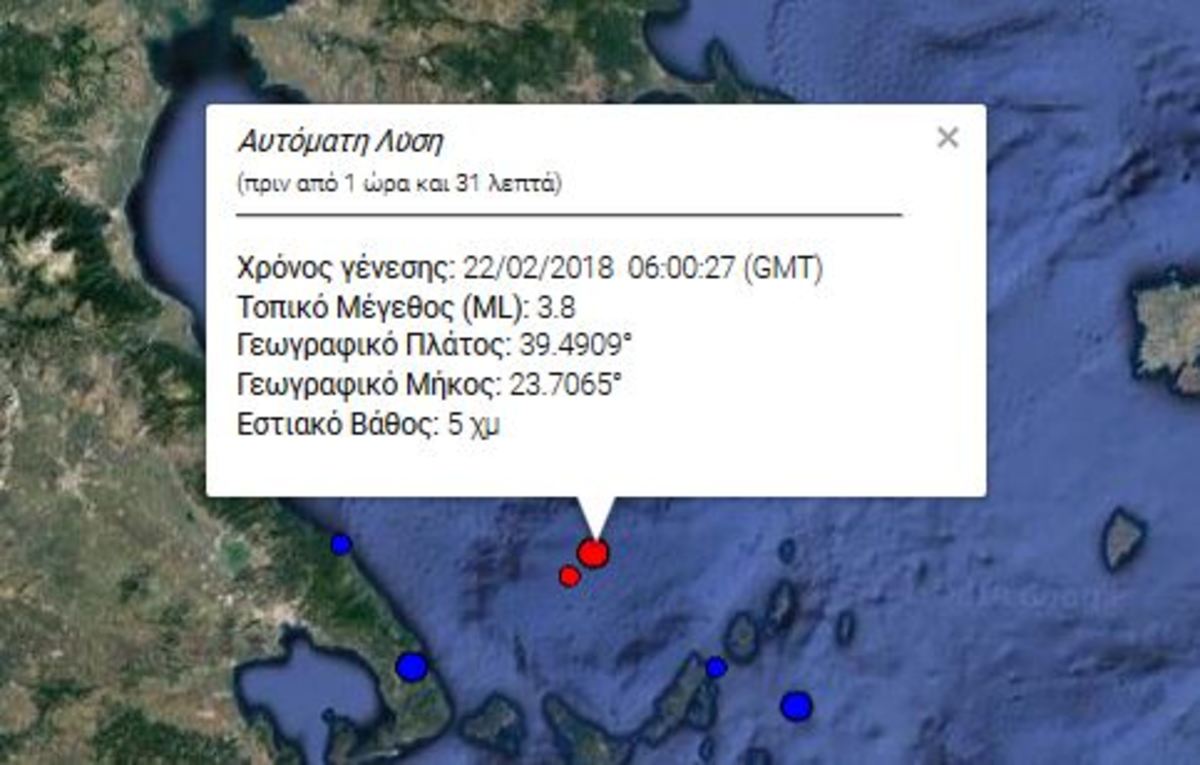 Greek seismologist say that the earthquakes are not linked to each other as they have occurred on different fault lines. Even the Zakynthos and Patras earthquakes are not linked to each other, they said.