It wasn't an earthquake that brought three houses to collapse but a landslide after days of torrential rains. Residents of Pialeia village by Trikala in Central Greece, were horrified to feel the earth moving under their feet.
At least three houses of the village at an altitude of 500 m on Koziakas mountain fully collapsed and 16 people were evacuated.
Media report of a 8 houses in total that suffered immense damages due to the landslides.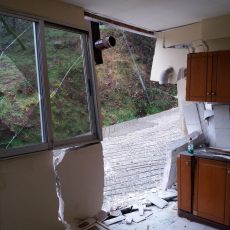 It was a miracle that nobody was injured, local media note.
Authorities in the area are on alert as they do not exclude more landslides.
Local authorities want that the state of emergency is declared for the region.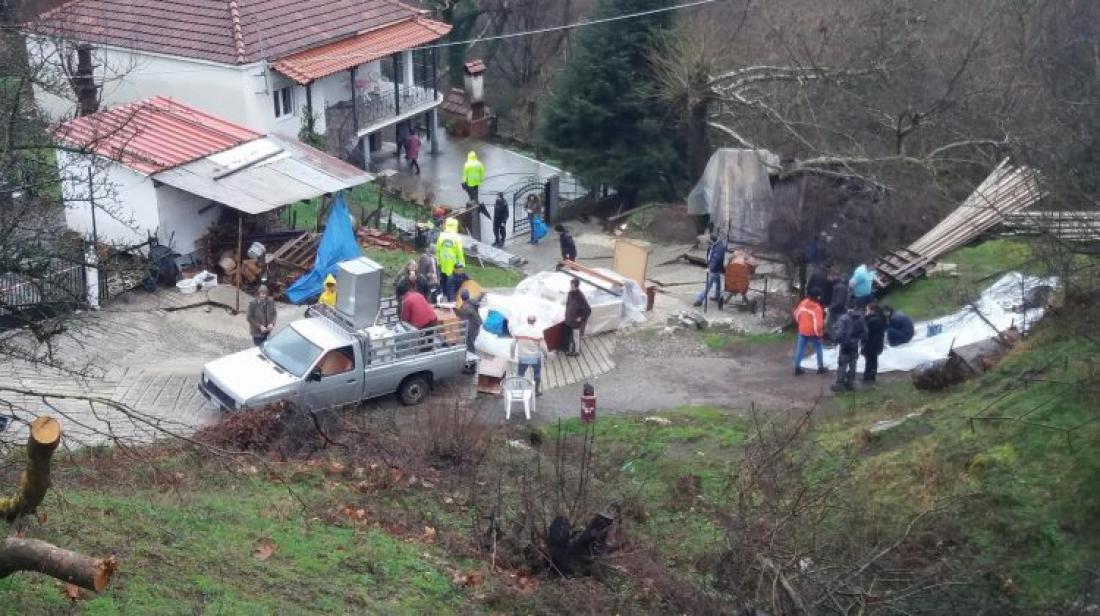 A prefab summer house was demolished as the waters of a swelling stream moved through Velika in Agia municipality by Larissa.
Torrential rains for seven consecutive days have caused landslides also in the broader area, flooded homes and agricultural land and cut power in several villages.
"100 villages were without electricity on Monday," state ERT TV reported on Tuesday, adding that the problem was solved in the majority of the areas.
Tones of rain water caused essential damages mainly on the infrastructure network in south Pilion in Magnisia Prefecture in East Central Greece.
With at least 35 damage points recorded in the road network, local media describe the situation as "devastating."
According to ERT TV,  some roads need to be constructed form the beginning. The state TV reported of water- and electricity cuts as well as closed schools and difficulties in providing supplies to many areas of one of the most impressive mountains of Greece that attracts thousands of visitors every year.
Once a land road connecting the picturesque village of Zagora with Pouri
Also Pilion local authorities demand that the area is declared in state of emergency.
Meanwhile, Greece' National Meteorological service has issued a new warning on Tuesday of extreme weather phenomena in the next days.