Hellenic air force-led multinational large force flying exercise Iniochos 2018 kicked off on Monday with an impressive line up of participating Air Forces fighter jets from Greece, USA, UAE, UK, Italy and Cyprus.
The start took place in Andravida Air Force base in Peloponnese.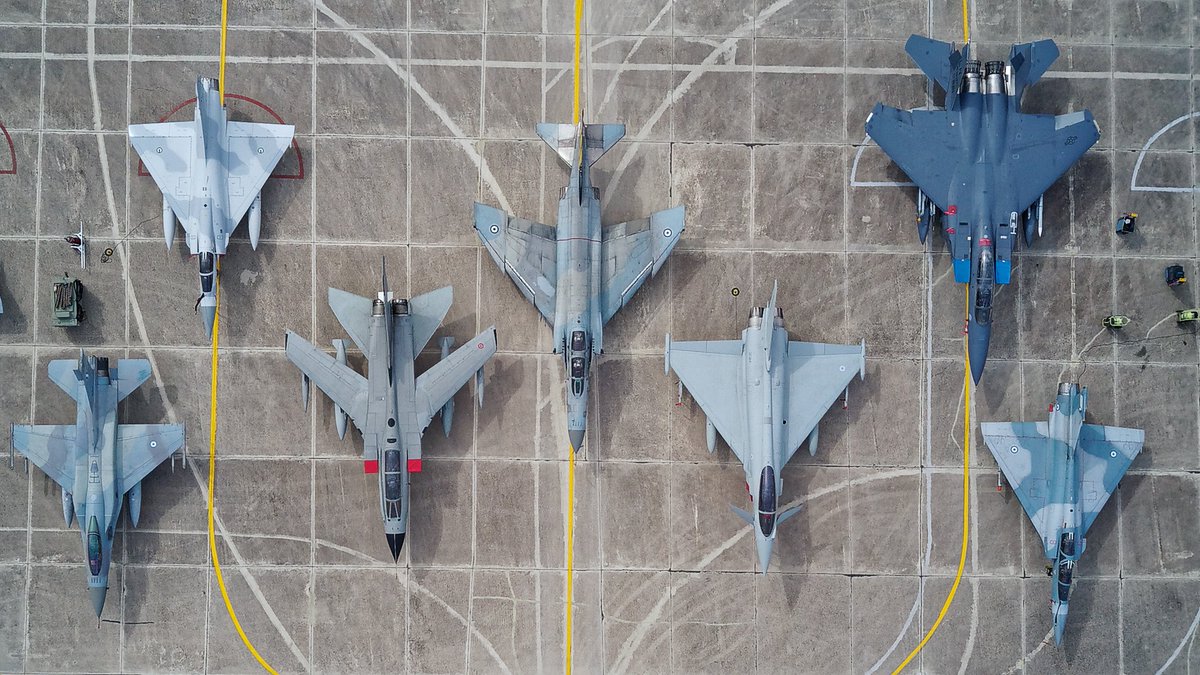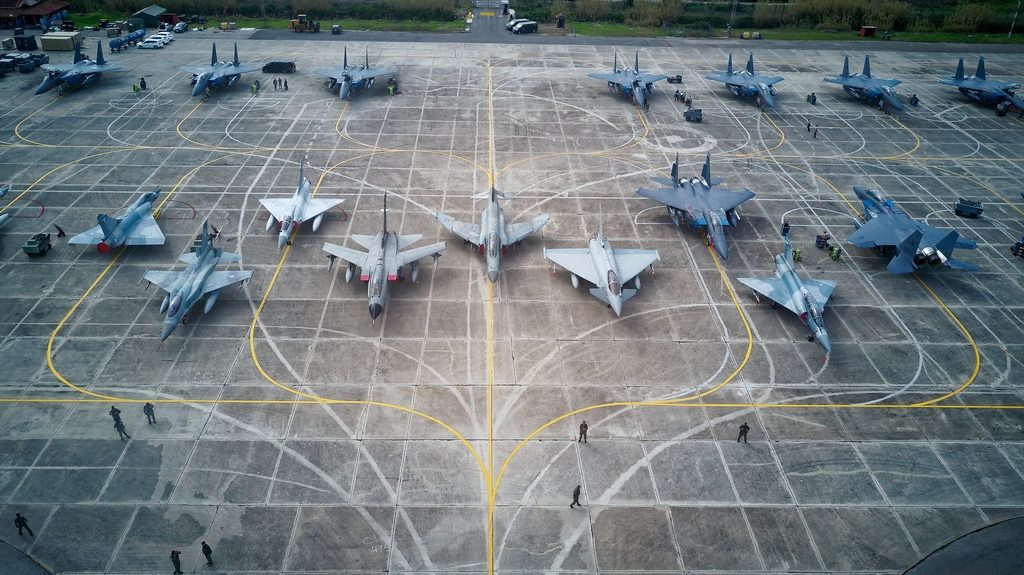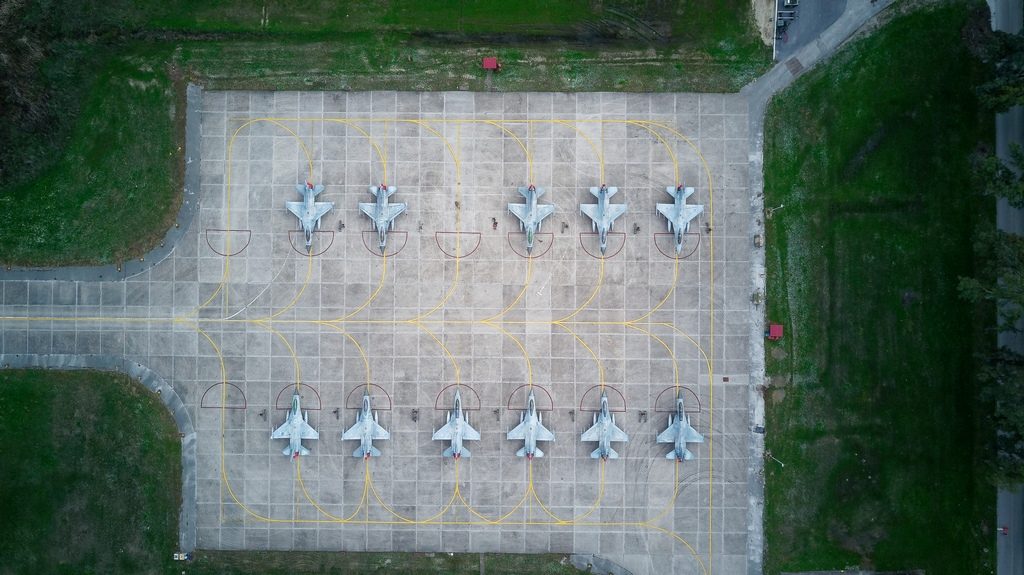 Iniochos 2018 exercise between NATO allies and partner nations takes place form March 12 to March 23, 2018, in the whole FIR Athens.
Iniohos 2018 involves six states and more than 50 aircraft.
Participant states:
Greece: F-16 BLOCK 30/50/52+/M, F-4, M-2000, EMB-145H AEW&C
USA: F-15
United Arab Emirates: MIRAGE 2000-9
United Kingdom:Eurofighter Typhoon FGR4
Italy: TORNADO
Cyprus: AW-139
Video: Iniohos 2018 by Hellenic Air Force
Multinational training engagements such as these strengthen relationships, maintain joint readiness and interoperability, and reassure regional allies and partners.
Iniochos 2018 exercise has four phases:
PHASE 1: PREPARATION; PHASE 2: FORCE DEPLOYMENT: 5-7 March 18; PHASE 3: EXECUTION PHASE: 12-23 March 18. DV DAY: 20 March HOT WASH UP: 23 March. Missions. In order to achieve the objectives of the Exercise, the HFWS oversees the …
Phase 1: Preparation
Phase 2: Force deployment, 5-7 March 2018
Phase 3: Execution 12-23 March
DV DAY: 20 March
HOT WASH UP: 23 March
Fourteen F-15E Strike Eagles and approximately 300 support personnel from the 48th Fighter Wing, RAF Lakenheath, England, arrived at Andravida Air Base, Greece, March 7 – 8, 2018, to participate in exercise INIOHOS 18. via usafe
In order to achieve the objectives of the Exercise, the HFWS oversees the missions from scenario planning to debriefing and makes certain that they cover the full spectrum of missions currently performed by the HAF such as:
Air operations versus Integrated Air Defense System (IADS)
Offensive Counter Air / Airfield Attack
Air Interdiction / Special Targets (bridges, power stations, vehicles, etc.).
Anti Surface Warfare
Slow Mover Protection (SLOMO)
Combat Search and Rescue (CSAR).
Dynamic Targeting (DT) / Strike Coordination and Reconnaissance (SCAR) / Close Air Support (CAS) / Time Sensitive Targets (TST).
High Value Airborne Asset (HVAA) Protect/Attack
Given the high level of the HAF personnel and our capability to conduct exercises involving a variety of weapon systems within one of the largest exercise areas in Europe, the exercise «INIOCHOS» aspires to become the most competitive exercise in Europe and the Mediterranean region, and provide Participants with a high level of training and unique experience of participation.
pictures by haf.gr
PS Some Turkish media like aksam newspaper referred to Iniochos 2018 as a "Greek military provocation" towards Turkey.