Holding handkerchiefs in front of nose and mouth are obviously not enough to protect the residents of Crete from the billions of nasty yellow particles of Sahara dust. One local found a much better, a safe solution: a gas mask!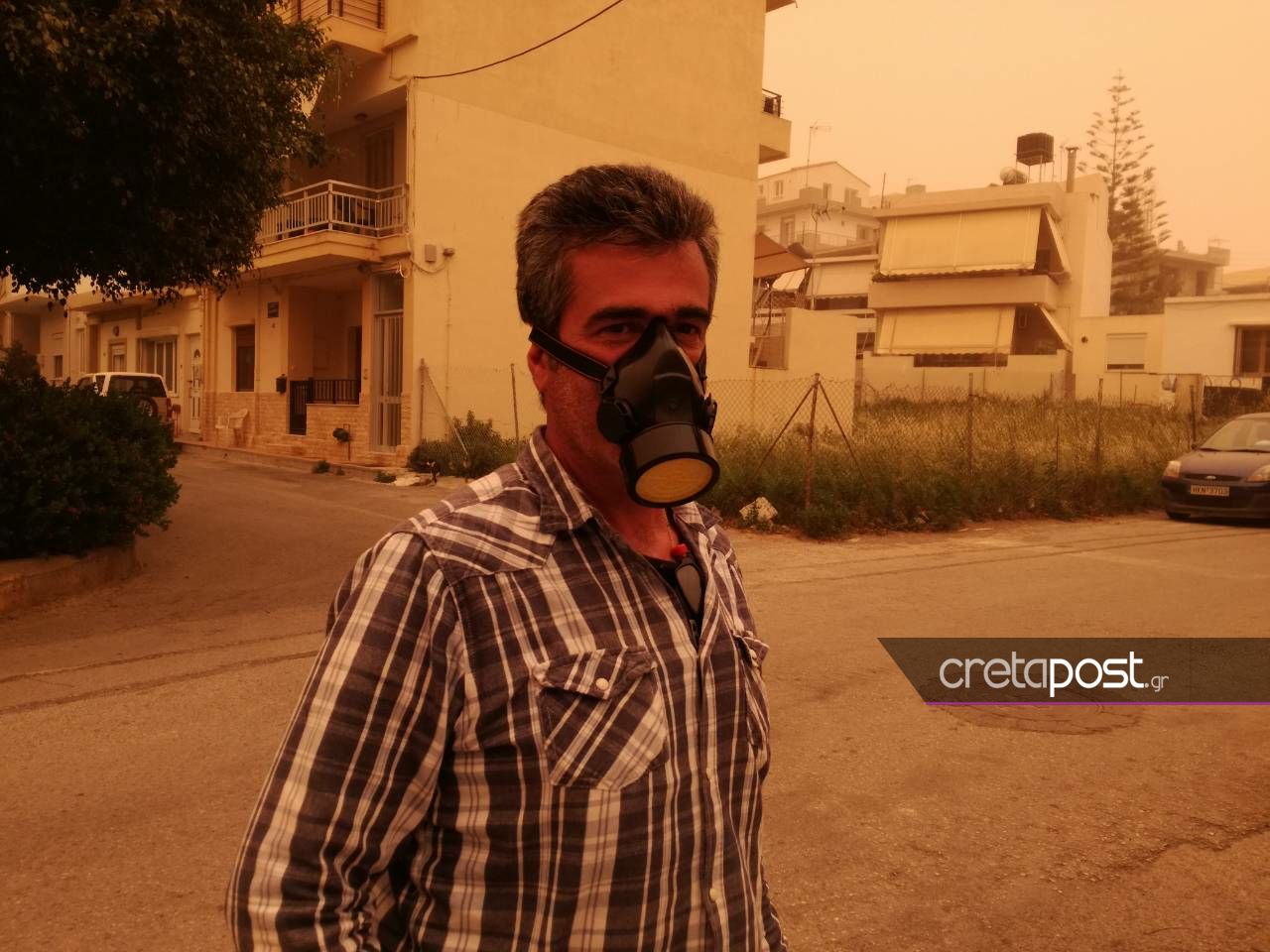 The thick cloud of Sahara dust has covered the whole island.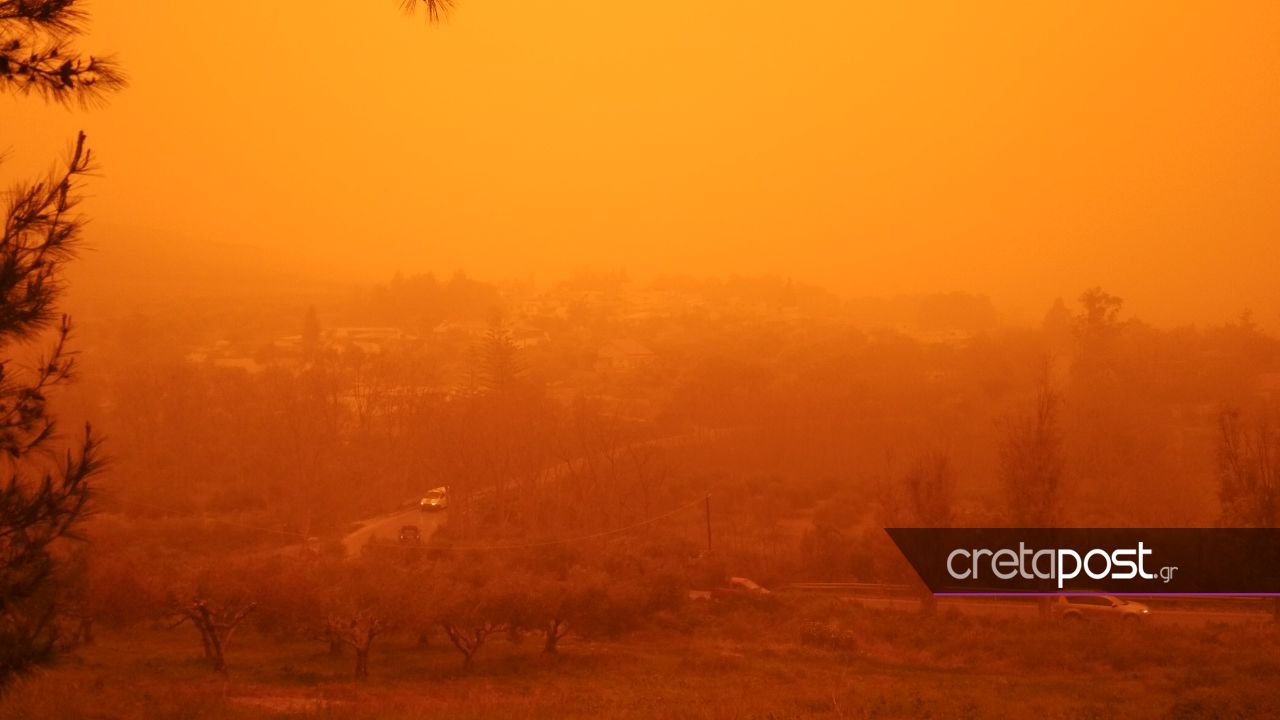 The palace of Knossos has disappeared.
And so did the Venetian Castle at the port of Irakleio.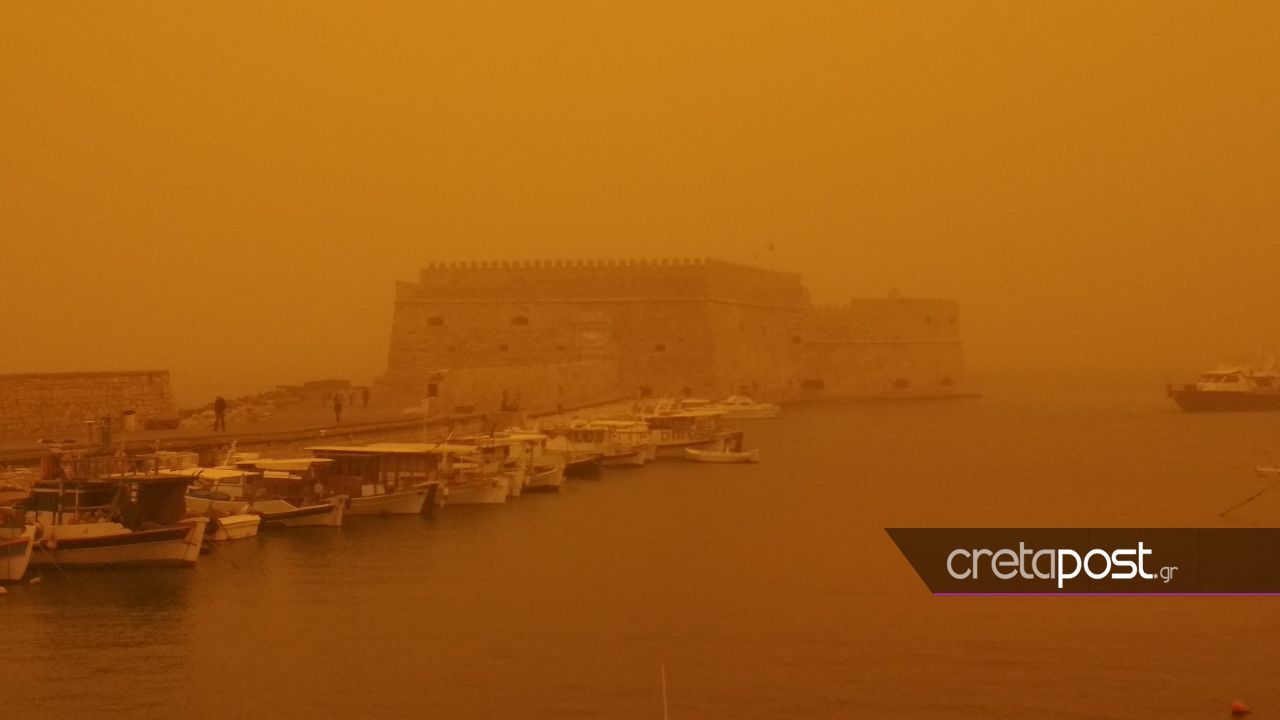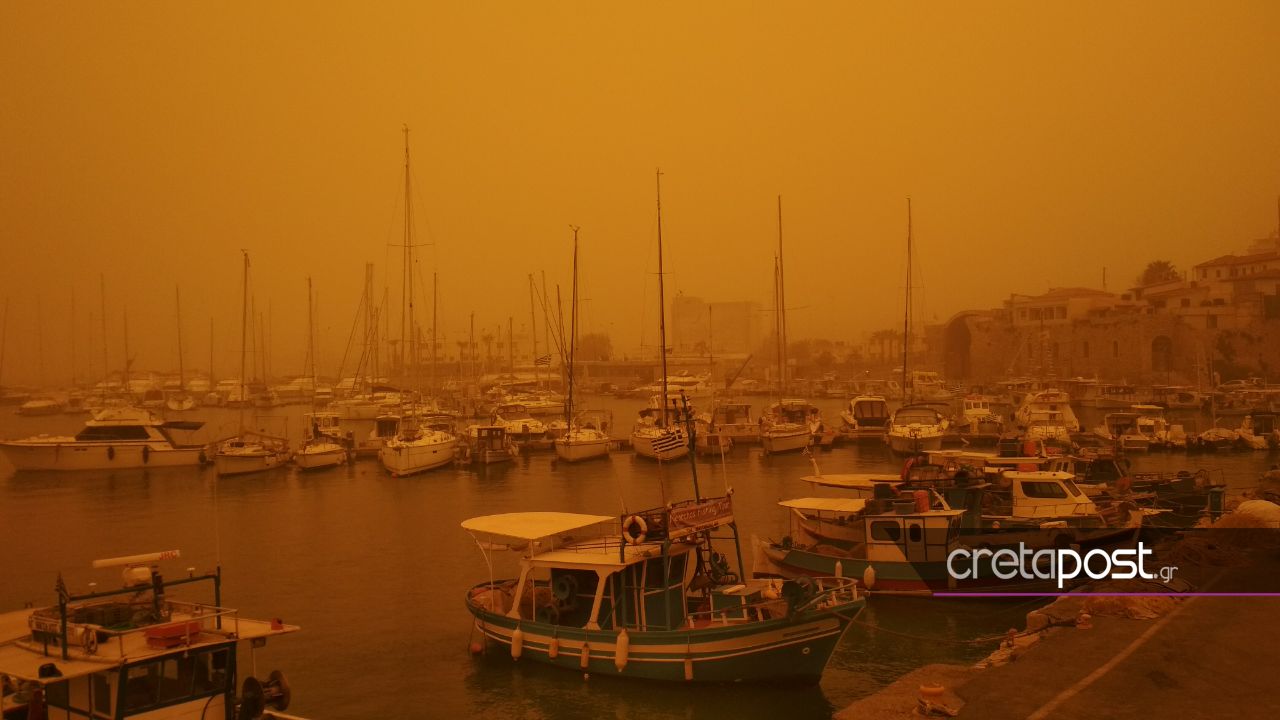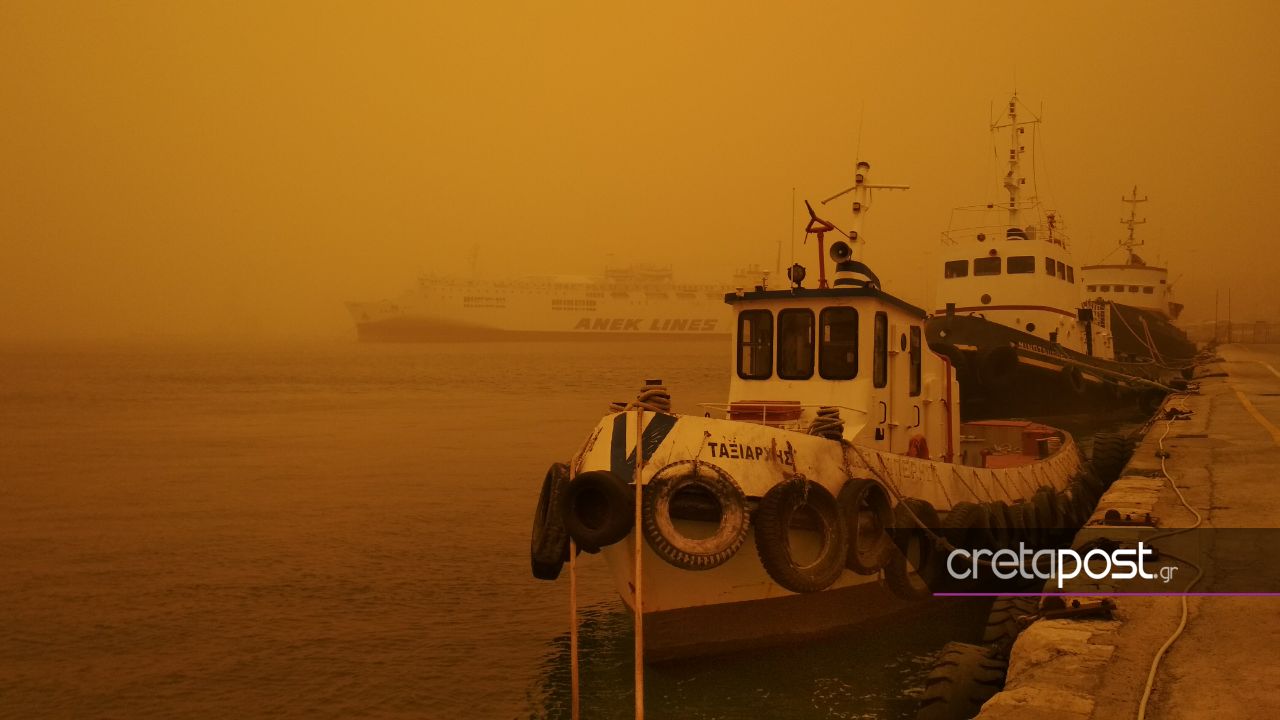 The statue statue of famous politician Eleftherios Venizelos in the center of Irakleio.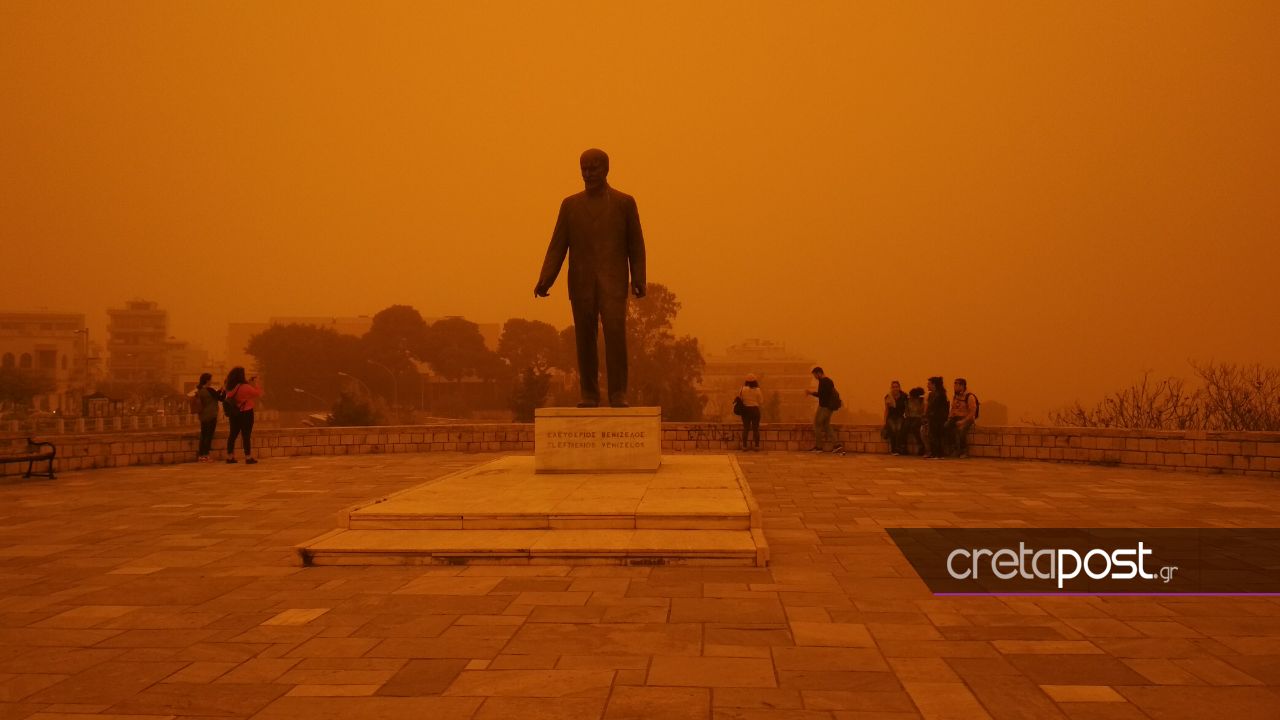 According to cretapost, several people have been taken to health centers and hospitals on the island of Crete due to the dust. People from the vulnerable groups of the society with heart or other illnesses have suffered respiratory problems and allergies.
Local authorities warn especially people with respiratory diseases, heart problems and allergies to refrain from going outdoors of Thursday, when the phenomenon is at its peak. They advise people to seek health centers and hospitals if they symptoms worsen.
Video: Agios Nikolaos, East Crete
The whole scenery looks much worse than the late Sahara dust invasion that stroke Crete beginning of the month.
Sahara dust forecast video 21-22March 2018
Single maps every 3 hours here.
I think this Sahara dust phenomenon is getting worse every year.