Students honored Greece's Independence Day, March 25th, with the traditional big parade in front of the Greek Parliament in Athens downtown on Saturday.  This year, the parade to honor the Independence War against the Ottomans in 1821 had a specific symbolism due to the intensified tensions with Turkey and the two Greek soldiers still in Turkish custody, 24 days after their arrest for accidentally crossing the borders.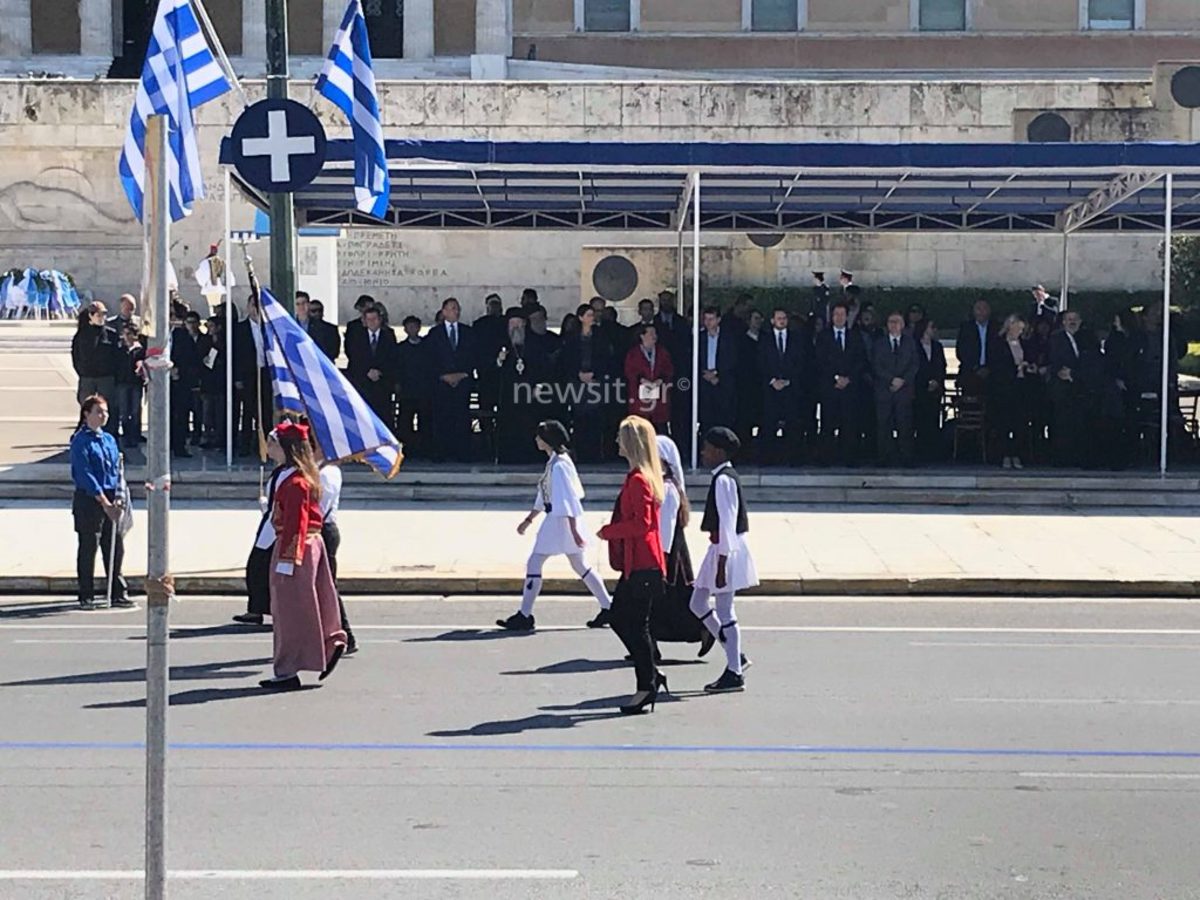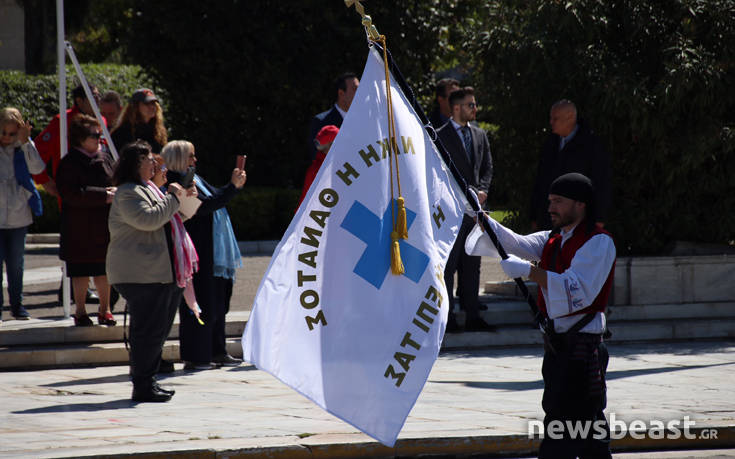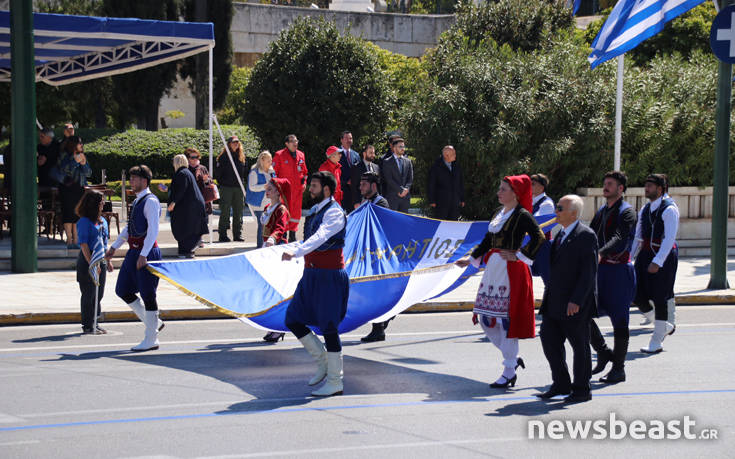 As usual, students from high school in Kalavryta opened the parade wearing traditional costumes and holding the banner of the Revolution of 1821.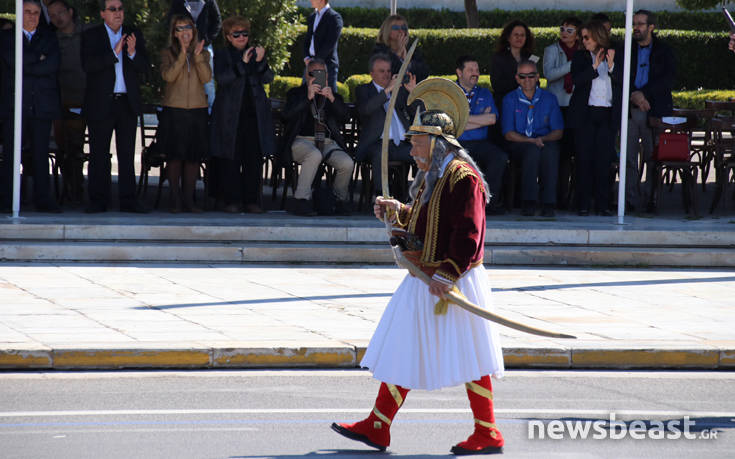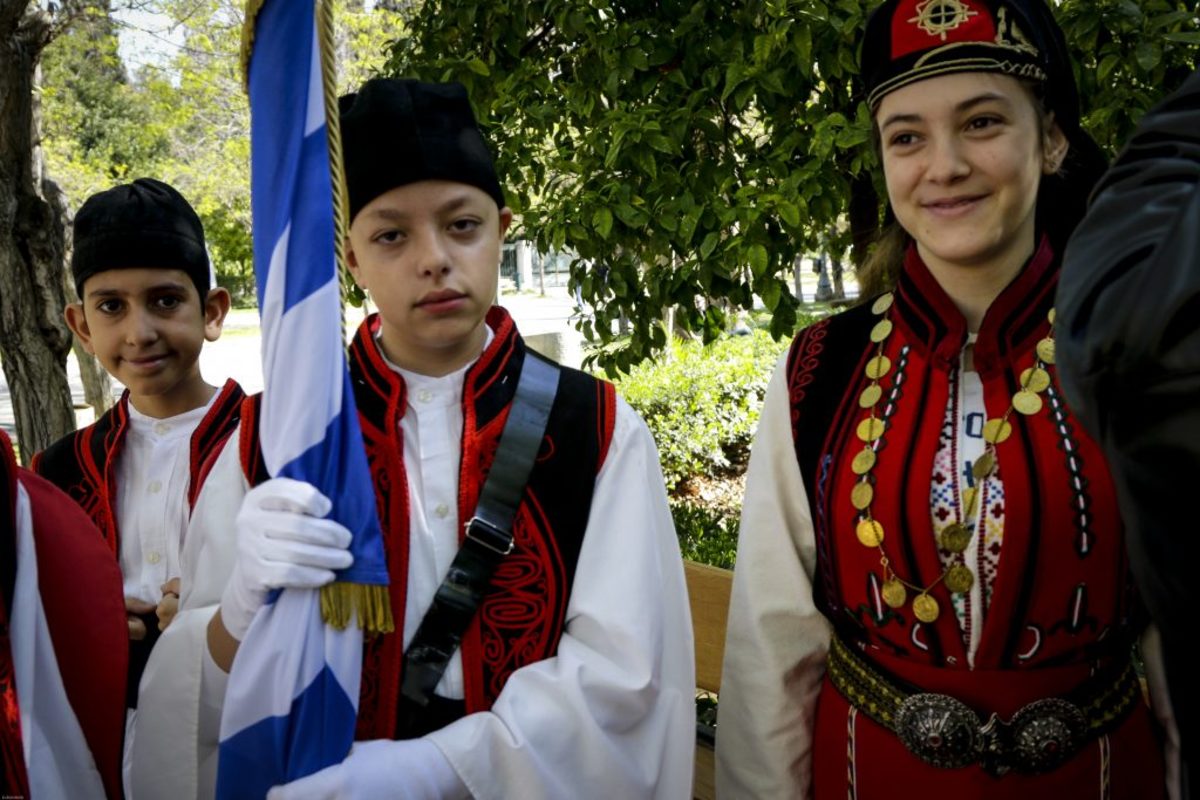 Members of the government, representatives of the country's political and religious leadership attended the parade.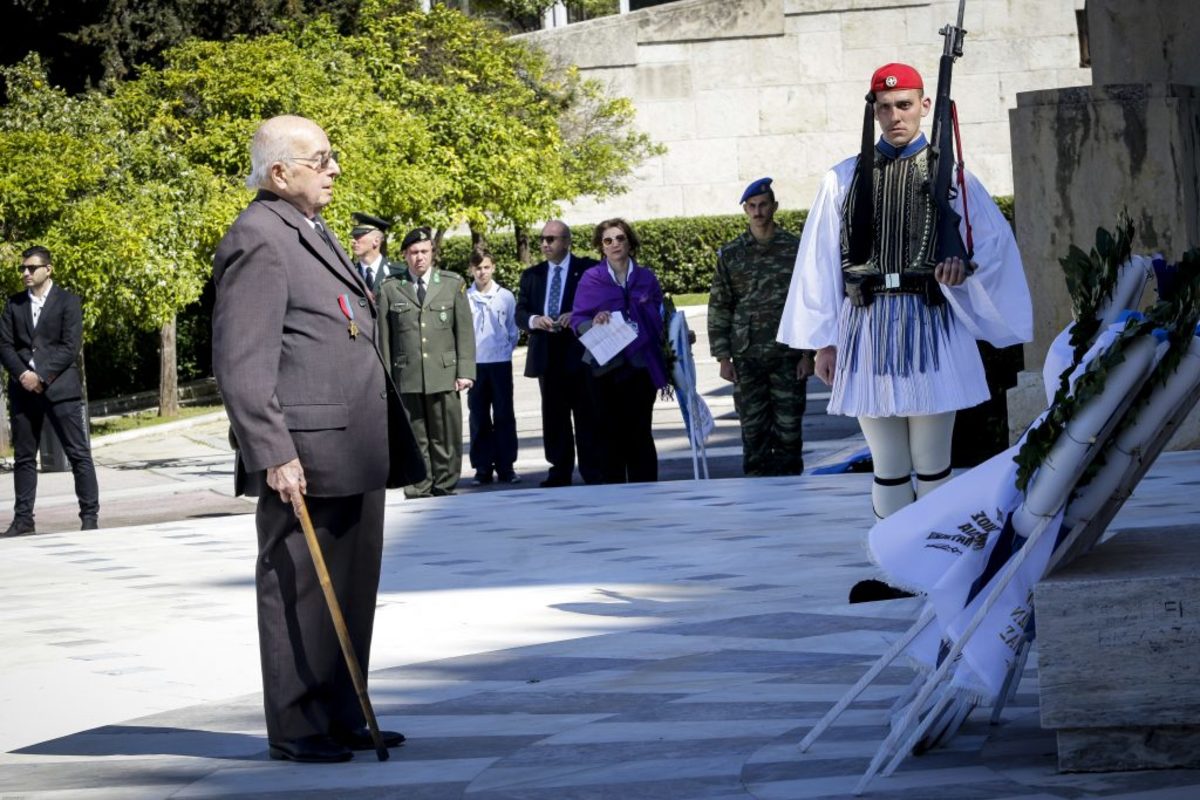 Wreaths were laid at the Monument of the Unknown Soldier right in front of the Parliament building, a band played the National Anthem and the crowd sang.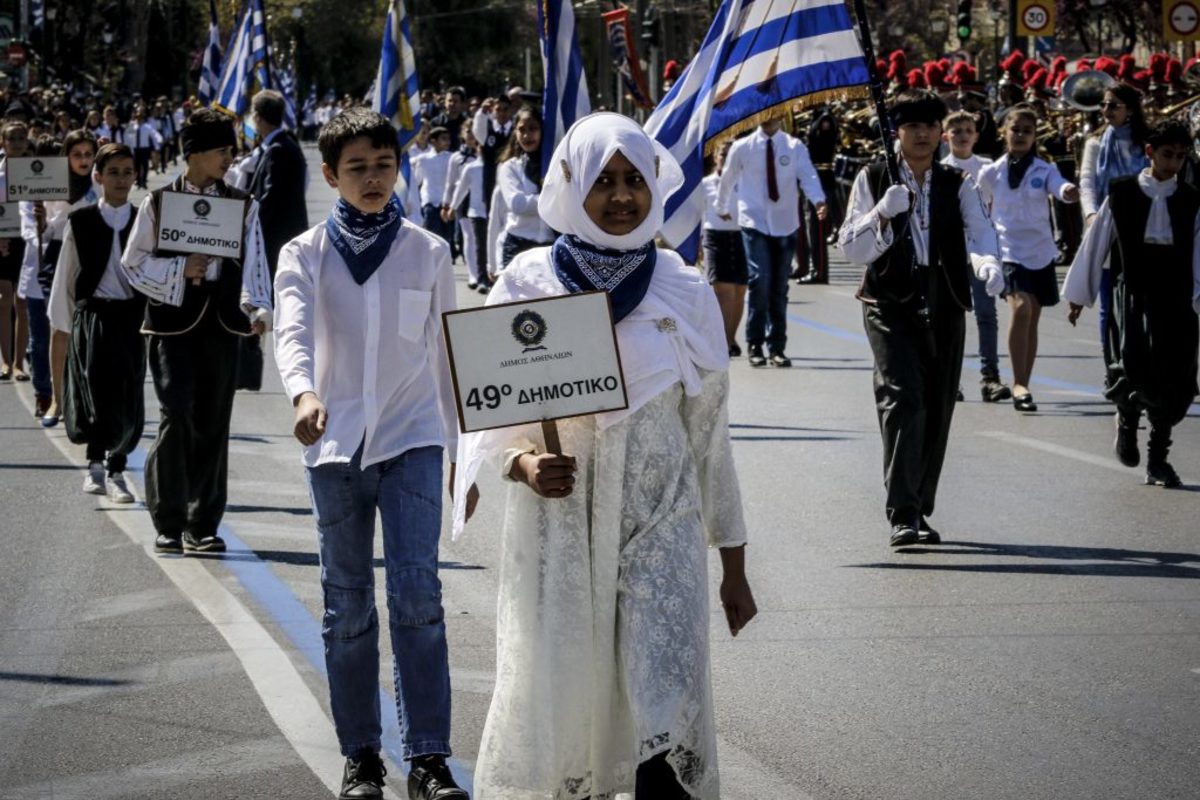 Streets in the city center were closed to traffic.
Tomorrow Sunday, the big military parade will take place, starting at 11 o' clock in the morning. Festivities start at 7:21 a.m. with 21 cannon fires from Lycabettus Hill.