An earthquake measuring 4.7 on Richer scale stroke the South Aegean Sea at 06:56 p.m. on Tuesday and rattled the islands of the Cyclades group and the Dodecanese.
The epicenter was in the sea area 21 km North-West off the island of Astypalaia and South-East off the island of Amorgos.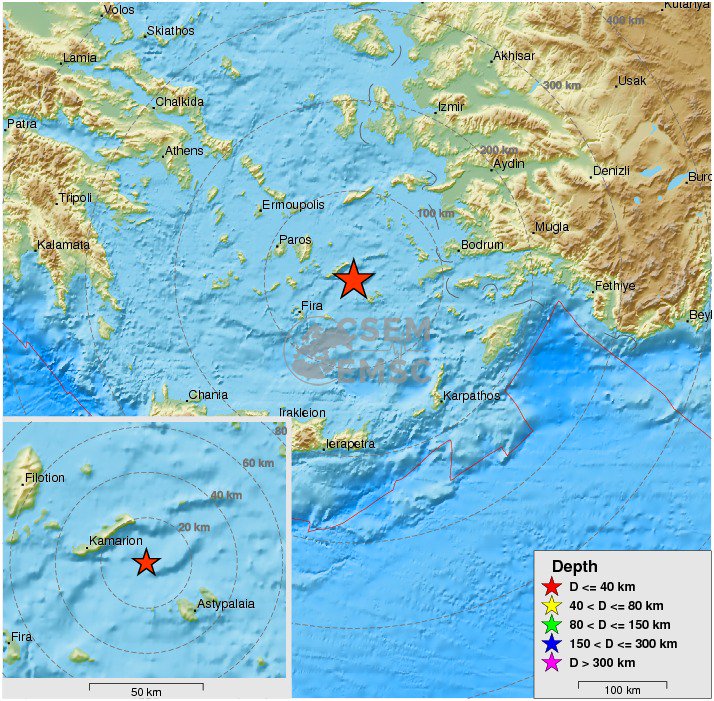 It occurred in a depth of 10 km.
The tremor was felt not only in the area close to epicenter but also in the whole South Aegean as well as in cities and towns on the Turkish coast.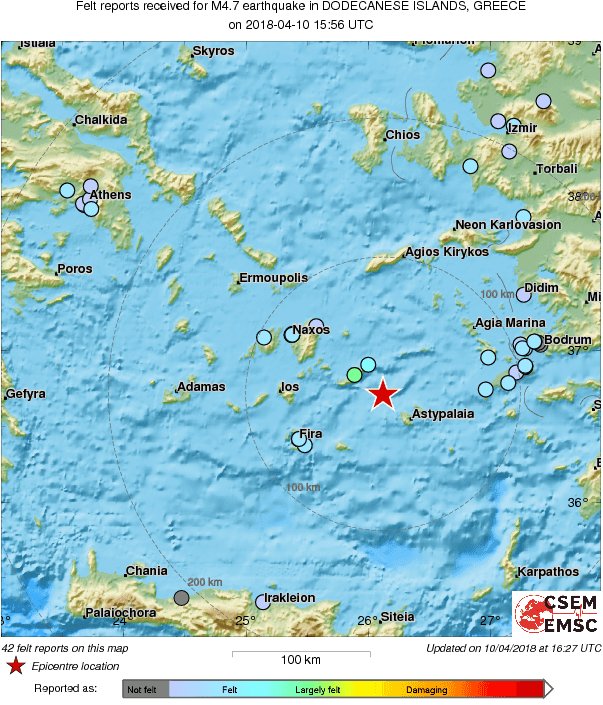 via @EMSCLastQuake
The European Earthquake Institute initially reported of 5 R, but later it revised the magnitude at 4.7 R.
It is reportedly the third earthquake occurring close to Astypalaia in the last three days. The first occurred with 2.2 R on Sunday noon, the second with 3.2 R on Monday noon. On Monday evening, an earthquake measuring 3 R occuurred in the sea area 13 km south of the island of Santorini.