Thousands of Greeks joined the Workers' May Day and marched through the streets of Athens, Piraeus, Thessaloniki and other cities and towns across Greece. The workers' union of communist party KKE, PAME, opened the traditional strike protests with central slogan against imperialism and "Red May Day."
Communists against Imperialism with make-sift tank pass the Greek Parliament: "1 May 2018 Imperialist share the earth again, mark the borders with people's blood."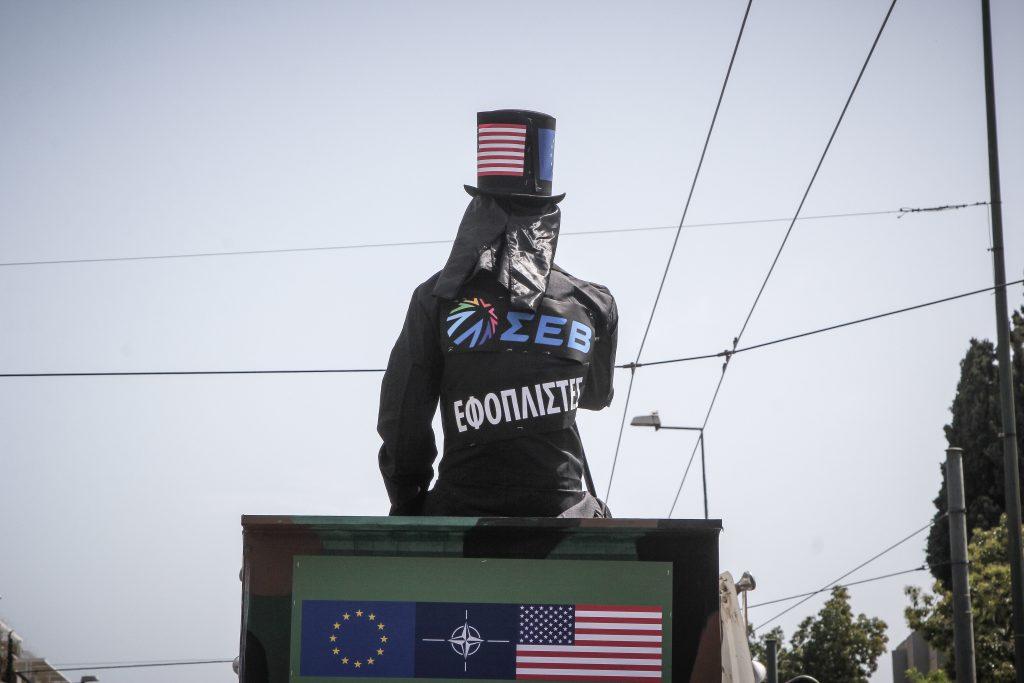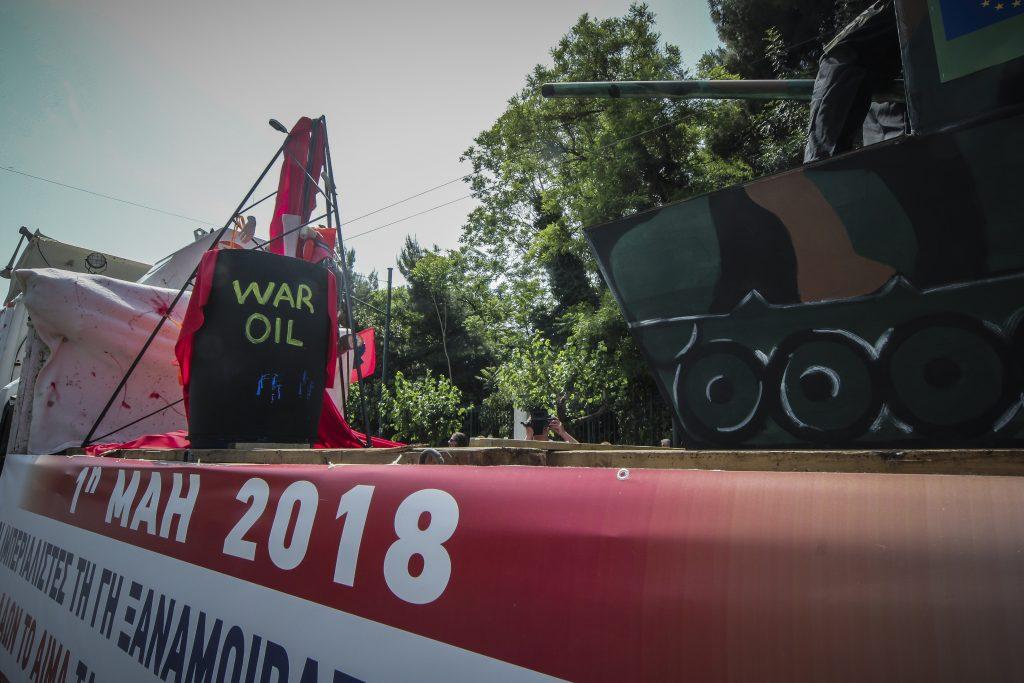 It wasn't Uncle Sam, but Greek shipowners ….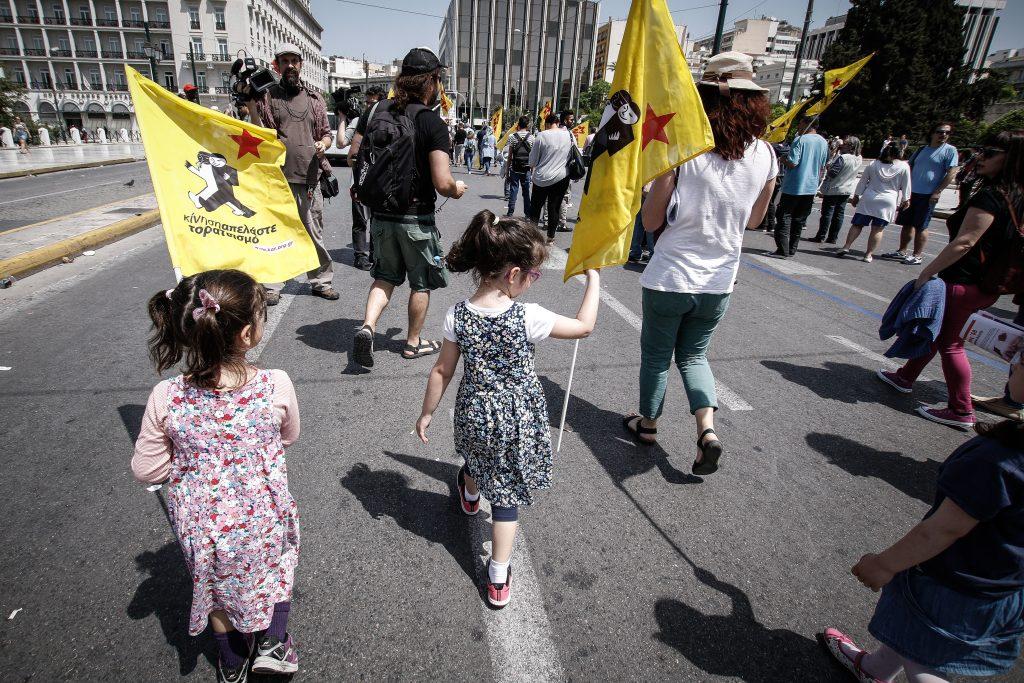 Permanent jobs was also one of the demands of the Greek Communist party.
The agenda of public and private sector unions focused on "fair and sustainable social insurance system, pensions, benefits, right to unionism and labor rights."
Former finance minister and DiEM 25 founder, Yannis Varoufakis, was spotted together with his wife and members of his Greek party MePA25 in the May protests in Athens.
The May protests in the Greek capital ended with tear gas and stones, when anarchists started to hurl stones against policemen and set garbage bins on fire.
In several towns,  the presence of SYRIZA lawmakers and officials was disapproved by protesters due to the austerity measures the left-wing ruling party has implemented in the last three years.
In Tripolis, Peloponnese, members of the local Workers' Center scuffled with a local SYRIZA official wanted to lay a wreath at the Monument of those who killed by the Nazis.
Next to the traditional workers' 1st May marches, Greek commemorate not only national and international workers killed in the struggle for more labor rights.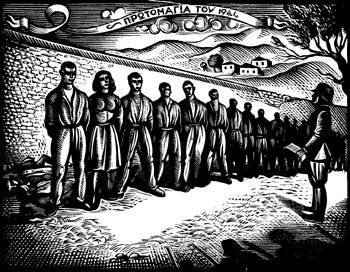 They commemorate the victims of the Nazis, with the historical highlight being the execution of 200 Greek communists by the Nazi occupiers in Kaisariani  on 1. May 1944.
In Marousi suburb of North Athens, locals celebrated …. Eastern, as the mayor donated 40 lambs on the spit and invited people to celebrate the 1 of May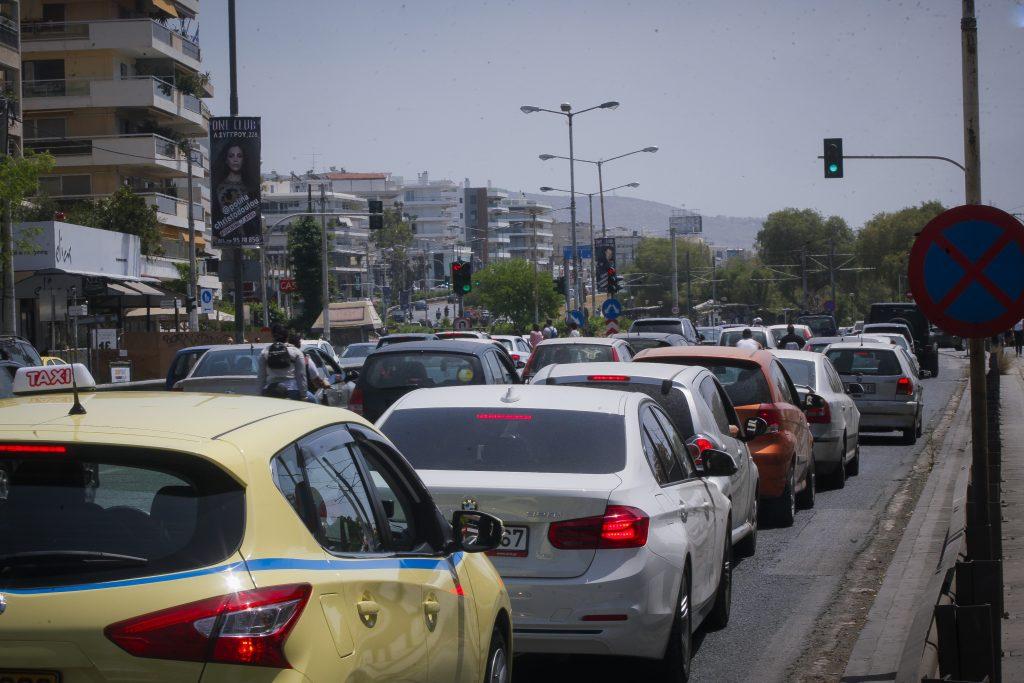 kilometer-long traffic jam along the Athens Riviera. picture via filathlos.gr
The rest of the Athenians "rushed" to the beaches and enjoyed the premature Greek summer with temperatures up to 30-32 degrees Celsius.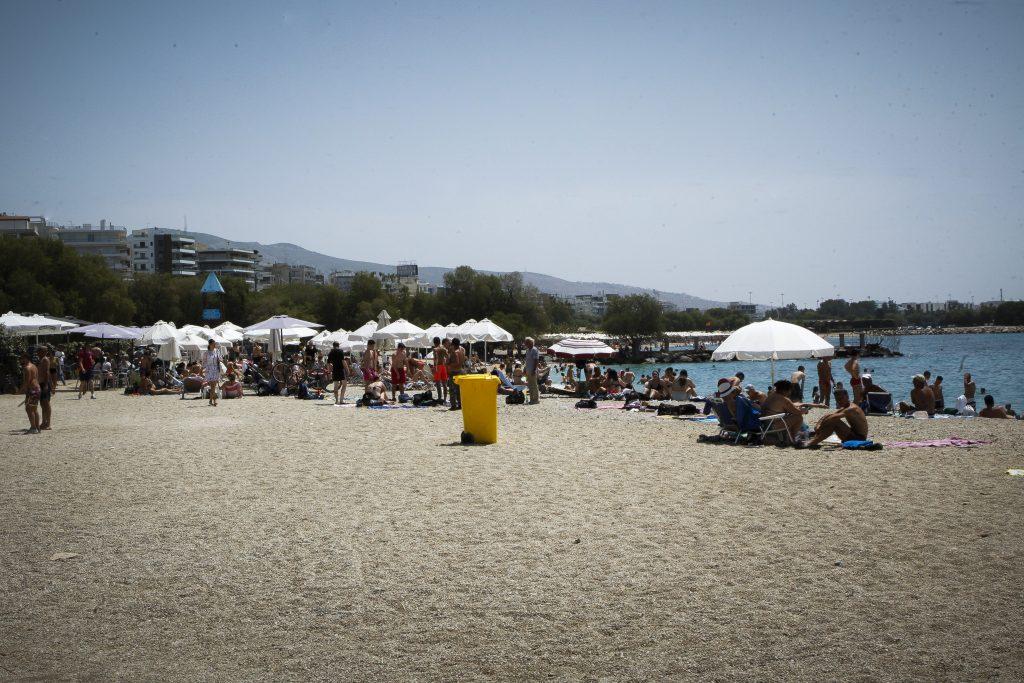 more  pictures form May marches in Athens here