Streets and basements flooded, trees fell and power was cut in hundreds of households and businesses when a powerful rainstorm stroke Greek capital Athens on Sunday afternoon. The football match between Panathinaikos and Xanthi was suspended when the pitch turned into a lake.
The heavy rainfall showed for one more time the notorious problems in the Greek capital.
One of the main roads of the city, Pireos Street that connects Athens to Piraeus was flooded and parts of it turned into lakes  – for one more time. Flooded were also Chamosternas avenue and Petrou Ralli.
Traffic problems occurred also in other areas of Athens due to the rushing waters.
The pitch of Panathinaikos FC in Ambelokipoi district of Athens was flooded, the match between PAO FC and Xanthi had to be interrupted and ultimately suspended.
Rain and thunder have reportedly led to power cut in several municipalities in the North, East and South of Athens. Teams from the public power company rushed to solve the problems and restore power supply.
The Fire Service has received more than 60 calls to pump water out of houses and businesses in downtown Athens, the suburbs of Vyronas and Kaisariani in the East and Nea Ionia and Drafi in the West.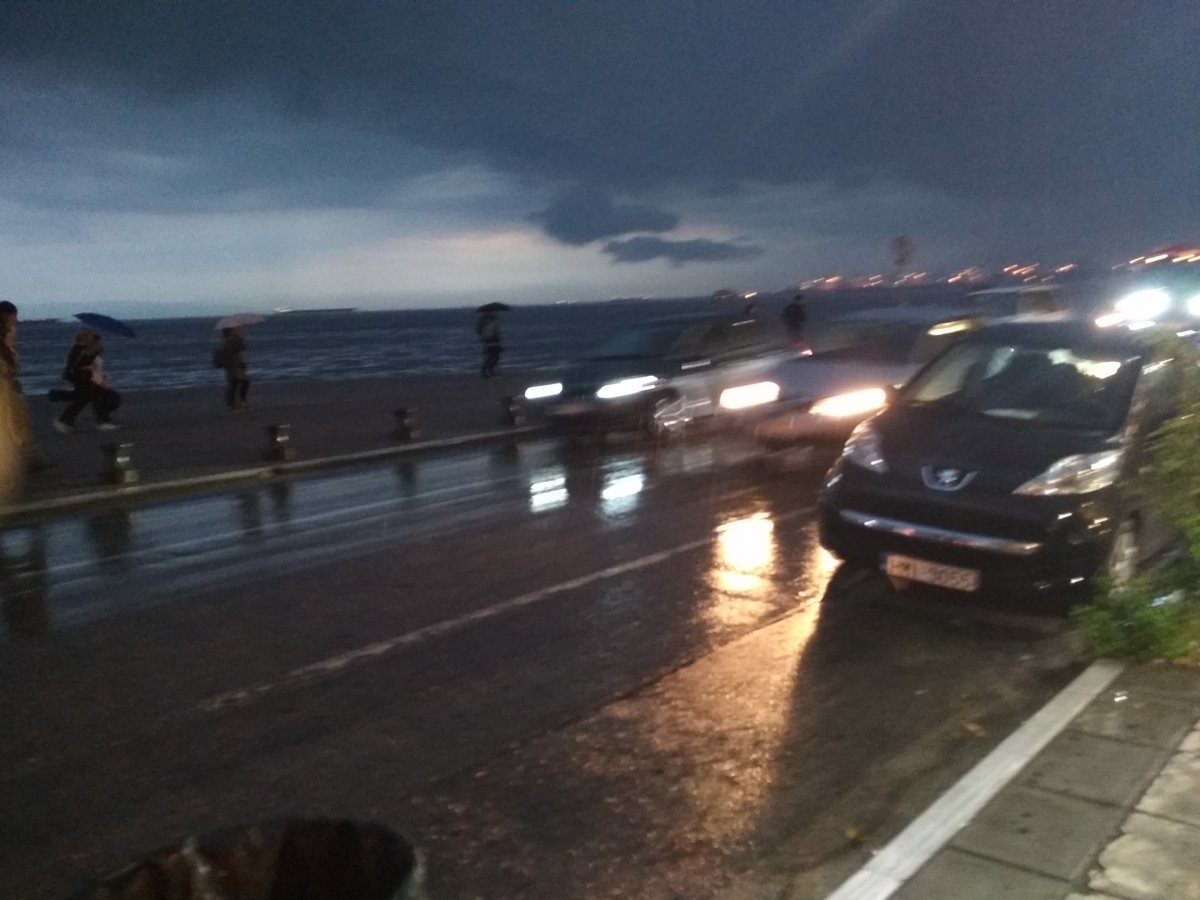 via @tgthessaloniki
Power cuts occurred also in the north of Greece, in Thessaloniki, when also a thunderstorm hit the country second biggest city.
A local filmed the power cut …live!
Και ναι, πέτυχα την διακοπή ρεύματος που μόλις έγινε την ώρα που τραβούσα βίντεο.#Θεσσαλονίκη #καταιγίδα pic.twitter.com/tkoimfk0FD

— Γιάννης Κυριακούδης🕊️🐟🌾 (@JKiriakoudis) May 6, 2018
Flooded were main streets also in the town of Napflio in east Peloponnese
The area that suffered the most form the rainstorm was Vasiliki village in south of the island of Lefkada in the Ionian Sea.
Local media describe the situation as "tragic" as many houses and businesses remain under water.
Tourists had to be evacuated from a hotel 50m from the sea that was flooded.
Schools in the area will remain closed on Monday, 7. May 2018.
No injuries have been reported neither in Lefkada nor in Athens.