Prolonged high temperatures that will reach up to 37 and in some regions up to 40 degrees Celsius in the shade are expected in the next days in Greece. It is the first heat wave that strikes Greece this summer. The high temperatures are expected to reach their peak on Thursday and Friday, June 7-8 2018, even though three regions will be affected with up to 40C on Saturday.
Forecast June 6-8 2018
According to meteorologists, temperatures up to 36° and 37° Celsius or even slightly higher up to 38° C will hit those Greek regions normally 'sensitive' to high temperatures.
Regions expected to be affected mainly by the mini heat wave are:
Thessaly
Central and East Sterea – Central Fthiotida, Boeotia and Kopaida plain
East and South-West Peloponnese – Argos, Nafplio, Central & South Lakonia, Messinia plains
Temperature in Athens is expected to reach 35 C on Wednesday and Thursday and 36 C on Friday.
In Thessaloniki temperature is not expected to reach above 32 C and locally 33 C.
Cloudbursts are expected in mountainous and semi-mountainous regions of the Greek mainland on Tuesday and Wednesday noon and afternoon, and in Northern Greece on Thursday.
Forecast June 9 2018
Greece's National Observatory forecasts temperatures 37 and up to 40° Celsius on Saturday, June 9, 2018 on Crete, Euboea and East Thessaly.
South winds up to 4-5 Beaufort are expected to bring million of Sahara dust particles, however the situation is be far not similar to the Sahara dust in spring.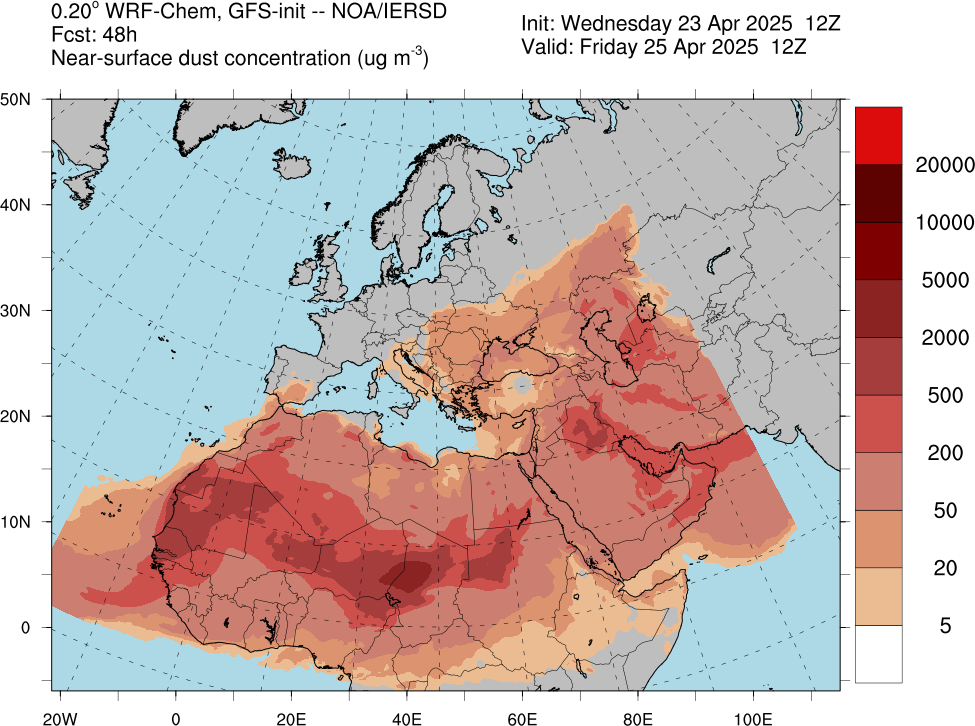 It is finally summer. Greek summer! 🙂