Greece's National Meteorological Service (EMY) warns of weather deterioration with rainfalls and thunderstorms locally very powerful that may be accompanied by hale fall and very strong wind.
The bad weather front will come from the North and slowly expand to Central and Southern Greece as of Saturday, July 7th 2018.
Forecast Sunday at 3 and 6 pm, July 8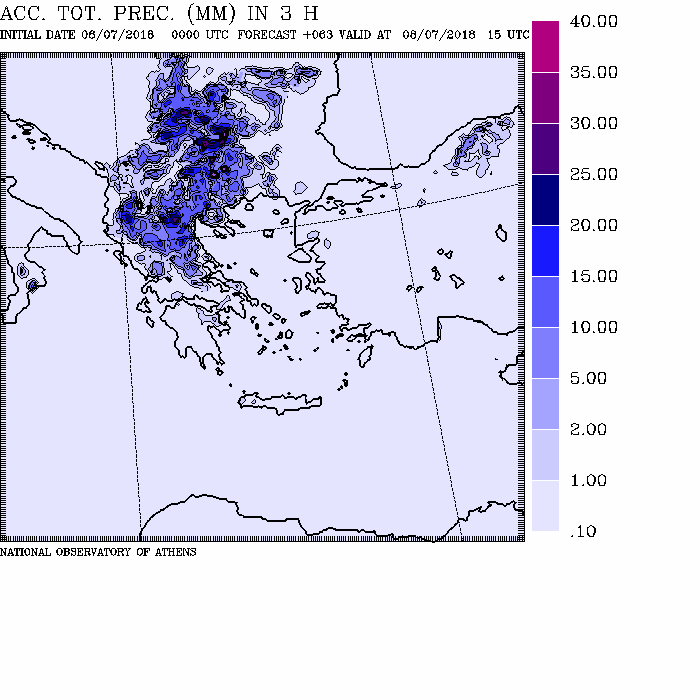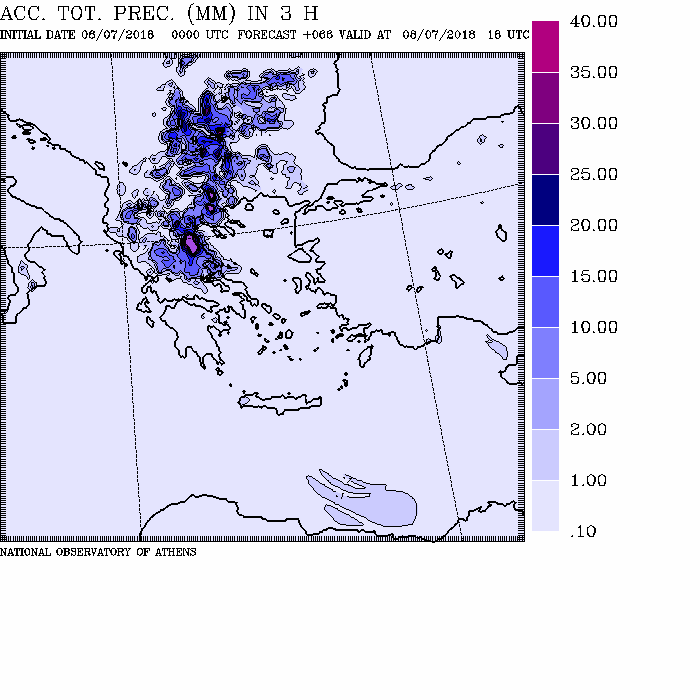 Weather forecast – Analytically – Affected Regions
Saturday, July 7
Central and East Macedonia, in the afternoon possibly Epirus and West Macedonia
As of afternoon Thrace, Thessaly and possible also the Sporades islands.
Meteo and National Observatory in Athens  maps show also rainfalls on the island of Crete.
Sunday, July 8
East Macedonia and Thrace,  until the evening also Central Macedonia
Thessaly, Central ans East Sterea, Attica, East Peloponnese, possibly the Sporades islands and Evia.
Monday, July 9
East Macedonia, Thrace, possibly Halkidiki and islands of the North Aegean Sea.
The weather phenomena will ease, however, the weather will remain unstable for the large part of the mainland also in the days to follow, the EMY warning notes.

And then is summer with heat waves…? Not sure if this applies this year.