Athens Wildfires – Missing People – Online Platform: An electronic data based platform was opened on Tuesday morning for the people who went missing in the Athens wildfires in East Attica on Monday. The platform was set up at 9 o' clock in the morning when a group of web developers saw the need for such a medium.
Already since Monday night, Greeks sought the aid of social media to search for their missing beloved ones.
Παιδιά κοινοποίηση. Αγνοούμενοι πατέρας και γιος .Η κόρη δυστυχώς νεκρη. #Πυρκαγια #Ραφήνα #Ματι #μαραθωνας pic.twitter.com/DA7QjaYBxa

— Viky Papadatou (@VikyPapadatou) July 24, 2018
When I first checked on the platform around Tuesday noon, there were just a few names and pictures, a four-member family, I think. By 5 o' clock in the afternoon, there are 20 people registered as missing.
While I was checking again in the afternoon, the picture of one 54- year-old man was removed when he was found dead, and immediately was replaced by the picture of a child. The man as well as his two children aged 11 and 14 died in the fire,
Children, young women and men, a mother with two daughters,  a middle-aged and a senior couple…
All people reported as missing on platform missing people audax.gr went missing in Mati, Rafina and Kokkino Limanaki, the areas with most of the victims.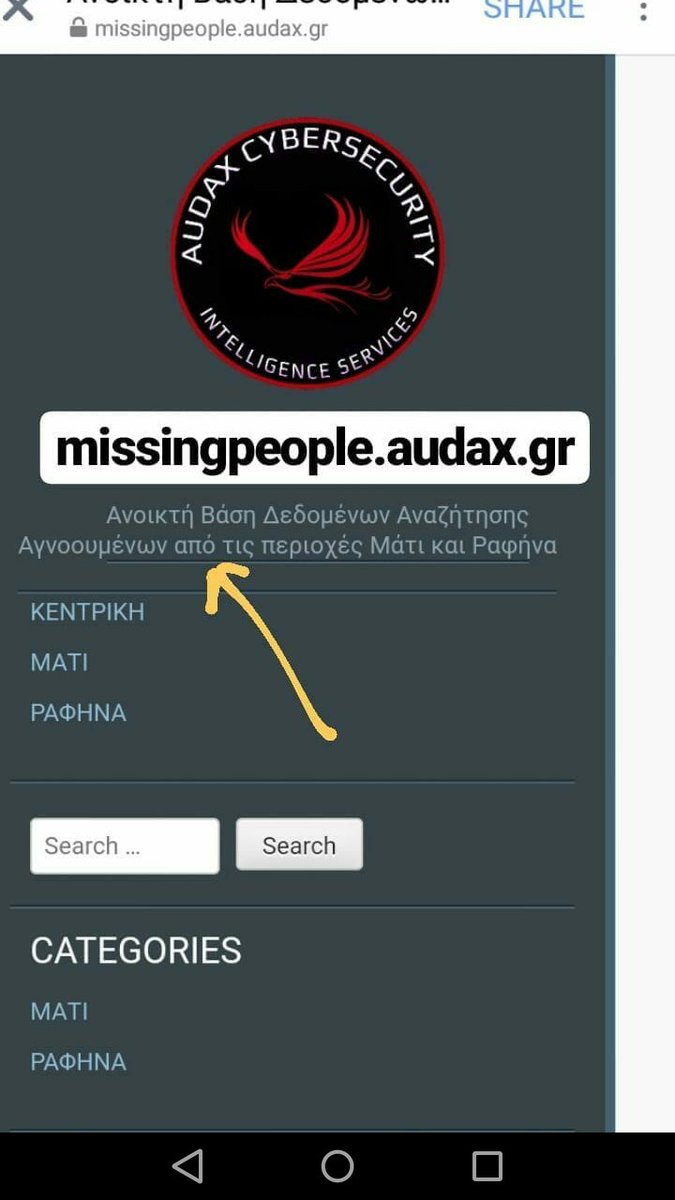 Many people were trapped in their homes or outdoors and others jumped into the sea to escape the inferno.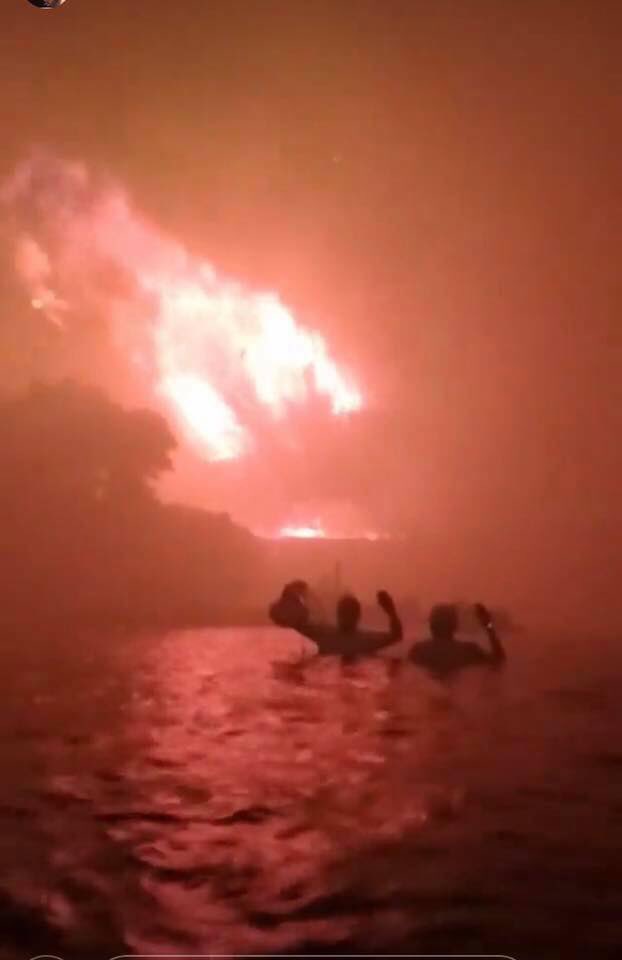 Picture posted on social media by Egyptian fishermen rescuing swimmers from the sea.
Survivors told media that they swam up to 4 or 5 hours in the sea until they were rescued.
Some of them who saw the solution in the water may never return back…
Everyone can post a picture and the name of the missing relative or friend after he fills data on an online form to secure verification of the post.
Speaking to media, Theofanis Kassimis, one of the web developers, said that they have informed the Greek Fire Service and the Civil Protection for the platform.
Citing sources of the Fire Service, media report that 50 people are still missing 24 hours after the fire broke out in Penteli on Monday.
More than 50 people have been found dead and the number increases by the hour as firefighters and rescue teams discover new bodies. The latest tragedy: a four-member family found in a charcoaled car.
More than 170 people were injured.