Several pets went missing in the wildfires in North-East Athens (East Attica). Owners and families are seeking for their pets on social media, others post pictures of pets that they have found.
Please, note that several volunteers are currently (24. July 2018) in Mati, Kokkino Limanaki and Neos Voutzas in order to provide aid to pets and animals
Phone numbers – mobiles: 6934396816 & 6945597792 (via zoosos.gr)
Here is a list of Missing and Found pets with pictures, short text – Phone number are obvious and I don't need to add extra.
Found
Found in Mati on July 24. Wears brown collar. Male. Is hospitalized with burn injuries in the paws.
Dog with broken chain found in Kokkino Limanaki, Mati.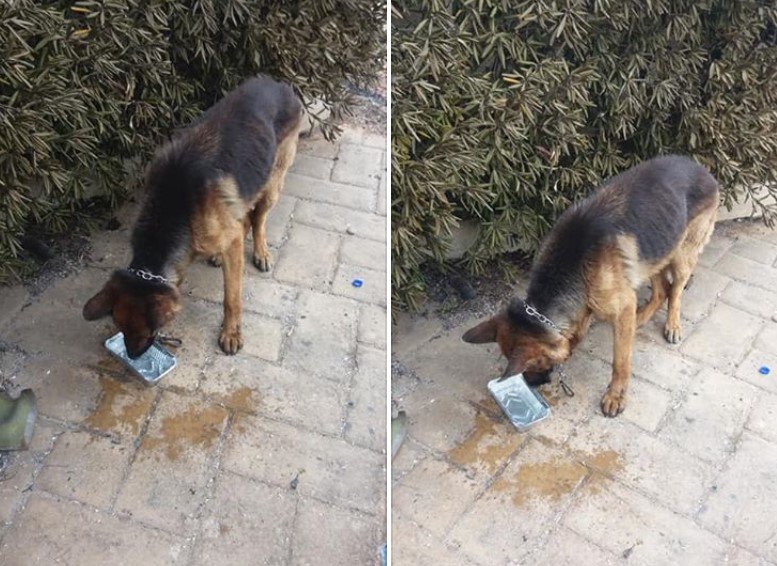 Anyone missing this dog? Dog is in Kineta, at Idias and Yviskou Streets.
Missing
Cat missing in Mati. If you see her call: 6982835695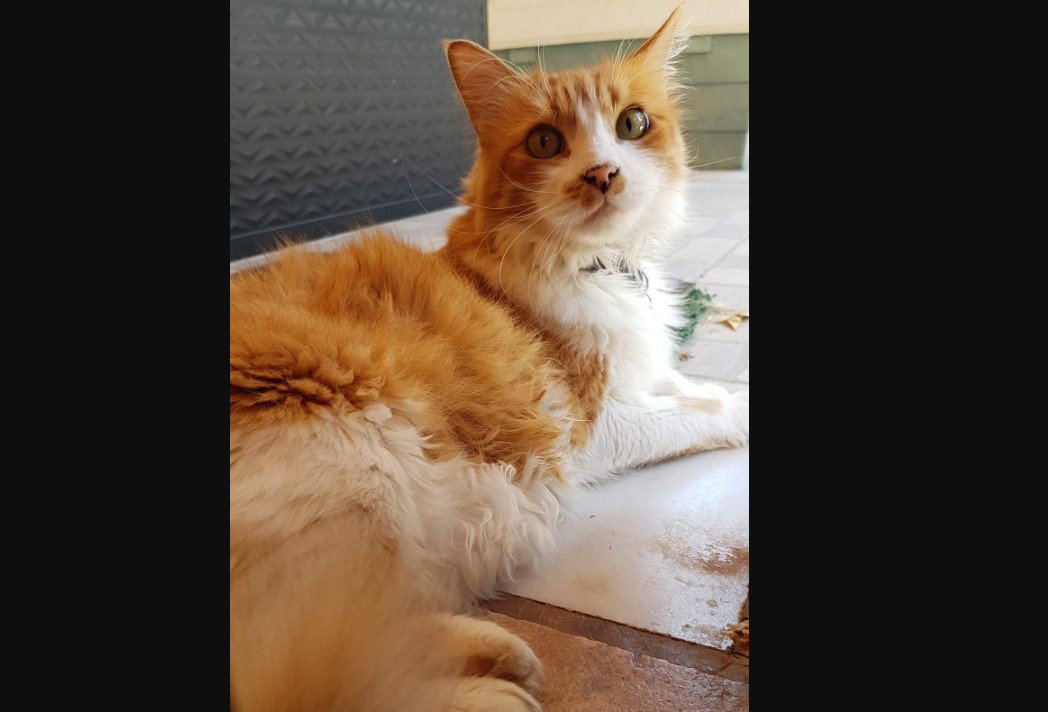 "Bijou" missing since 23. July. Was seen in Mati, Cafe Cavo. If you see her call phone number on the picture.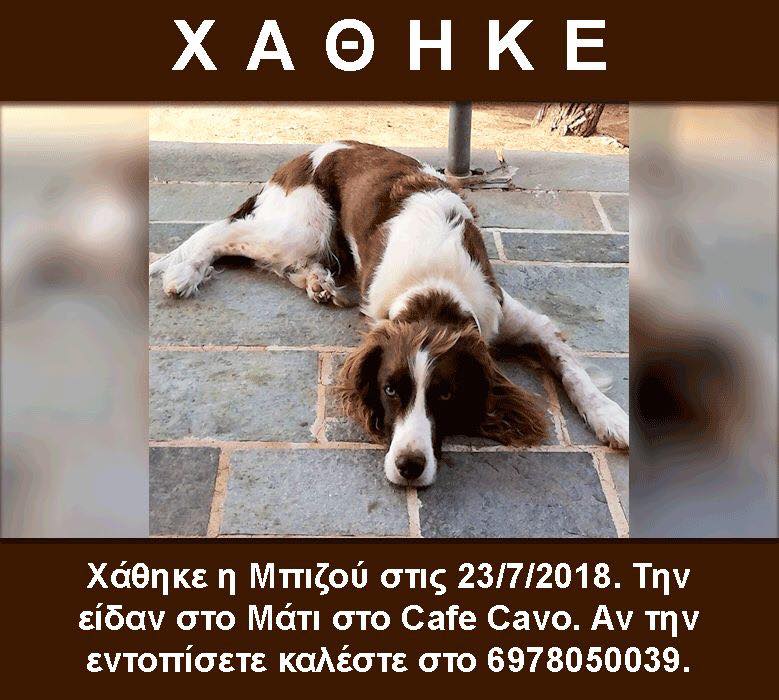 Female Dog "Julie" missing during the fire in Mati. Phone: 6932162791
"Bonnie" went missing in Mati
Two dogs missing in Neos Voutzas
Missing dog "Rimbo" in Kineta fire -West Attica – Geraneion area, near supermarket Syrkos and Panagista church.
Female dog missing in Rafina, East Attica. Phones: 6982977330, 6983745388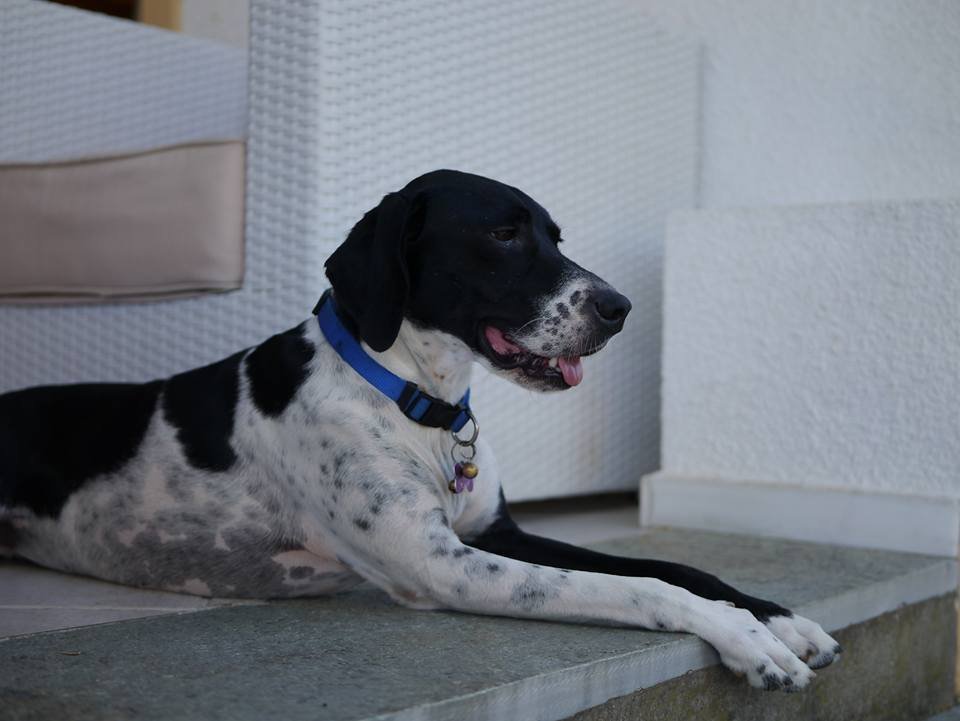 Female dog "Koukida" missing in Kokkino Limanaki, Rafina. Phone: 6985836806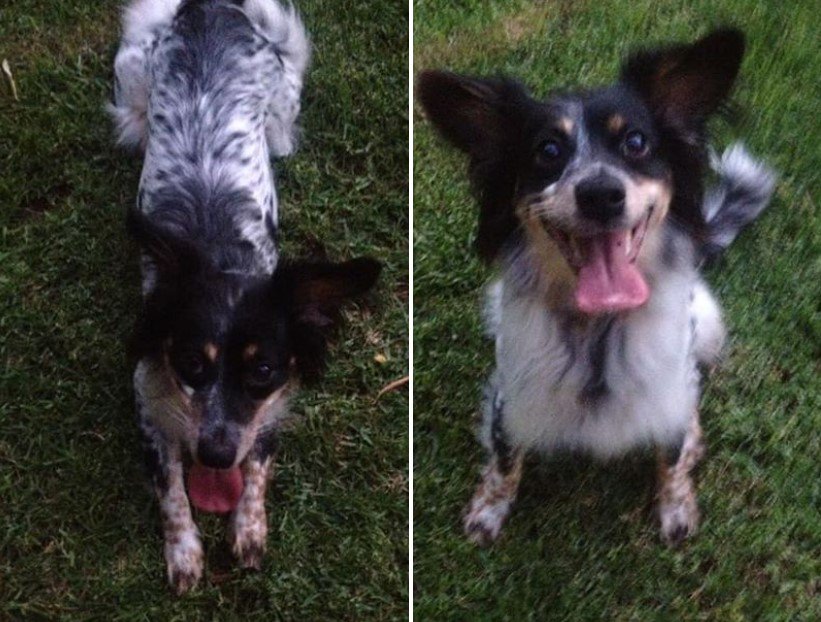 Missing in Mati fire
Misisng in Mati
The list can be updated anytime.
If you miss a pet or have found one in the wildfires you can send a picture & few data(place, name and other info at keeptalkinggreeceATgmail.com
Dog rescue in Kineta on Monday.
If you have found an injured animal or pet please, check here: Attica Fires: Found injured animal?
See also⇒ Donations for injured pets and wildlife in Athens wildfires