It came as the Greek National Meteorological Service has forecast in its weather warning: rain, thunderstorm, hail, gusty  winds…
The skies opened in several regions mainly in Western Greece on Monday and turned roads to rivers, swept away vehicles, brought down trees but also rocks from the mountains.
The Fire Service was in full operation to pump water from homes and businesses.

What if it is August 27th….
It was autumn in Ligourio by Argolida in Peloponnese
The city of Patras came under water. three people were injured due to traffic accidents during the rainfall.
Roads were also flooded in Lamia in Central Greece.
The summer storm in Nea Magnisia, Central Greece, brought also hale.
In Naousa and the broader prefecture of Pella in West Macedonia, the powerful rain brought rocks from the mountain on the national road.
The Fire Service was called to rescue a father and his daughter after the car got trapped between rocks.
According to National Observatory in Athens more than 25,000 lightning fell across Greece until 6:00 p.m. on Monday.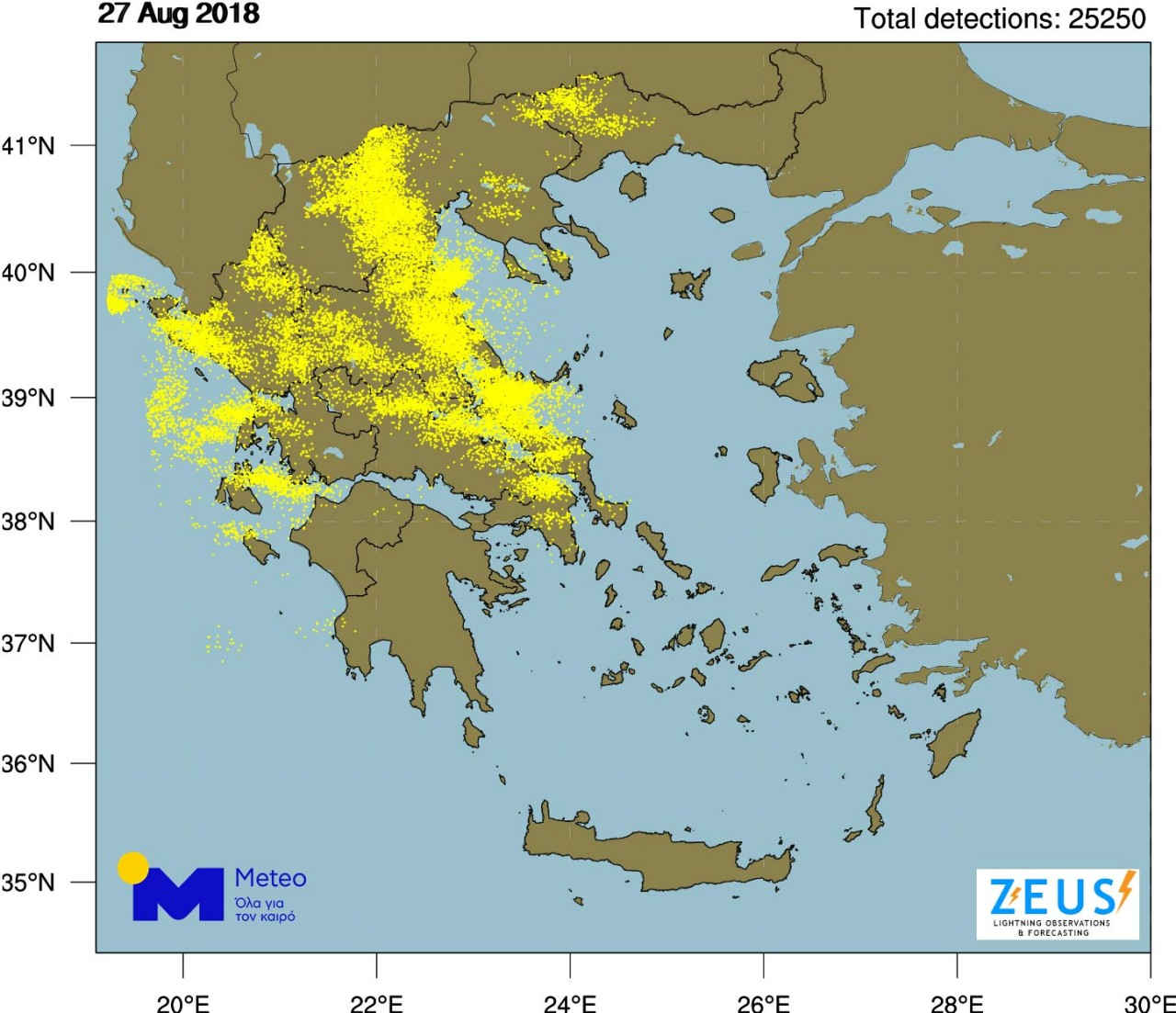 The one good thing with the summer rainstorms is that they don't last long and the waters retrieve as quickly as they come in the cities and towns.
The bad thing is that they destroy agricultural products on the trees and buses.
As the National Meteo warning is valid also for Tuesday, August 26th 2018, check here about which regions are affected and the weather forecast in the upcoming days.