"Greece could become the United States' gateway to the Balkans and the Middle East," Defense Minister Panos Kammenos said  at the opening of Greece's pavilion at the international defense systems exhibition AUSA 2018, in Washington DC.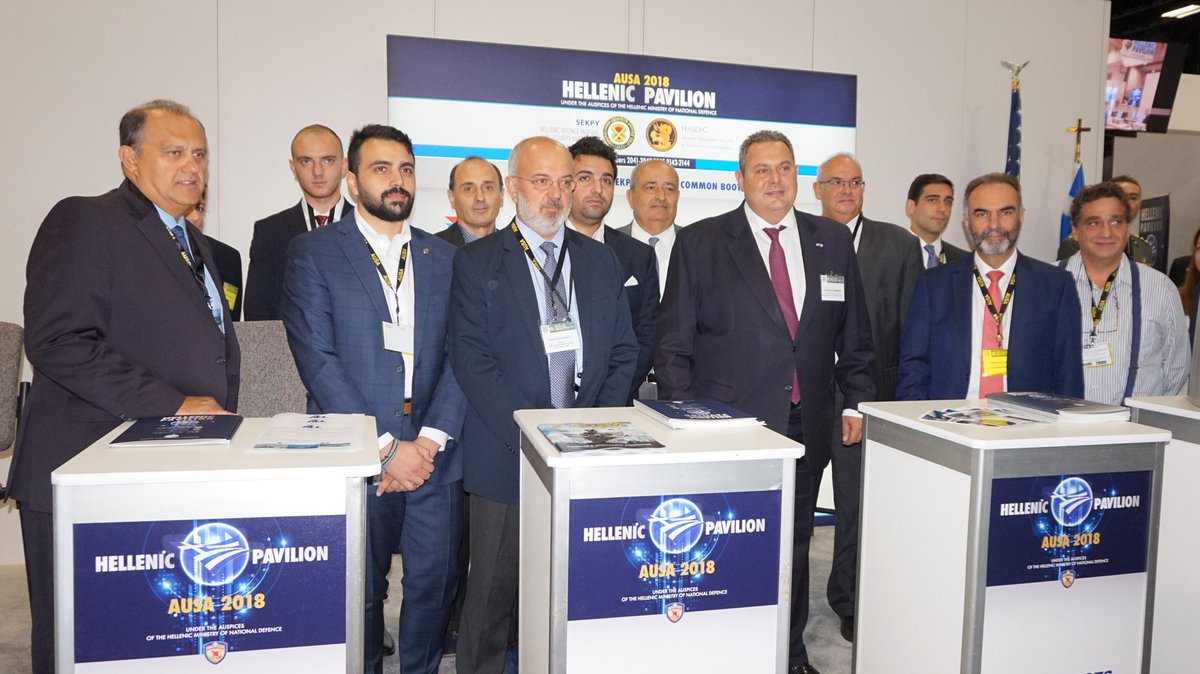 "Greece is exiting the crisis and can become a gateway for the United States to the Balkans and the Middle East," the minister said.
The US Deputy Assistant Army Secretary for Defense Exports and Cooperation, Ann Cataldo, said Greece is one of the oldest and strongest US allies, adding that both countries have the same aims.
According to kathimerini, Defense ministry sources  said Kammenos will hold a series of meetings on Tuesday with US officials, including his US counterpart James Mattis.
In another report, kathimerini reveals that  the US will join forces with Greece' for a major anti-terror exercise scheduled to take place in December on the island of Crete.
Codenamed "Jackal Stone," the annual exercise of the US Special Operations Command Europe (SOCEUR) is organized with the Hellenic Police (ELAS) and will take place amid a growing number of reports of Islamist militants frequenting refugee camps on the Greek islands and the mainland.
Greek anti-terror units have been closely monitoring refugee camps for suspected Islamist militants, while, since the spring of 2017, the Citizens' Protection Ministry has deployed foreign nationals at camps in order to collect information on possible terror-related activities.
Greek police have been aided by intelligence officers from Europol in monitoring newly arrived refugees and migrants, while the US Department of Homeland Security has supplied ELAS with a database of some 200,000 suspected terrorists.
Every year, the Jackal Stone takes place in another country.