The protest rally staged by high-school students in downtown Athens on Monday ended up in clashes with Greek riot police, molotov cocktail bombs and tear gas.
A group of more than 100 people who wore hoods started to hurl stones, Molotov cocktail bombs and flares at riot policemen, in the lower side of Syntagma Square in downtown Athens.
While the rally was moving southwards, protesters set garbage bins on fire in the area of the Zeus Temple, while clashes with police continued.
Passing by the building of insurance company Interamerican they broke window glasses.
Bus stops, traffic lights and ATMs were damaged during the clashes.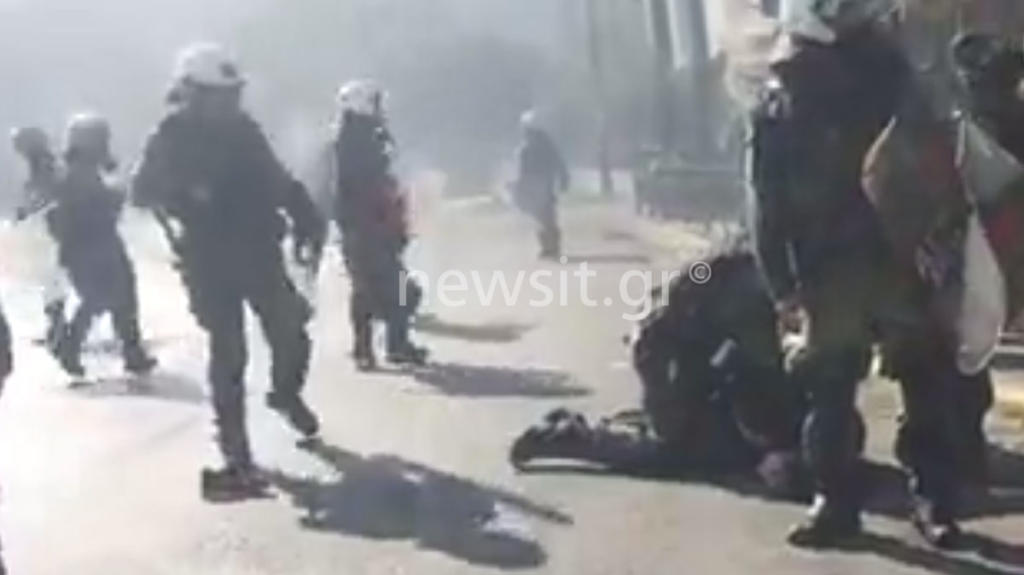 Police has detained one person so far.
High-school students demand the withdrawal of the latest legislation regarding the high-schools and the entrance exams for the countries universities.
The students reject the legislation as "unacceptable" saying among others that they will have to pass double exams before they can enter the university and that the changes will put students and families under immense pressure as they will increase the need for tutorials which are paid by the families.
High-school students are in uproar in the majority of schools across the country, in some regions they have occupied schools hindering classes.
The legislation has not been submitted yet to the Parliament for voting.
more footage & pictures: newsit