The first heat wave of this year's Greek summer is outside the doors, despite the unstable weather where sun and clouds have been playing seek and hide since last week.
Meteorologists forecast particularly hot air masses are expected to affect the weather form Tuesday, June 22, and gradually bring temperatures over 40 degrees Celsius especially in the mainland.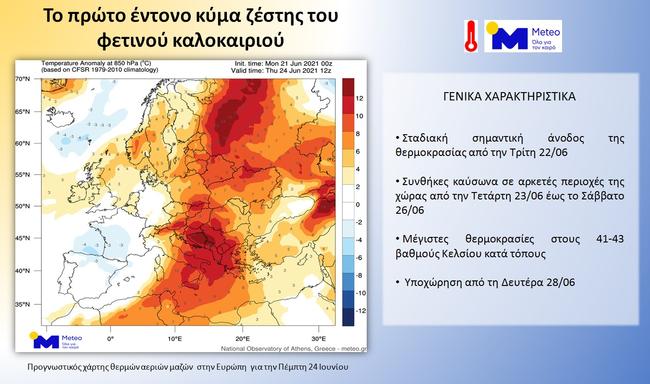 The peak of the heat wave is forecast to extend over three days, form Thursday to Saturday, June 24-26, 2021.
Heat wave conditions will prevail in several areas with temperatures forecast to reach 41°- 43° Celsius.
Temperature will be 3-4 degrees lower at the coastal areas.
Before the heat wave, however, weather instability will continue also on Monday, June 22, with heavy thunderstorms locally accompanied by stormy winds and hail falls.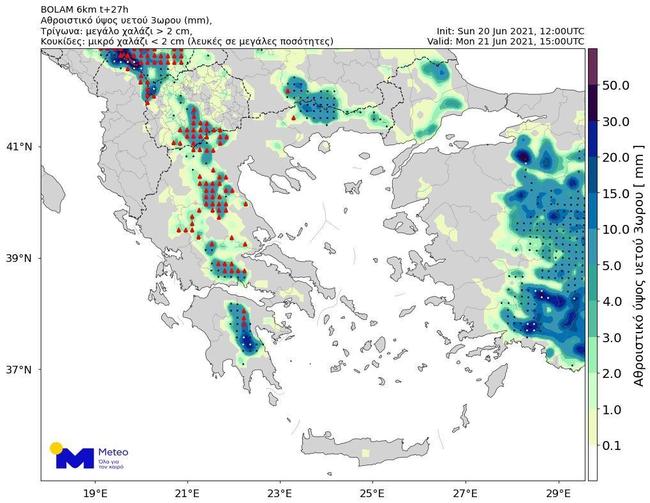 sources: meteo.gr, others