The heatwave sweeping Greece is expected to reach its peak on Saturday, June 26, with maximum temperatures forecast to reach 43° Celsius (109F), the Meteo service of the National Observatory of Athens and Greece's National Meteorological Service EMY have warned.
Purple: temperatures over 40 C, Orange 35-39 C – via @KolydasT
The very high temperatures in some areas are expected to create a strong feeling of discomfort, authorities warn, as there is also high concentration of Sahara Dust.
At the same time, sporadic thunderstorms and locally hail falls are expected in the hottest hours of Saturday and Sunday in mountainous parts mainly of Eastern Macedonia and Thrace and possibly in the central mountainous mainland. African dust concentrations will remain high.
Temperature forecast on Saturday:
Western Macedonia, 15C to 38C; in the rest of northern Greece, 17C to 41C; Central Greece, 18C to 42C or 43C; Epirus, 19C to 41C and on the rest of the mainland, 17C to 42C; Ionian Islands, 22C to 39C, and at the Aegean Islands and possibly Crete they are expected to reach a maximum of 39C-40C
Temperature Forecast June 26-27, 2021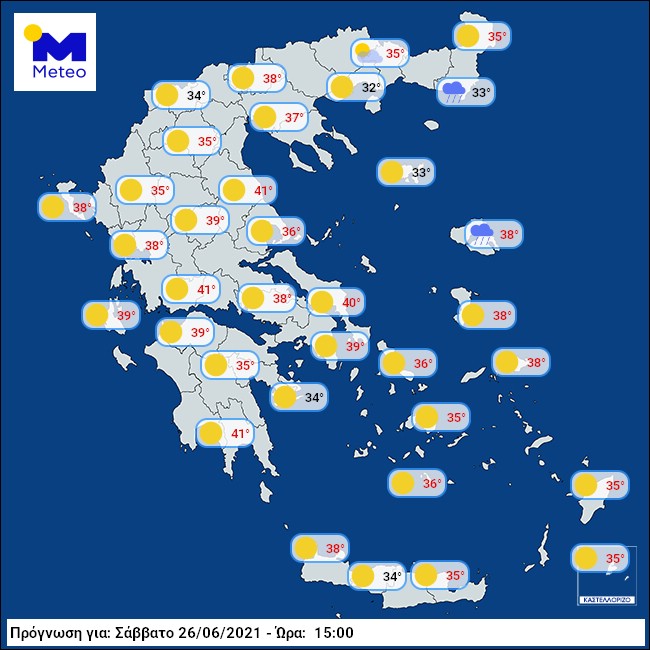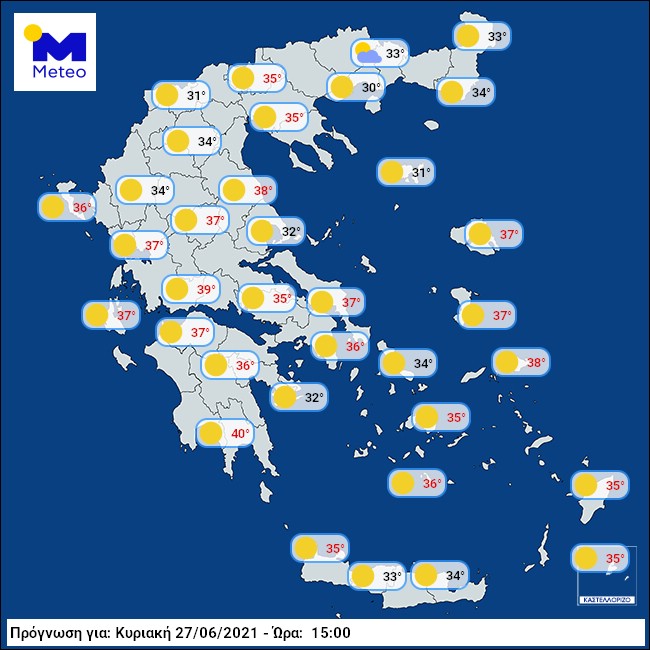 Sahara Dust Forecast June 26-27, 2021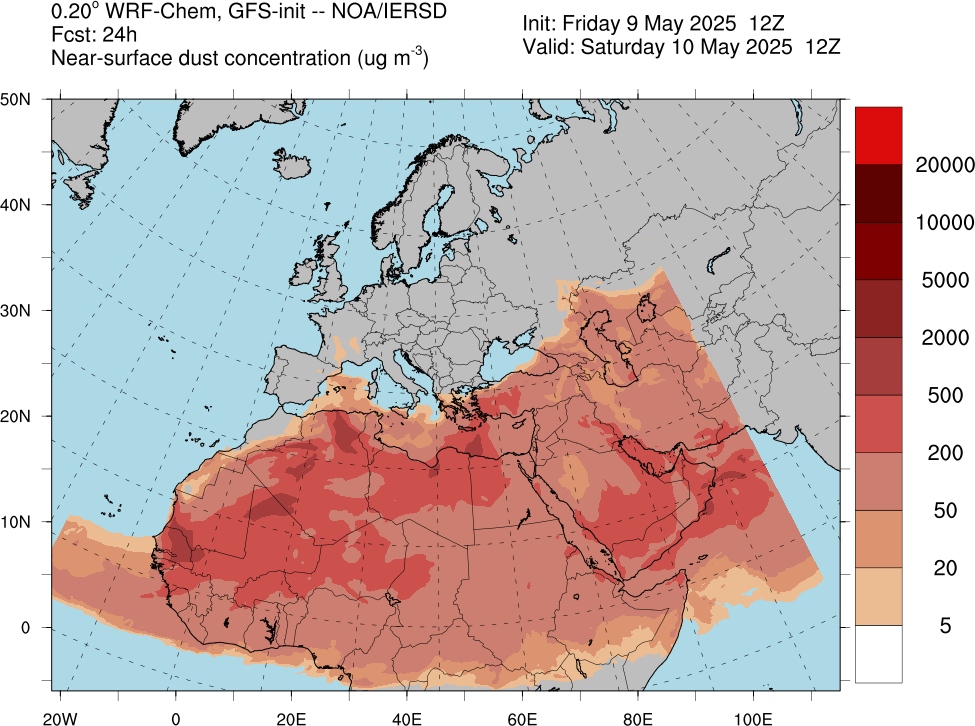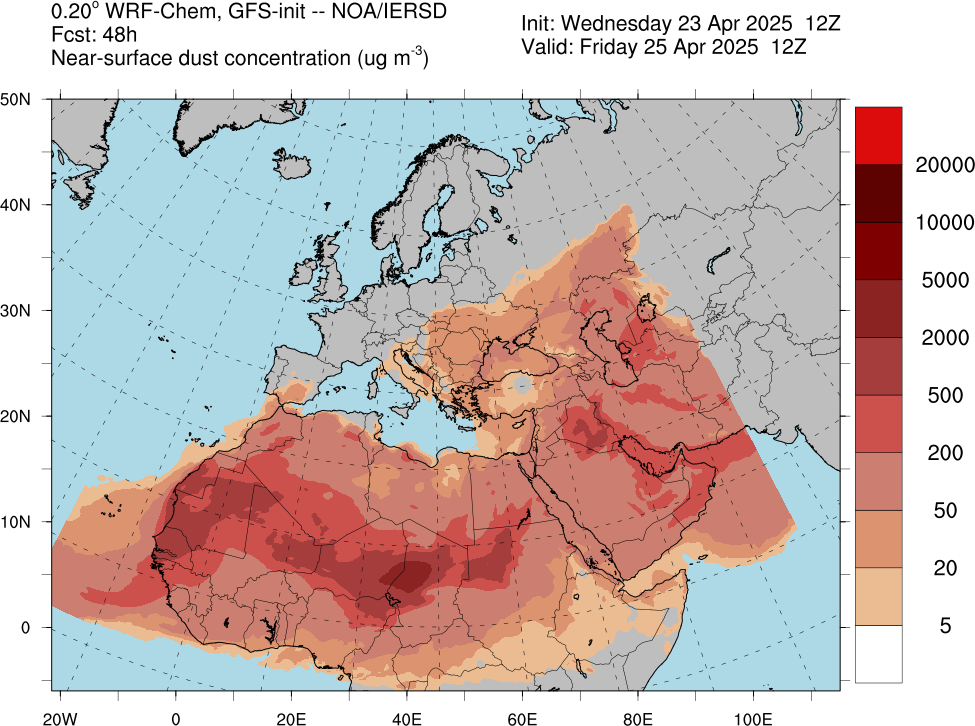 Due to the heatwave, the irsk of wildfires is high and the Greek Civil Protection warns of the high risk (Level 3) of wildfires in Attica, Evia, Halkidiki, Thassos, Dodecanese, Kythira, Ioanian islands and areas in Sterea, Peloponnese, Thessaly, Epirus andThessaloniki.
PS Do not forget a big water bowl with fresh water for the strays in your neighborhood. Best: fill it twice per day and in the shade!