Greece's Νational Meteorological Service issued a warning on extreme weather phenomena with heavy rain falls, powerful thunderstorms accompanied locally by hailstorms and strong winds.
According to the warning, the bad weather front will be of short duration of up to two days and is forecast to affect mostly central and northern Greece.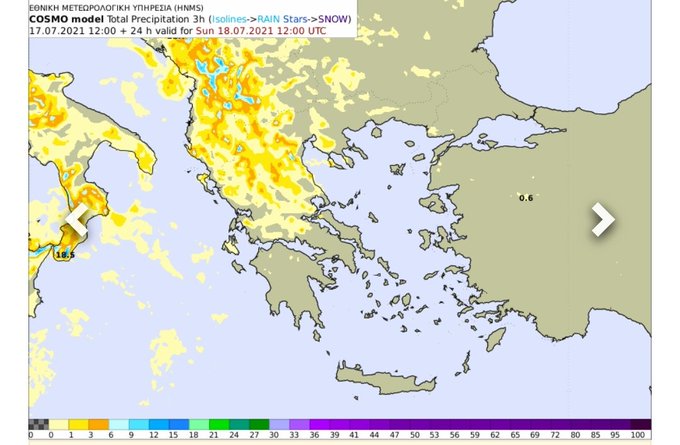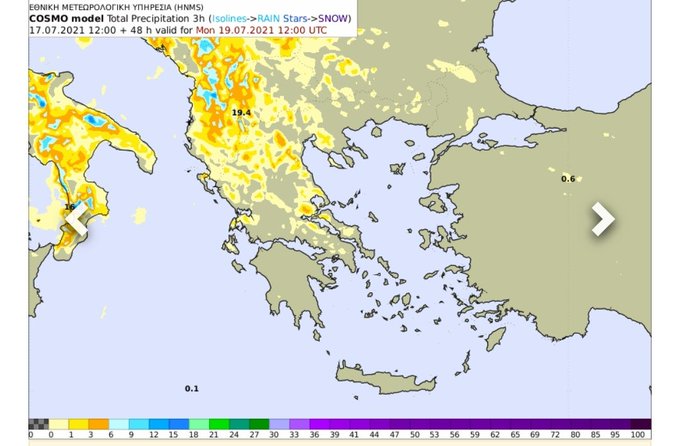 According to EMY warning, the phenomena are forecast to be intense in Epirus, western and central Macedonia, Thessaly, the Sporades islands, , and the northern parts of Attica and Evia on Sunday, July 18, 2021.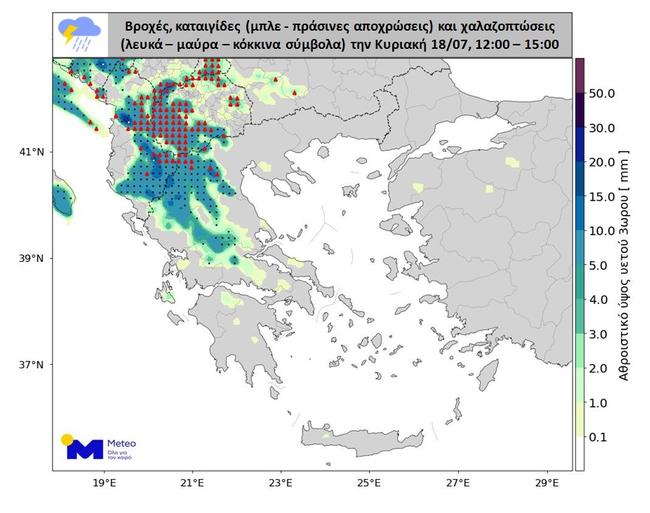 On Monday, July 19, the weather will affect western and central Macedonia, Thessaly, and the Sporades islands, at least until the afternoon.
Forecast Sunday afternoon – Monday afternoon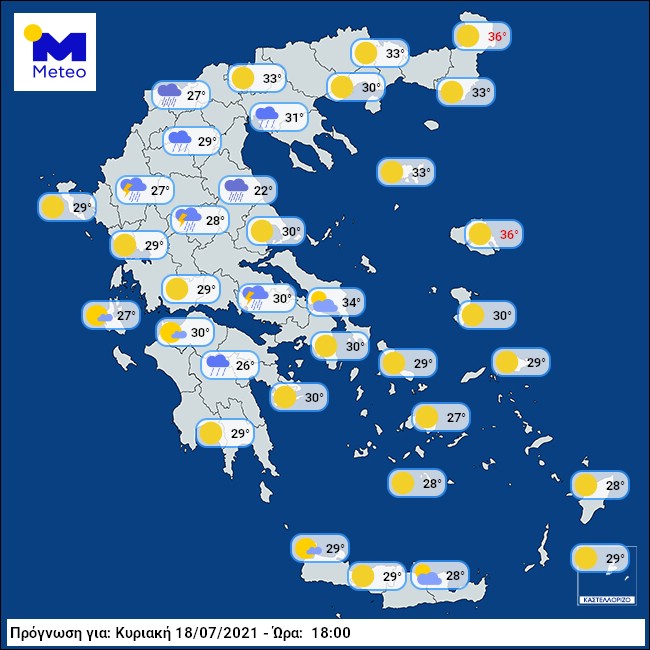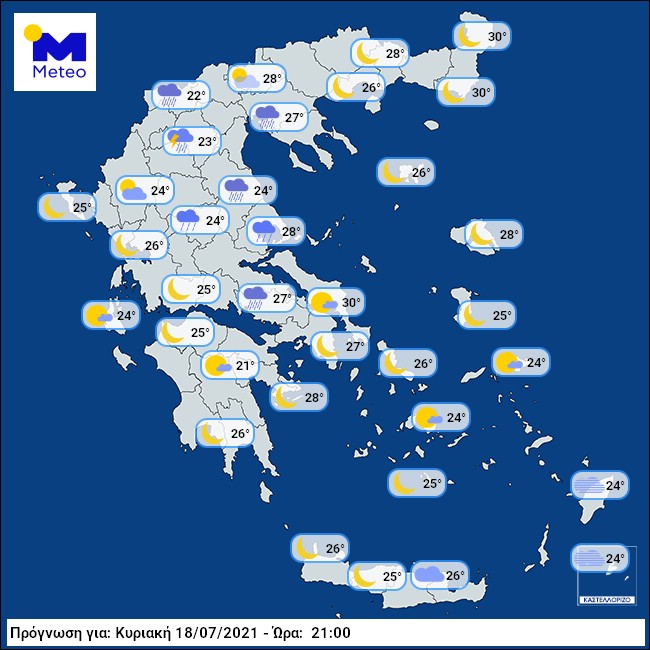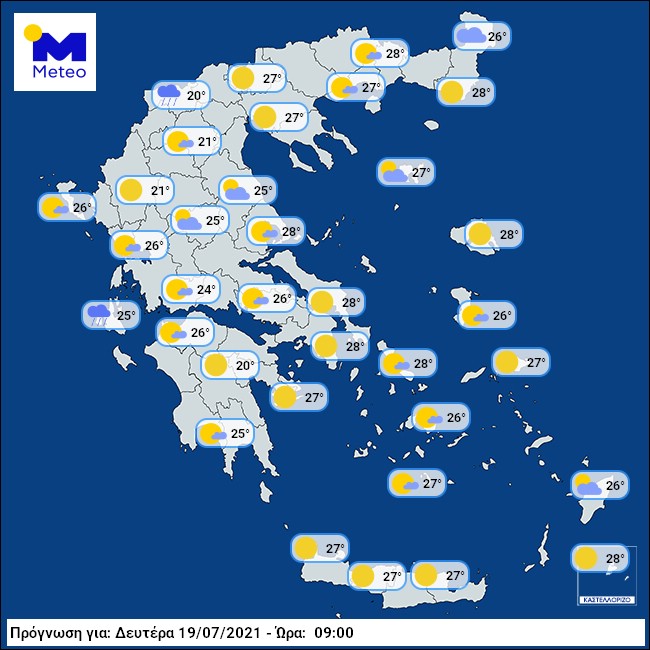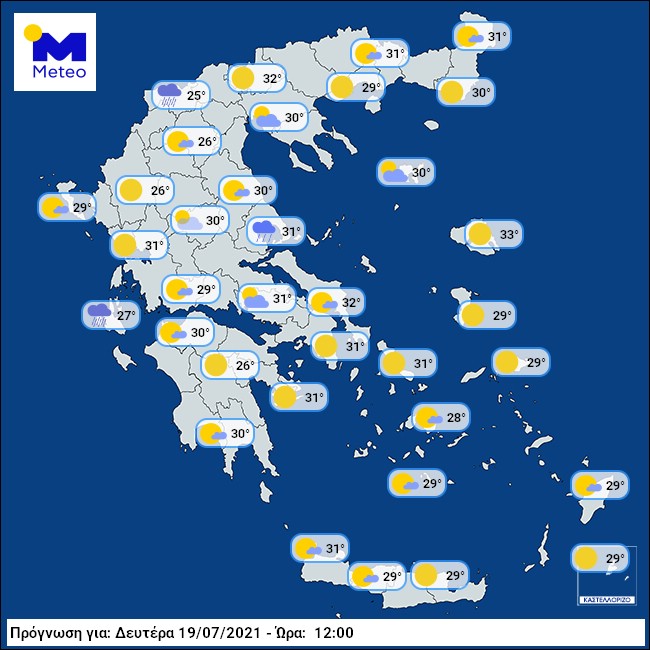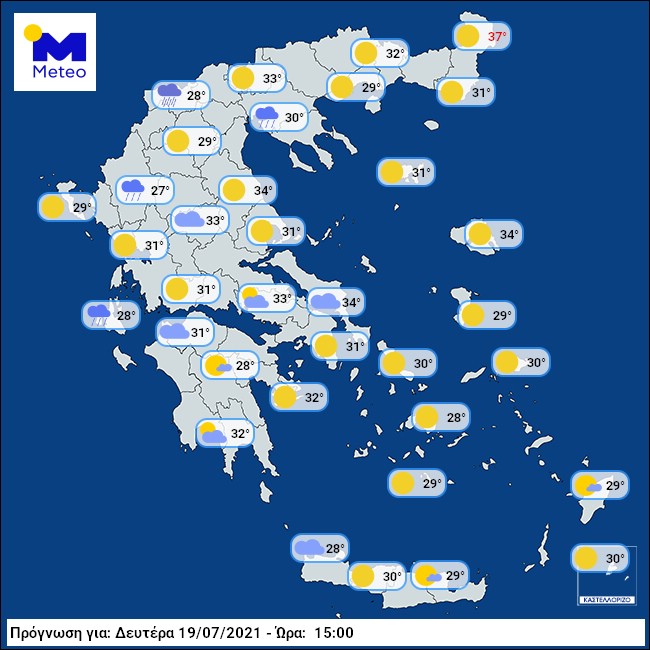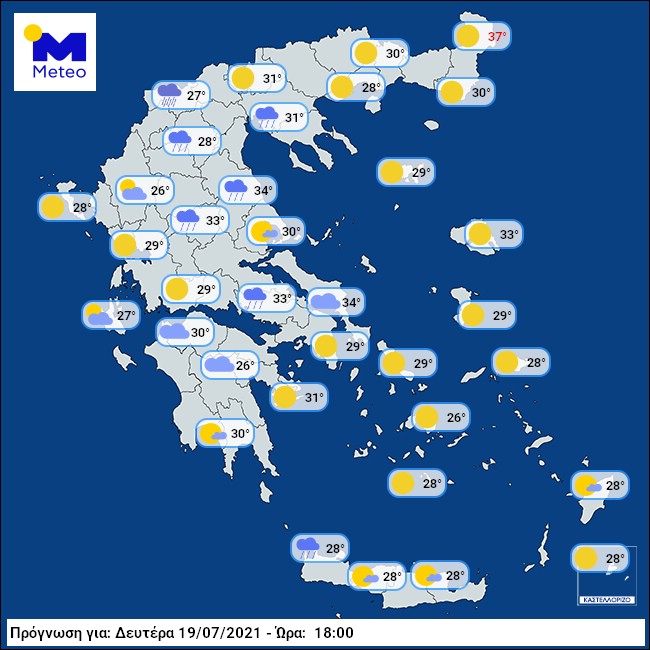 The bad weather front is coming from the central Europe and is the same phenomenon that hit Germany, Belgium and Austria with devastating results and a high number of fatalities.
The phenomenon will not be of same intensity as in Europe, meteorologists said.
Florinan in western Macedonia was hit by the bad weather early Sunday afternoon and hail of the size of walnut bombarded the city for 15 minutes.
other sources: meteo