Large parts on the island of Rhodes are without power as a raging wild fire has destroyed some crucial electricity columns and the blaze seems out of control due to strong winds.
The fire broke out in Soroni, behind Panagia Pantanassa around 2 o' clock Sunday noon and the fire front grew quickly, moving towards the famous Butterflies Valley, where authorities evacuated residents and tourists for precautionary reasons.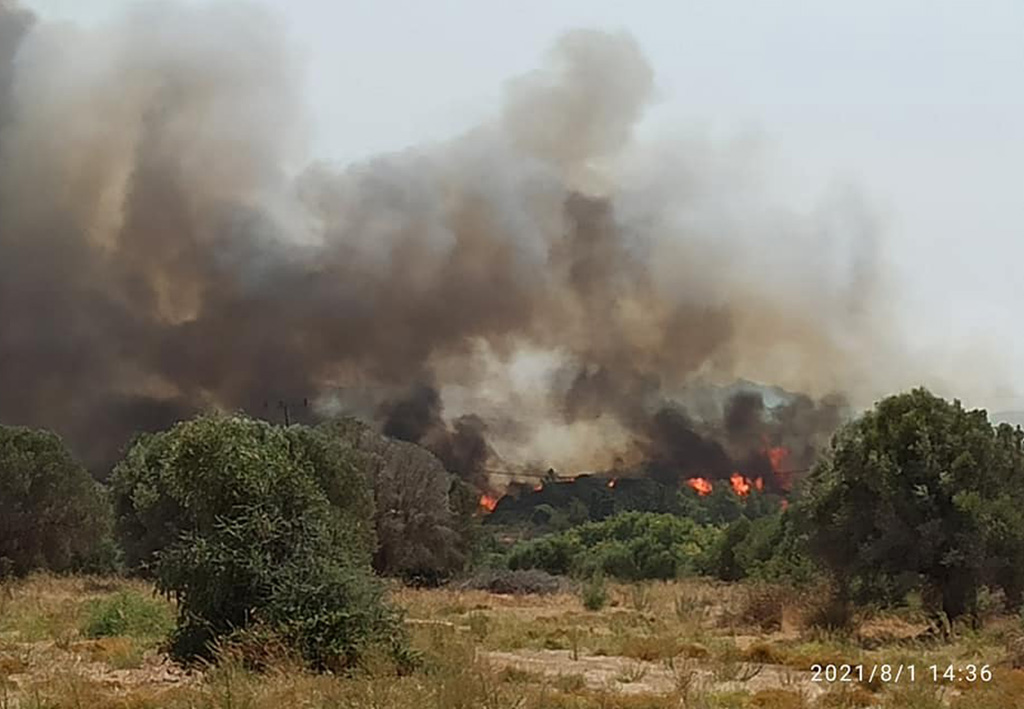 Animal lovers on the island call the public for help to save animals like peacocks and deer in the area as well rare animals in farms nearby.
Evacuated has been also the Kalamonas military cam as the blaze was nearby around 6:30 pm and was heading towards Maritsa, where residents and visitors have been informed to be ready for evacuation as local newspaper rodiaki reports..
More than 30 firefighters with 12 fire trucks, 3 fire corps on foot, volunteers, 4 aircraft and 3 helicopters as well as the water dropping Russian Beriev-200 are currently operating at the fire front site.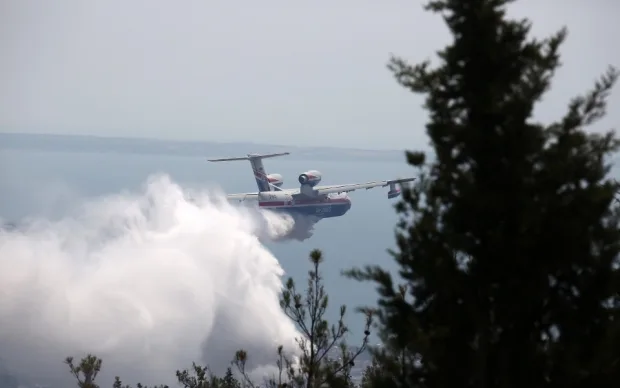 Additional fire fighters are expected from Samos and Athens.
There are problems on the telecommunications system of Rhodes as well, while several areas are without water supply, local media report.
Citing officers in charge, local newspaper dimokratiki notes that "the situation is very difficult and does not allow much optimism that the fire can be brought under control soon, due to the intensity of the winds that do not help the extinguishing work."
So far there are no reports of injuries or people in hospitals due to respiratory problems.
Meanwhile the big forest fire in Ziria, Achaia, that broke out on Saturday is largely under control. It left behind 15 people in hospitals with respiratory problems, mover 30 homes, businesses, depots and barns burned down and many dead animals.
Forest and wildfires in Greece are the summer plague in the country, in the last 24 hours the Fire Service had to intervene in 60 such fires across the country.
Often are caused by intentional or unintentional arson.