Greece's health authorities are concerned about the transmission rate of the coronavirus and the viral load per region. According to data released by the National Health Organization EODY on Wednesday, the positivity rates are high especially on the islands.
According to EODY date based on measurements in the week 9-15 August 2021, the highest positivity rate was on the island of Naxos with 9.60%.
The other islands and regional units with high rate causing concern are:
Mykonos with 6.04%
Paros with 5.78%
Chania with 4.59%
Ikaria with 4.78%
Thesprotia with 4.57%
Rhodes with  4.27%
Heraklion with 4.13%
Tinos with 4.09%
According to EODY in the week of August 9 – 15 (2021-W32) the positivity rate was 3.64% in a total of 605,899 laboratory tests (RT-PCR / Rapid-Ag) and 1.31% in a total of 483,918 self-diagnostic tests.
In all tests, the positivity rate was 2.09%.
Detailed data of the week 9 – 15 August – via EODY
In the weekly map of the European Centre for Disease Prevention and Control the whole of Greece is marked as "orange" and "red."
Regions in "deep red" are Crete, Ionian islands, the Cyclades and the Dodecanese.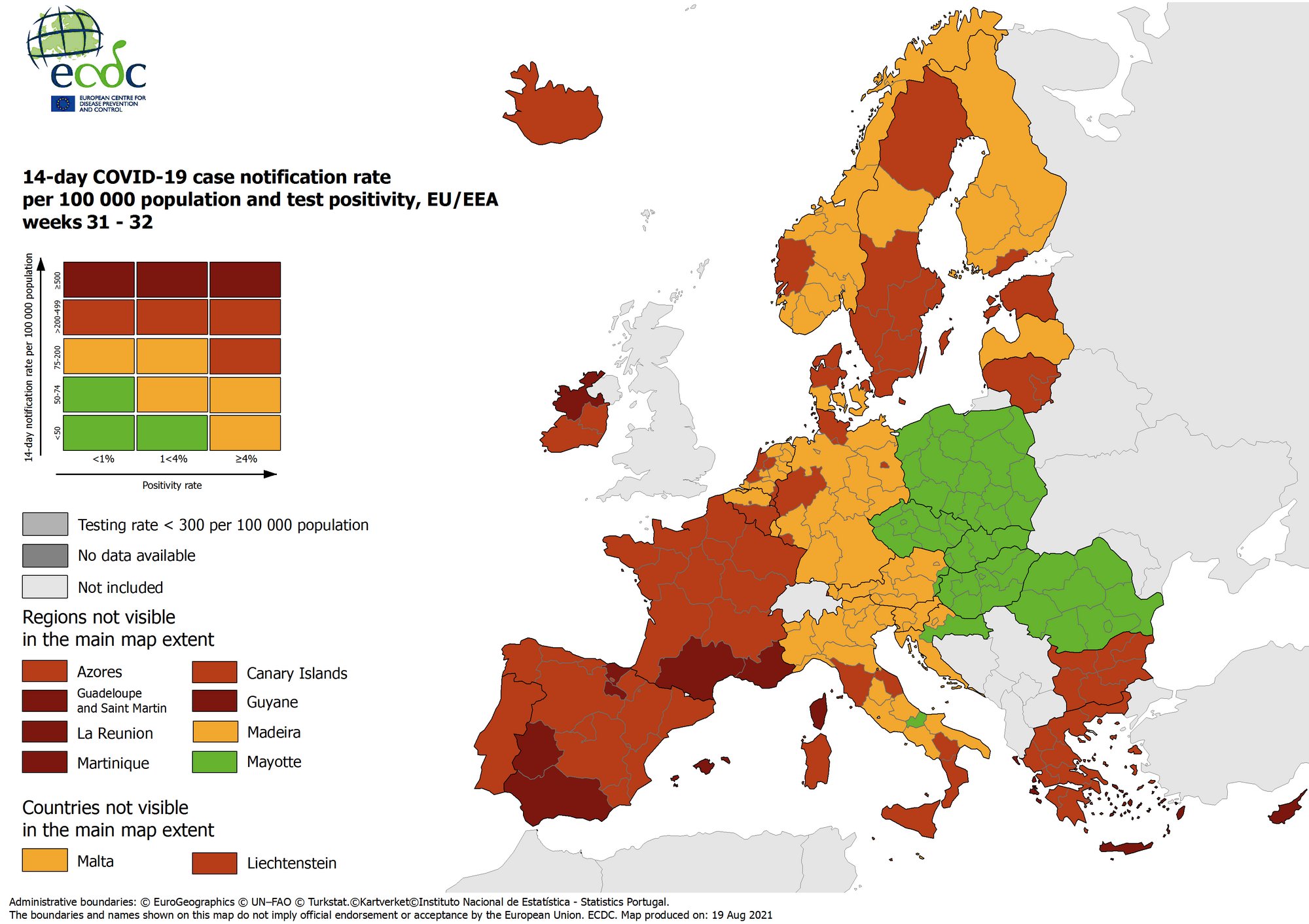 Regarding the positivity rate Greece is marked "yellow" (positivity rate 1%-3.9%) – Note that positiviry rate is considered as "critical" over 4%.
More details on ECDC report here.