Akis Tsochatzopoulos, co-founder of socialist party PASOK and former defense minister, passed away at the age of 82. He was suffering from serious health problem and was hospitalized in a private clinic in the last ten days
In 1 July 2011, amid accusations of corruption scandals, the Greek Parliament voted in favor of pressing charges against him. He was subsequently convicted to a 20-year prison sentence on 7 October 2013. On April 2018 he was granted early release from prison due to deteriorating health.
Tsochatzopoulos was elected to the Greek Parliament for the first time in 1981 and remained in seat until 2007
In 1996 he was candidate for PASOK leadership and for the prime minister's post following Andreas Papandreou resignation. He lost to Costas Simitis.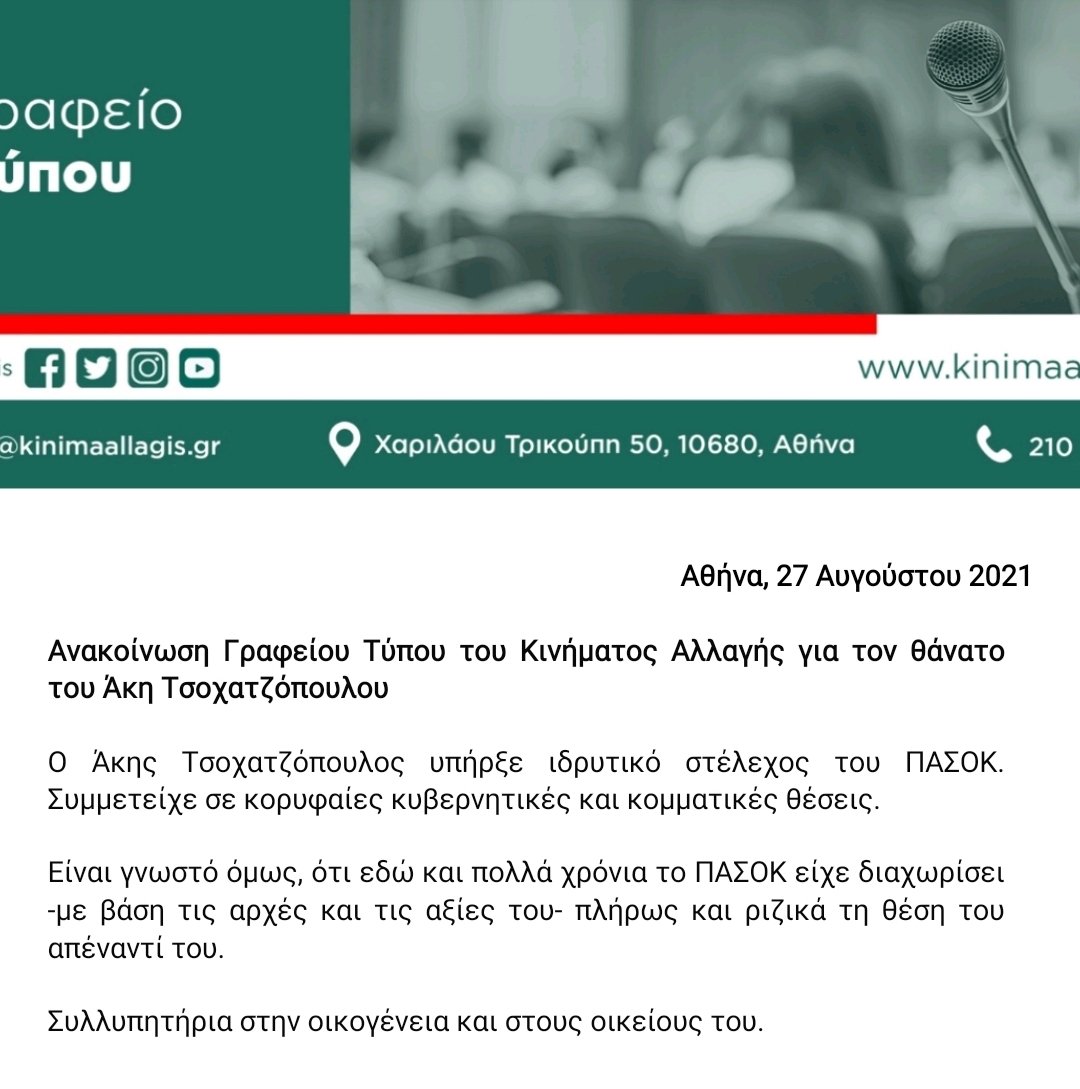 What is interesting is that socialist PASOK issued a statement on Tsochatzopoulos' death expressing condolences to his family but also stressing first of all that it had distanced itself from the former co-founder.
On
social media,
Greeks comment that
Akis Tsochatzopoulos
he was the only member of the governments that drove Greece to bankruptcy who paid the price. Revelations about his involvement in the corruption scandal and bribes regarding the purchase of German submarines emerged in the middle of bailout agreements by the country's lenders, the IMF and the other kids of the EU block.
He was the "distraction headline' in the media, every time, the lenders came with new demands regarding income cuts and tax hikes.