I was born into a family of Greeks from Asia Minor. My grandparents of both sides were forced to leave the western coast of Turkey in 1922. Every 14. September, we, Greeks from Asia Minor, commemorate the Μικρασιατική Καταστροφή.
Together with over one million people, my grandparents became refugees at the tender age of 5, 7, 12 or 15. They left their homes running in horror: Mum carrying the youngest in her arm, older kids bundles with clothes, bread, an icon. Mother hid money and few valuables in her chest and her skirts.
The life they had in Asia Minor, their home, the vineyards with the famous Smyrna-raisins and their tobacco farms  was gone forever. None of them managed to reach homeland Greece with father or older brothers. They were killed or forced to "labor battalions" (amele taburlu), never to unite with their family again.
Once the Greeks from Asia Minor arrived as refugees in their own country, they were anything but welcome. Locals called them " Τουρκόσπορους" ("Turkish seed") and the the women "παστρικιές" ("whores") because they used to wash their clothes and their makeshift homes and to wash themselves obviously more often than the local women did.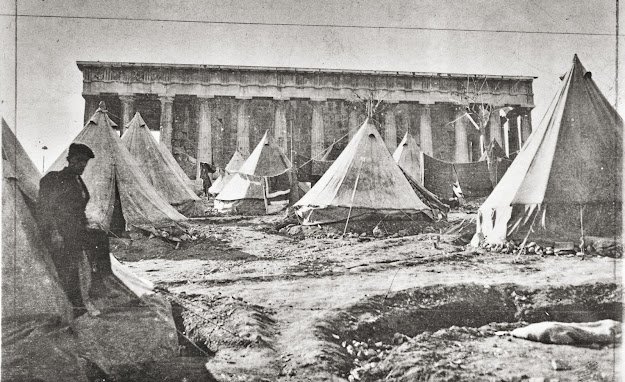 I grew up in a home and a neighborhood where all people were refugees from Asia Minor. All our relatives also from there. Families with children. And grandmothers dressed in black, all widows of the catastrophe. One of them was my great-grandmother who came to Athens with 5 underage children after a long journey of hunger, pain and despair.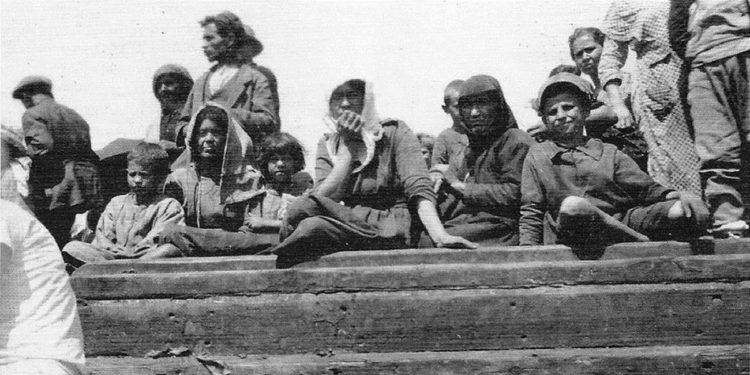 Almost all families had one or two "unmarried elderly sisters." I had to grow old enough to find out that these "unmarried sisters" were girls that were raped when the Turks raided the Greek villages to kick the population out of the Ionian land.
These "sisters" always carried the stigma and hardly a man would be willing to marry them. Two of them were my great-aunts, for the other side of the family; victims of war atrocities and cruelty at the age of 8 and 12.
I grew up in a home and a neighborhood of day-workers where helping each other was written in capital letters. Where people had jasmine and roses in big tin cans. They loved music, singing and dance. And there was always food for the neighbor, the relative and the friend, for the poor, even if people struggled to make ends meet.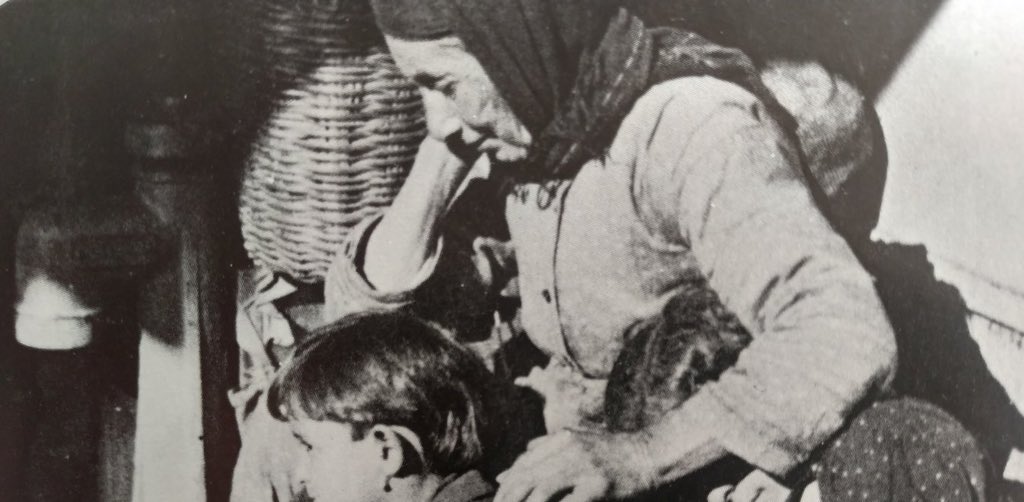 Sunday mornings, my grandfather would call his friends for backgammon. I always associate the noise of tavla-checkers with the smell of ouzo and little plates with meze that kept coming from the kitchen – grannies be blessed. Every Sunday morning all through the year, except on Christmas and Easter.
Video: Popular folk-song "Alatsatiani" by great amateur singer Kleoniki Tzoanaki and a Mikrasiatiko-setting in their home-yard in Nea Erythraia (1977).
I grew up in an environment where the elderly, the  first and the second generation of refugees, would  indulge in sweet memories about the homeland they left behind, they drew a shiny, rosy picture not matter how miserable their life was.
They hardly spoke of the war or the "bad experiences" they had as they were living Asia Minor. The never spoke about the Asia Minor Catastrophe especially in front of children. I learned of all the tragic personal stories later, when I grew up.
In the 70's, when Asia Minor Greeks were allowed to go to Turkey and visit their former homes, none from my family or our neighbors went there. My grandmother told me once she didn't want to see "again" how their home was on fire, how they run with "their soul stuck in their mouth" in agony.
My great-uncle, her brother, was afraid he would "live" again the horrible drowning experience when he was trying to reach a boat. In the crowd waiting for ships to bring them to safety on the island of Chios or Samos, he was separated from his family. He couldn't remember how he landed in the water but every detail of his "drowning", of his struggle to breath, go to surface and survive. Granny was 13, her brother 9. He was 85 when he told me the story.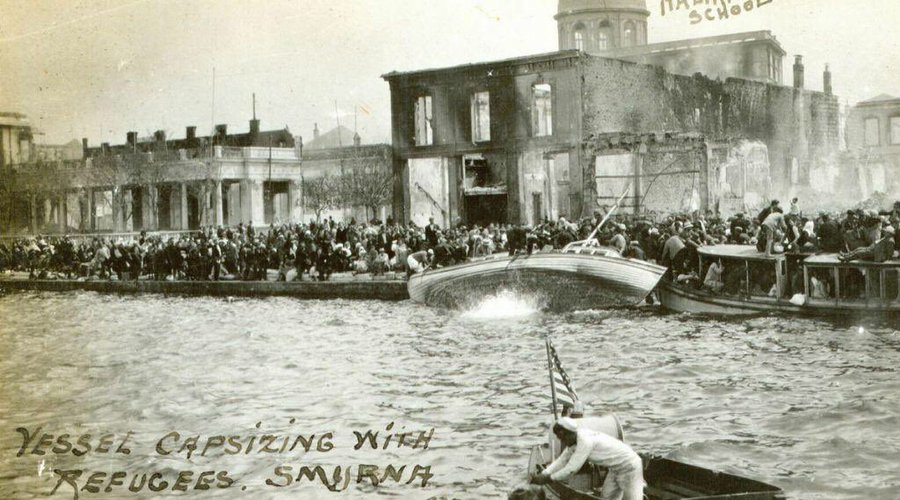 The great-uncle said also that he dropped off school when he had the chance because the local kids called him "Τουρκόσπορο".
99 years later, all the witness of the "catastrophe", the widows of the disaster and their children, are long gone. My great-granny, my grandparents, my great-aunts and -uncles, the old neighbors. Gone but their lessons never forgotten:
Help the poor and needy. Forgive. And always have a plate with meze for your friends – Μικρασιατική παράδοση or the Culture of Greeks from Asia Minor.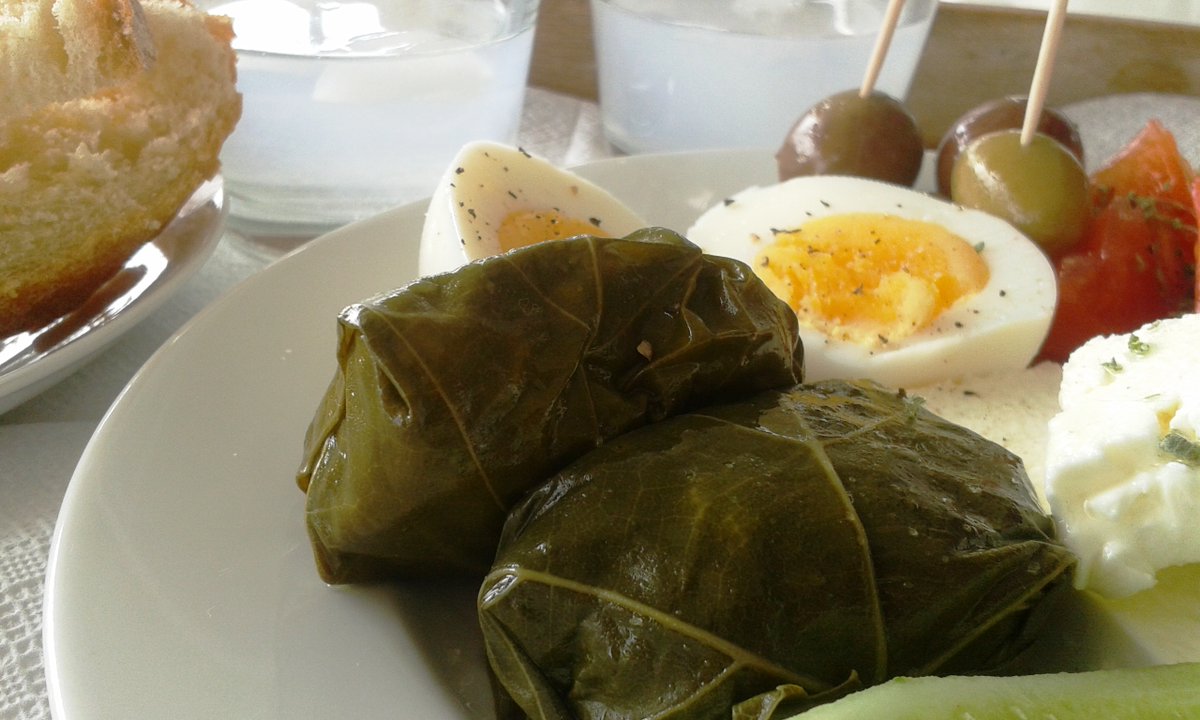 With the few information I had at hand, I visited the villages of my grandparents in the late 1990's. In one village I found the house of a great-grandparent. I was overwhelmed with emotions. I didn't manage to knock the door…
This text was posted as Thread on Twitter on September 14, 2021.
You can check for information on the Greek-Turkish War 1919-1922 here.