Greece's National Meteorological Service (EMY) issued a weather warning on Wednesday warning of dangerous weather phenomena with rainfalls, thunderstorms and powerful winds. Note that EMY has marked its weather warning "red" which is the highest alert level.
According to EMY, the barometric low called "Athena" is forecast to cause a weather deterioration starting on Wednesday evening (October 6) and setting in from northwestern Greece. The phenomena will intensify during the night. Main features of bad weather front are:
heavy rainfalls and thunderstorms in most parts of the country, stormy winds up to 9 Beaufort in the West and hail-falls locally.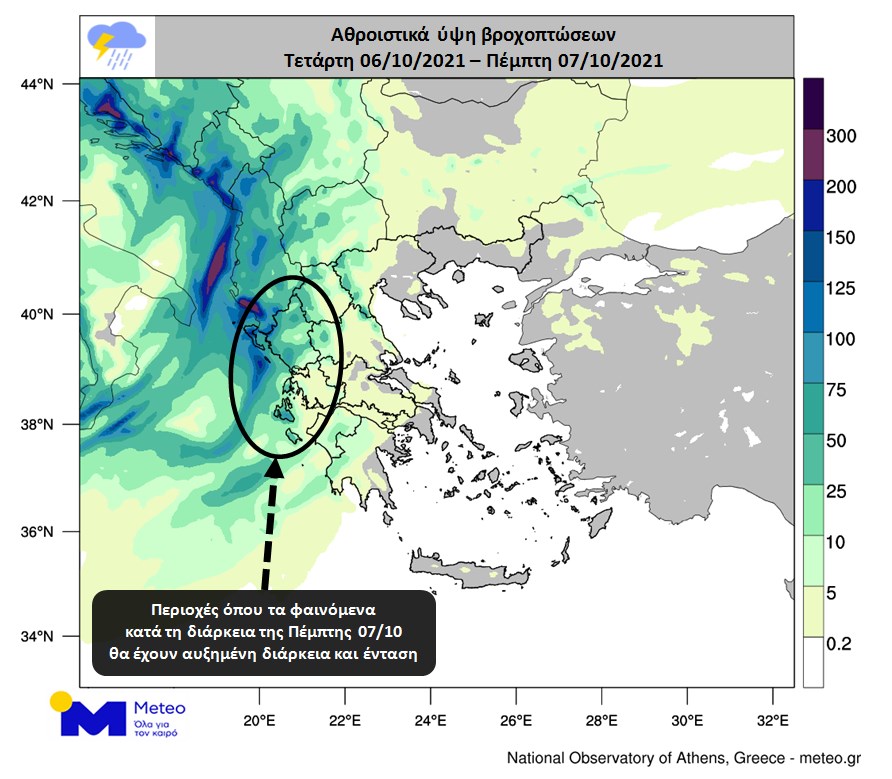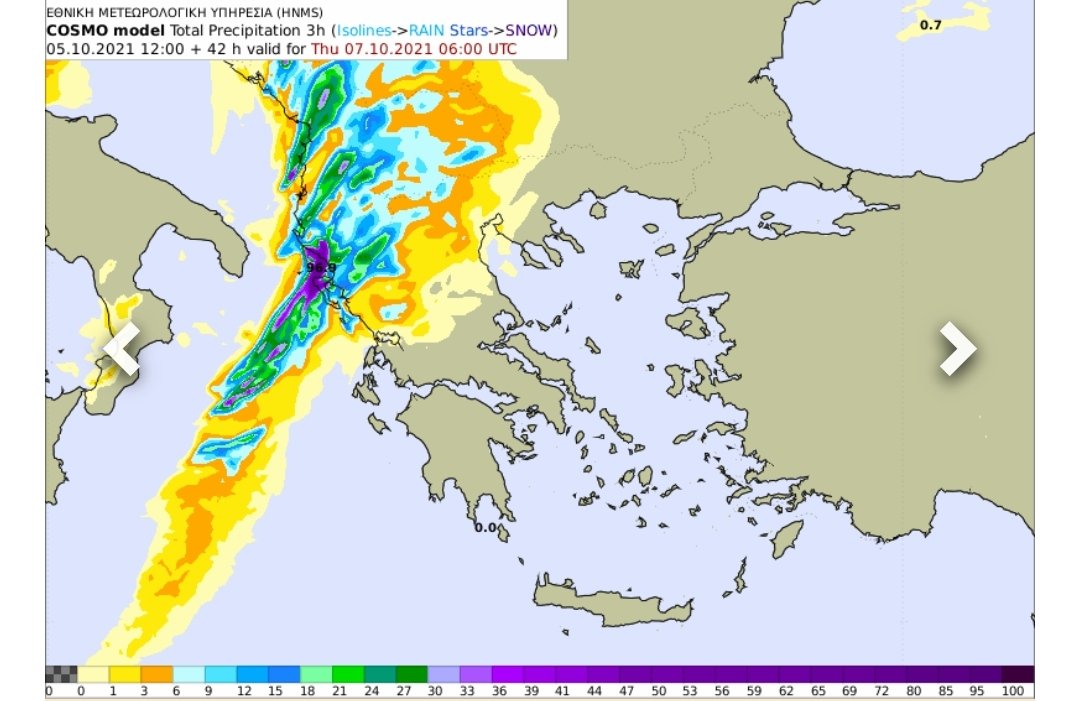 The worst day weather-wise is forecast to be Thursday, Oct 7.
Weather Forecast and affected areas Oct 6-8, 2021

Wed, Oct 6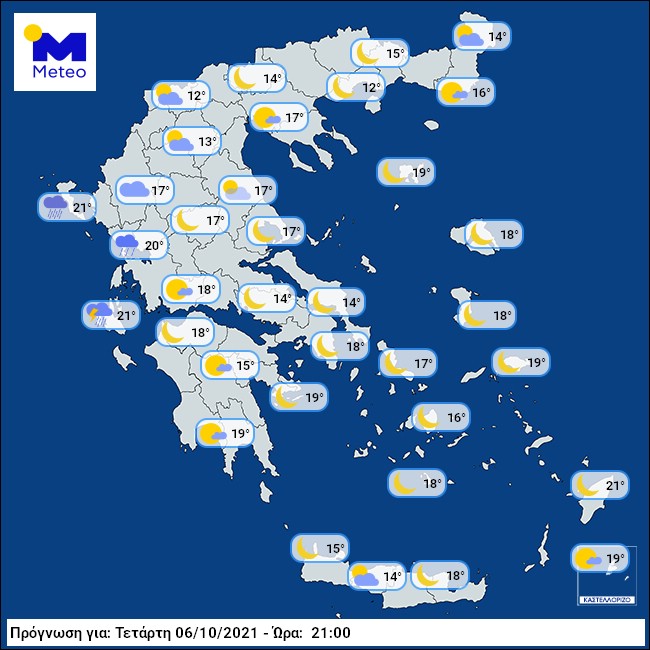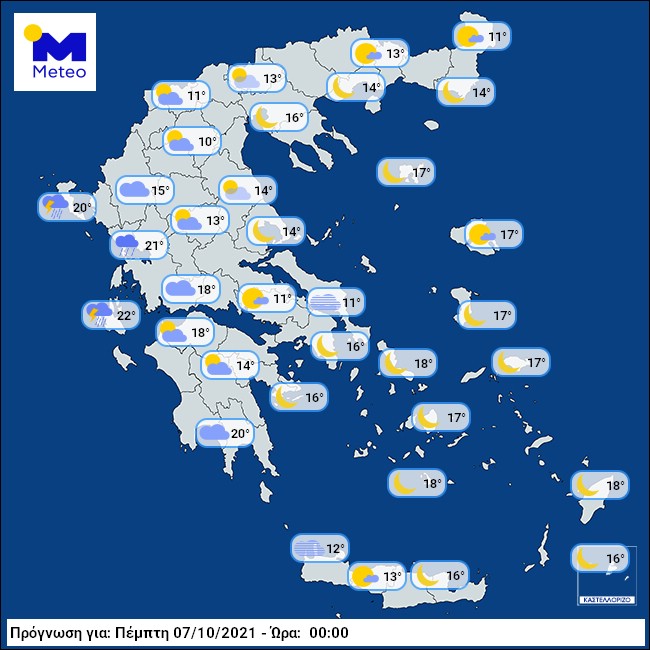 As from the evening: islands in the northern Ionian Sea and the coastal areas of Epirus.
Thu, Oct 7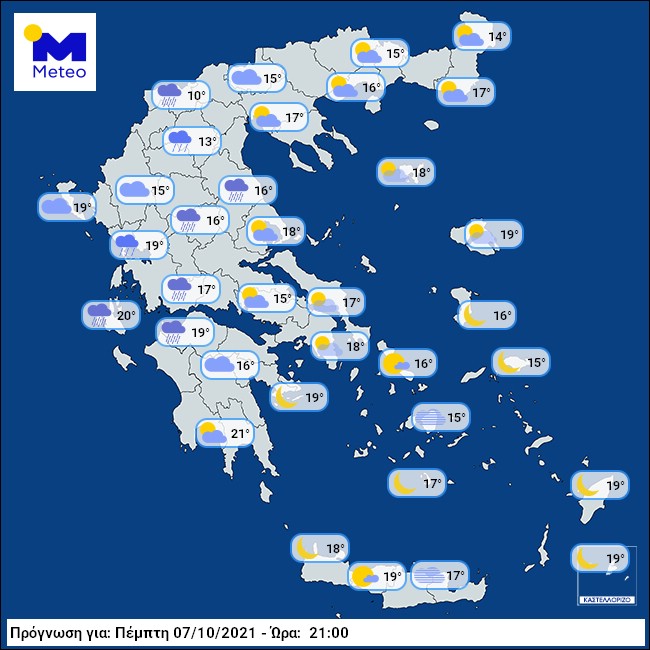 Ionian Islands, Epirus, western Sterea, Thessaly, western and central Macedonia.
From noon: northwestern Peloponnese and gradually the rest of the Peloponnese.
Fri, Oct 8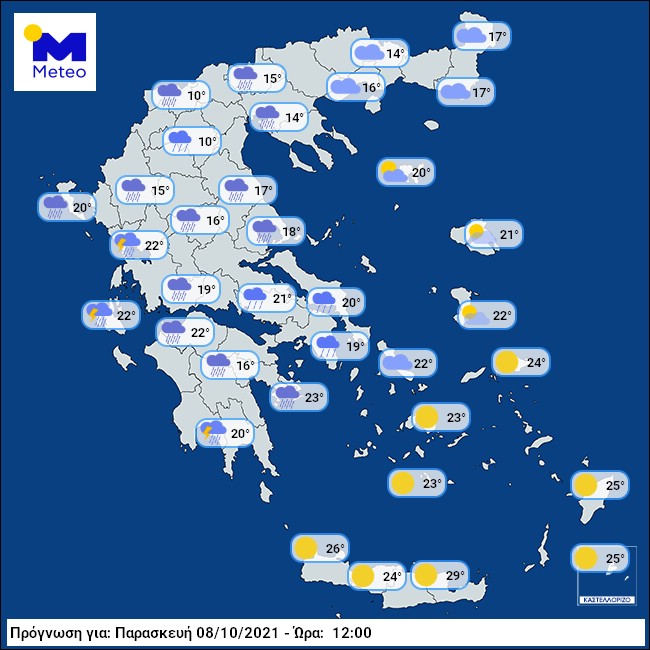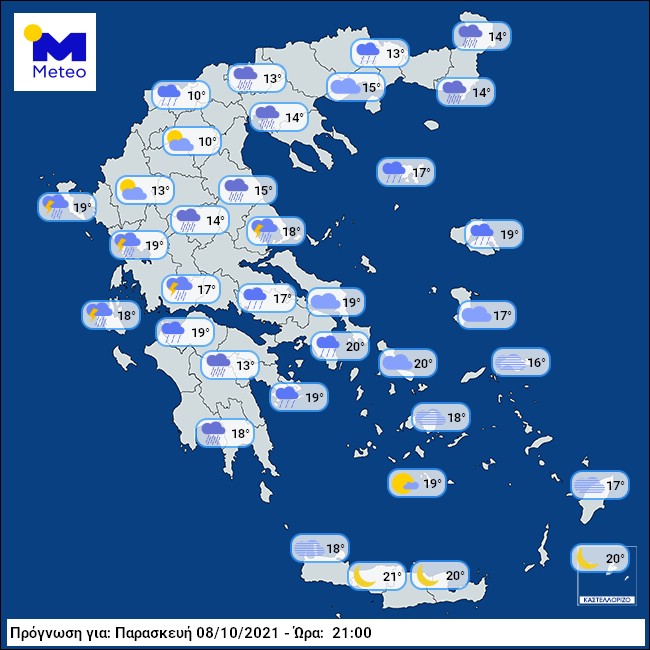 Ionian islands, Epirus, Thessaly, the Sporades, Macedonia (mainly central); from noon gradually the islands of the northeastern Aegean Sea and Thrace.
Also: Peloponnese, Sterea, Evia, the western and northern Cyclades.
Attica
Rainfalls an locally strong thunderstorms are forecast on Friday (Oct 8) from the early morning hours until early afternoon.
The first autumn bad weather shows its teeth
Saturday & Sunday Oct 9-10, 2021 – off weather warning