Greece's Civil Protection sent an Alert message to mobile phones of the residents of Athens, Piraeus and other suburbs of Attica warning of extreme weather phenomena and urging people to refrain from unnecessary movement outdoors.

The message in Greek and English urges the residents of the Greek capital to avoid moving outdoors if not necessary as well as areas that have been flooded or will be blooded.
Storm weather "Ballos" struck Attica with heavy rainfalls on Thursday morning causing floods in main traffic roads and power outages in many areas.
The Greek Police temporarily closed to traffic one of the main roads connecting Athens with Piraeus, the Pireos Street, at noon due to the "big accumulation of rain water."
The Fire Service has received so far 45 calls to pump water from basements in Nea Philadelfia, Kato Patisia, Peristeri, Moschato and Kifissia, in the west, south and north of Athens.
Two schools and one kindergarten in Nea Philadelfia have been flooded and authorities currently try to evacuate dozens of pupils, ANT1 reported.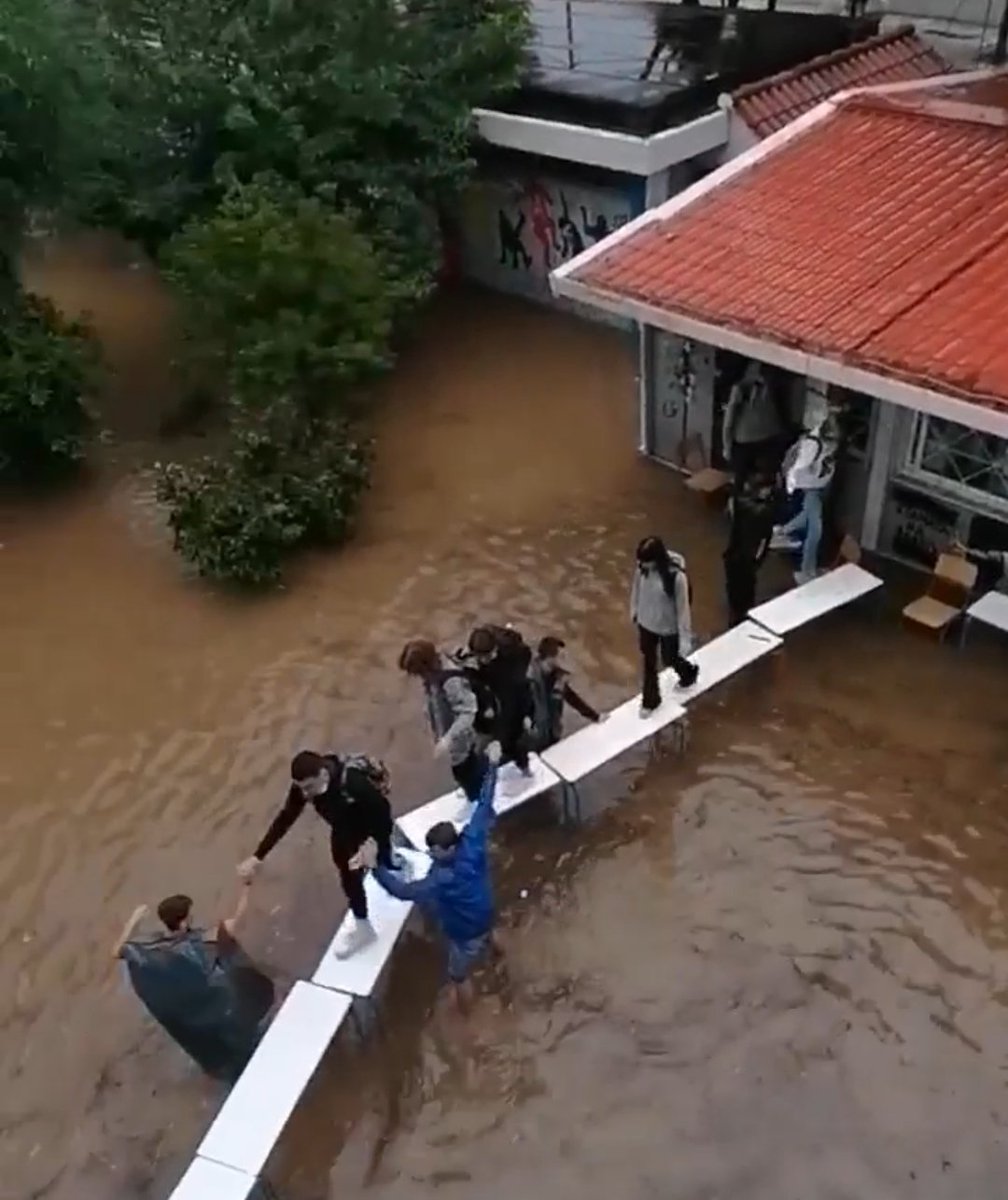 Bridge made of classroom desk for the "safe" evacuation of students  in Athens 2021. via rosa.gr
Authorities reassure that they are in "high alert and readiness" to cope with the severe weather.
However, residents of Athens, Piraeus and the suburbs lash out on social media stressing that the same problems in the same areas occur every time there is a rainfall and accuse local authorities of having failed to clean sewage gutters, streams and even roads despite the multiple weather warnings of the last days.
Burn-down Varibobi in summer: Picture on Thursday morning via cnngreece.
The extreme weather phenomena in Attica are forecast to intensify on Thursday afternoon.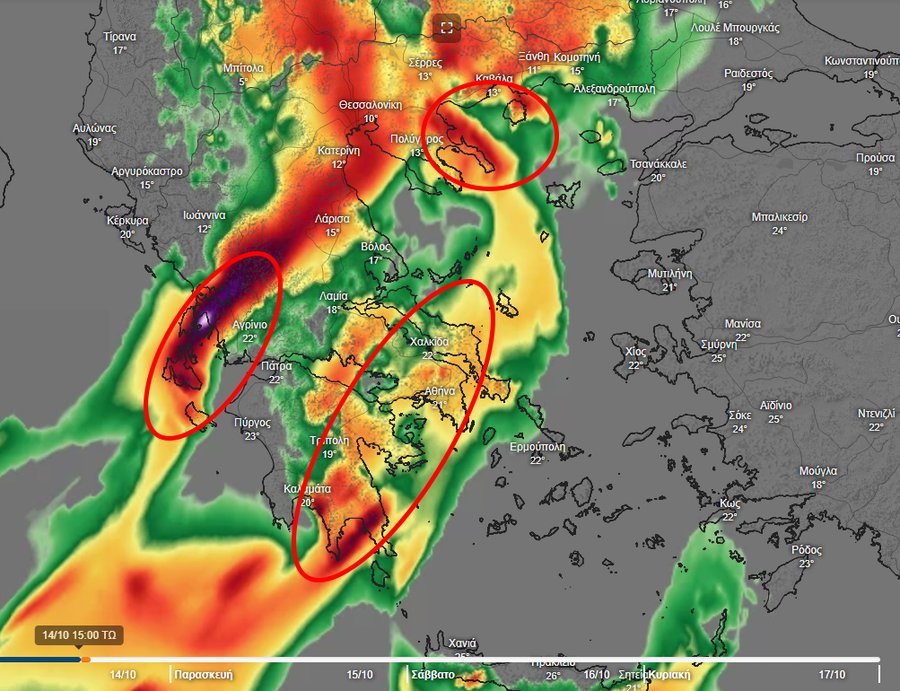 More forecast on storm weather front Ballos here.