With parades, military marches and wreaths Greece celebrated its national holiday known as Oxi Day, marking the day the country said "No" to the ultimatum of fascist Italy to allow the Axis forces to enter its territory and officially entered into the WWII on 28. October 1940.
The major military parade was held in Thessaloniki in the presence of the President of the Hellenic Republic Katerina Sakellaropoulou.
The event was limited to 60 minutes due to the pandemic and concluded with the impressive F-16 Zeus flying over the city and a parachuters show.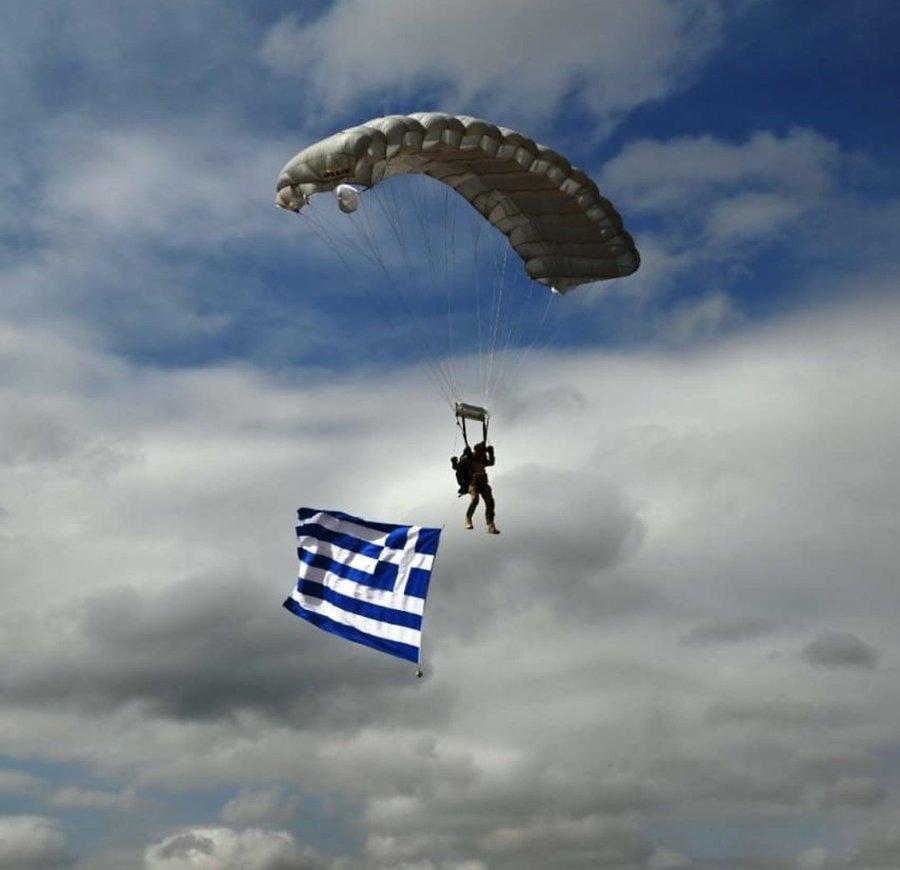 The traditional students' parades took place in several cities. However, in many areas, especially in northern Greece, parades and celebrations were cancelled due to increased number of covid-19 infections.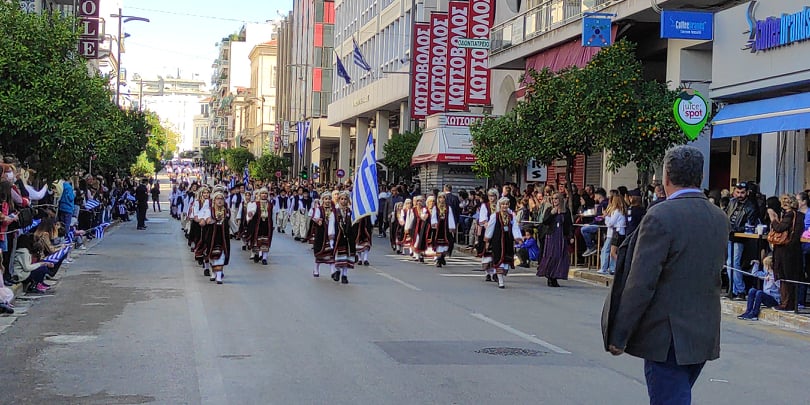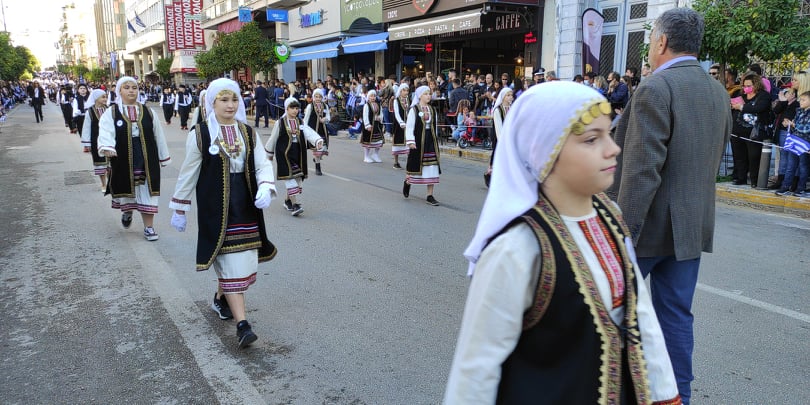 On the island of Mathraki, north of Corfu, it was just the one and only school pupil, 9-year-old Tassos, who marched full of pride in front of the few inhabitants.
Last year, parades were cancelled due to the pandemic.
More on Greece's OXI DAY here:
28. October 1940: The Italian Ultimatum and Greeks' resistance to Axis forces
Sofia Vembo "Children of Greece, Children": The inspiring song of OXI Day