Editors of Time magazine picked as the Best of 2021 the heartbreaking photo of a desperate elderly woman with the flames of the wild fires nearing her home in Evia in the background. The picture was taken by photographer Konstantinos Tsakalidis for the agency SOOC on August 8, 2021.
TIME's new cover: The best photos of 2021. On the Greek island of Evia, a woman reacts as a wildfire spawned by the country's worst heat wave in three decades approaches her home on Aug. 8. See our full unranked selection of the Top 100 Photos of 2021 at the link in our bio. Photograph by Konstantinos Tsakalidis (@tsakalidis_k)—Bloomberg/@gettyimages
The picture capture 81-year-old Panagiota outside her house in the village of Gouves. The old woman dressed in black hold her chest with one hand in despair and a bag with her belongings in the other. The flames are just a breath away and soak in all shades of orange and red the whole scenery.
Tsakalidis' picture was published by international media worldwide and became symbolic for the despair the wildfires leave behind.
In an interview after the fires, Panagiota said she screamed for help when she didn't see her husband.
The TIME's editors picked also another picture from the wildfires of Evia to be among the best 100 of the year.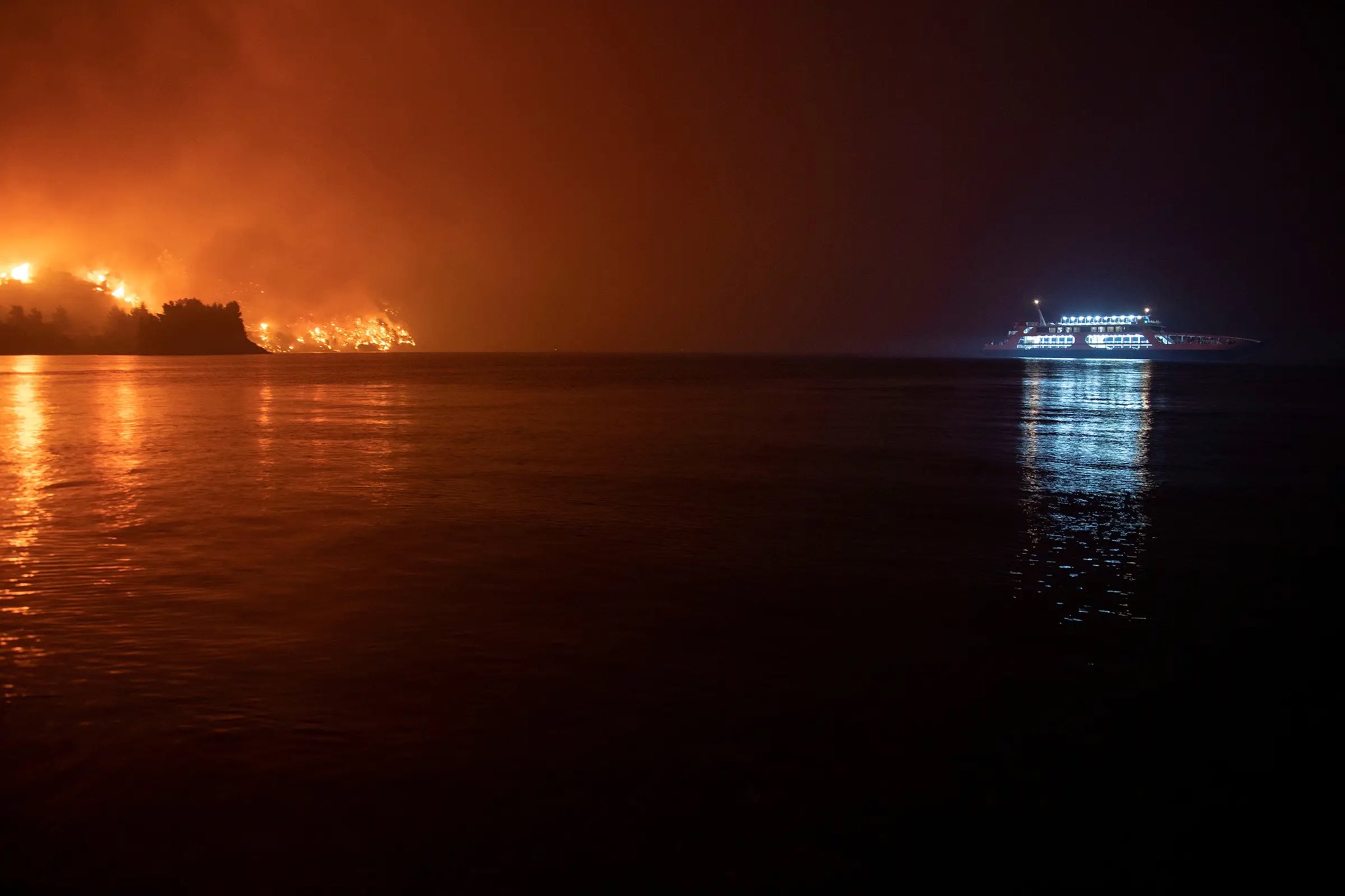 Taken by photographer Nicolas Economou the picture full of impressive color contrast shows a ferry sailing to the rescue of evacuated residents of Evia.