Torrential rainfalls and stormy winds hit the islands of Zakynthos on Friday morning causing major damages in homes and businesses and infrastructure. Roads, homes, shops and hotels were flooded, landslides blocked main roads, solar heaters flew in the air and pergolas were found tens of meters away.
Kalamaki via ermisnews.gr
The intense weather phenomena have reportedly affected mainly the city of Zakynthos and well as Laganas, Argassi, Kalamaki and Vassiliko.
Tons of mud closed the provincial road leading from Argassi to Vasiliko.
A landslide occurred in the area of Kryoneri.
In the island's capital, the wind swept away canopies from the 2nd High School and they fell on a car parked nearby.
It was a "miracle" nobody was hurt as the incident took place at 10 o' clock in the morning.
In many parts of the island the roads turned into rivers, the ditches are not clear and authorities warn motorists to pay particular attention.
According to local media imerazante, authorities warn citizens to avoid unnecessary movement.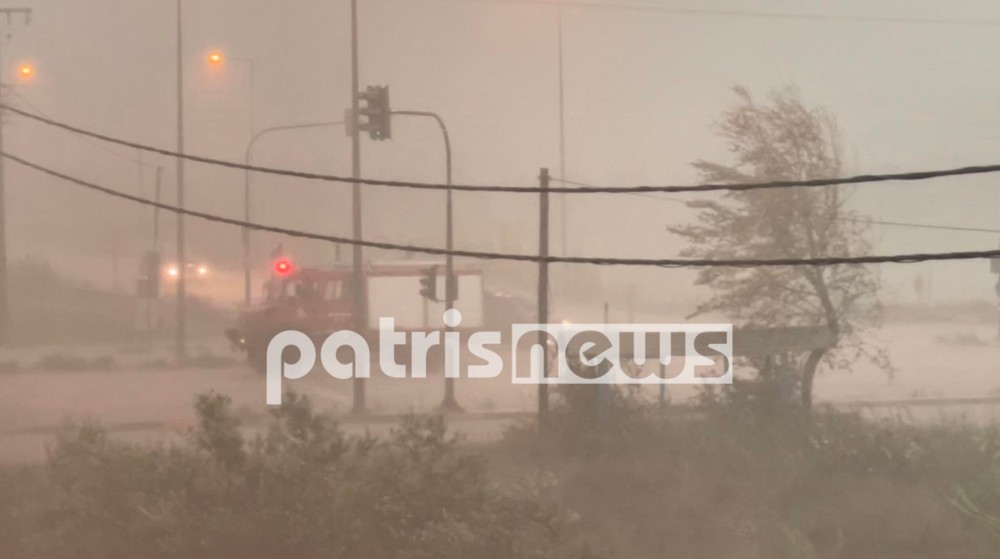 Τhe Patras-Pyrgos highway was closed to traffic for over 4 hours after a river flooded in Kourtetsi, Ilia, and a big volume of water flooded the road connecting south with north Peloponnese in the west.
Meanwhile the bad weather front has moved to central and eastern Greece, is currently hitting Athens.
The National Meteorological Service has warned of intense weather phenomena that will hit the country also on Saturday, Nov 27, 2021and again the Ionian islands, among others. More details here.