Dozens of people and vehicles remain stranded on Attiki Odos ring road of Athens still early Tuesday afternoon, as Army, Fire Bridges and Police try to evacuate them. After having been trapped in a car struck in snow for over 26 hours, five people suffered hypothermia and were taken to hospitals in the Greek capital.
In one case the ambulance could not reach the patient and he was transported on a stretcher to the vehicle by soldiers.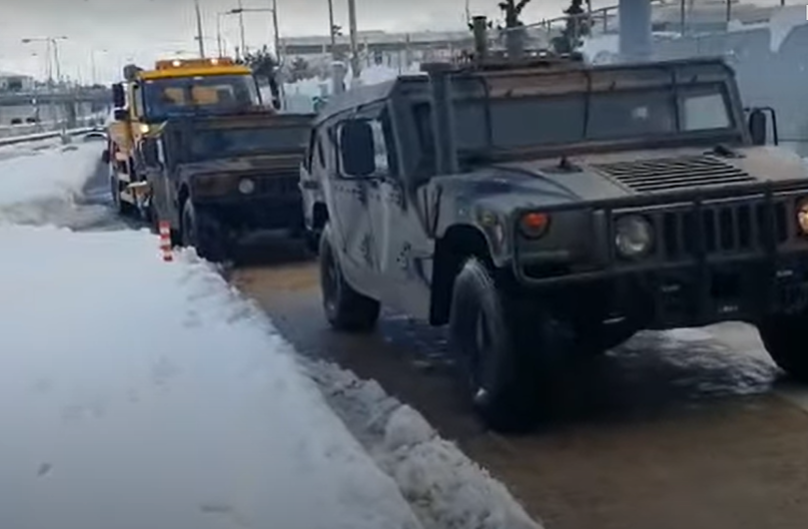 By the evacuation operation that started short before midnight Monday, a total of 3,500 people and over 1,800 vehicles were removed by 12 o' clock noon, the Civil Protection has said.
Several people needed first aid, there were reportedly 20 calls for transfer to hospitals, however, ultimately only the five with hypothermia were transferred.
Among those trapped were families with children and elderly, people who had left their homes on Monday morning to go to work.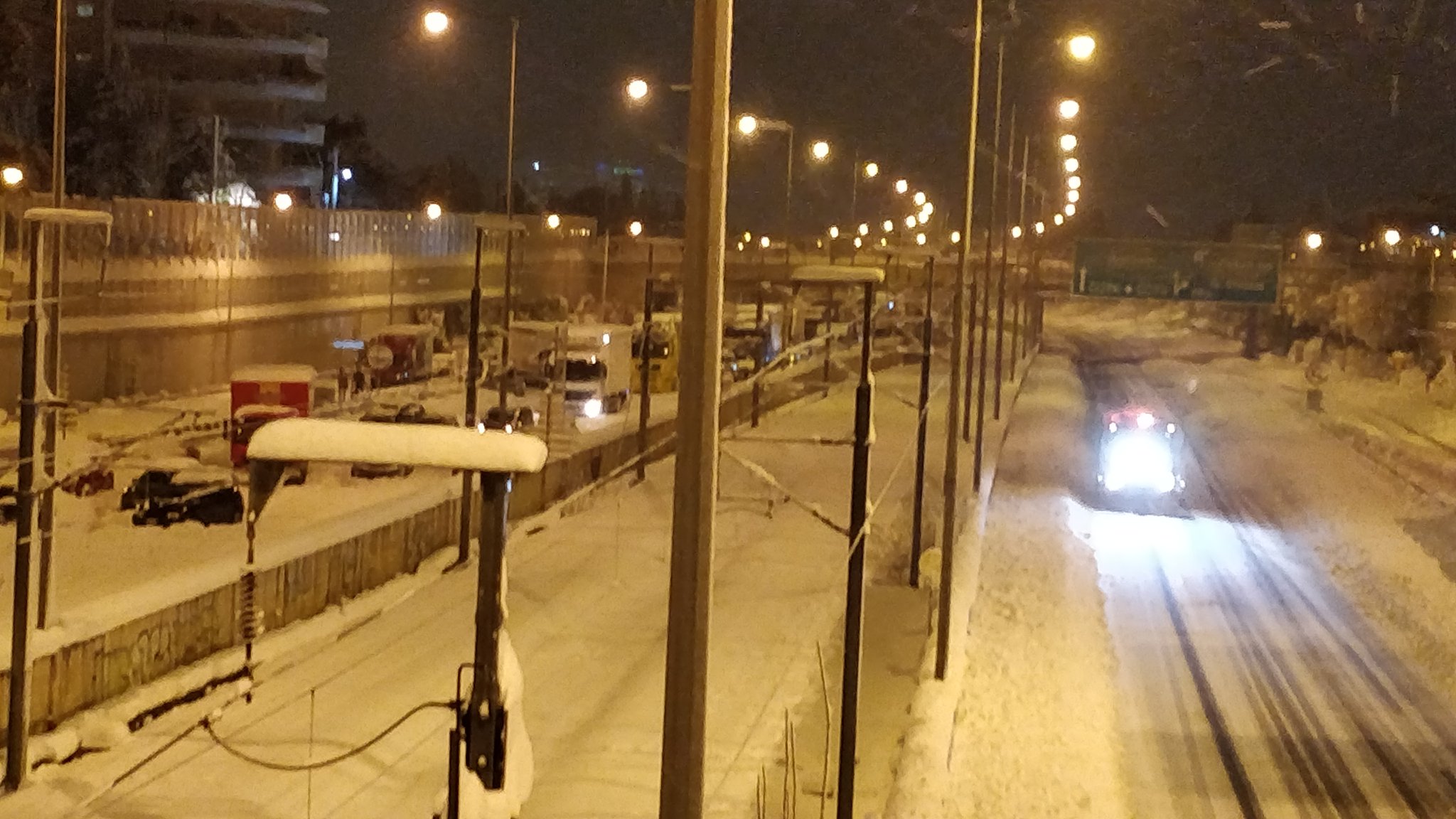 Tuesday morning, the operations manager of Attiki Odos estimated that "200 people and 100 vehicles remained stranded.
But media suggest that more or less 1,500 people were still waiting for help, even though many had abandoned their cars and that a total of 5,000 people were trapped on the highway, just a dozen km from the center of Athens.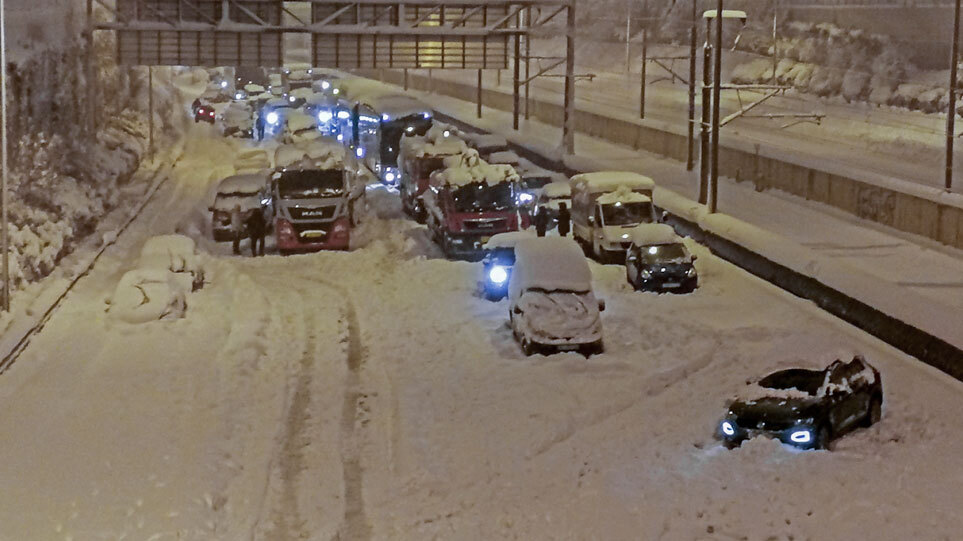 Meanwhile, the managing company appear to have accepted the Prime Minister's request to pay a compensation of 2,000 euros per stranded car.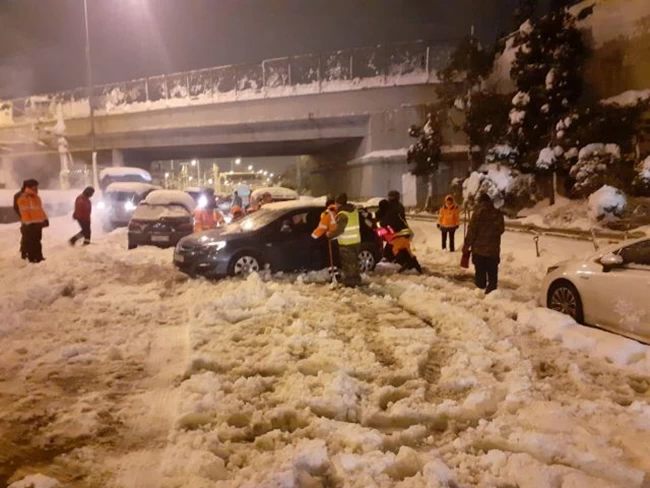 For the company that's certainly a "fair deal" if one considers the cost it would face if the affected people would file lawsuits against them.
It should be recalled that the managing company recently asked from the Greek state a total of 87 million euros as compensation for revenue losses due to the pandemic.
Speaking to media, the operations manager of the company said that "any plan we had was almost impossible to carry out with so many trucks and cars in the network". He said that trucks were banned from entering Attiki Odos at 14:00 on Monday afternoon. He added that the weather conditions were difficult to manage and unprecedented, while he admitted that "possibly we delayed."
The Greek Army distributed blankets, sandwiches, chocolates, water, cognac and meals to those stranded since 11:30 Monday morning and could not leave their cars.
An 87-year-old woman told rescuers that it was impossible for her to walk in the snow and stayed in her car under a bridge for over 24 hours, state broadcaster ERT reported.
Some of 50-60 evacuees were transported to some hotel in Kanzta where they had to sleep on the floor or on a chair as there was no official request to the hotel to provide rooms to the people.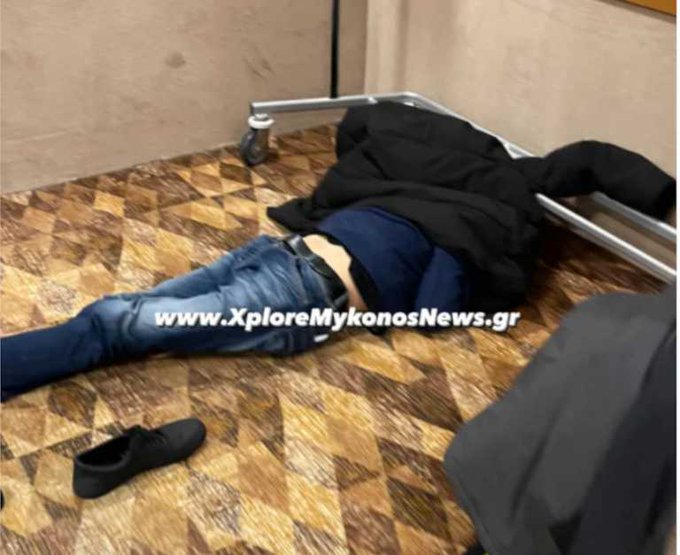 Exclusive report by XploreMykonosNews.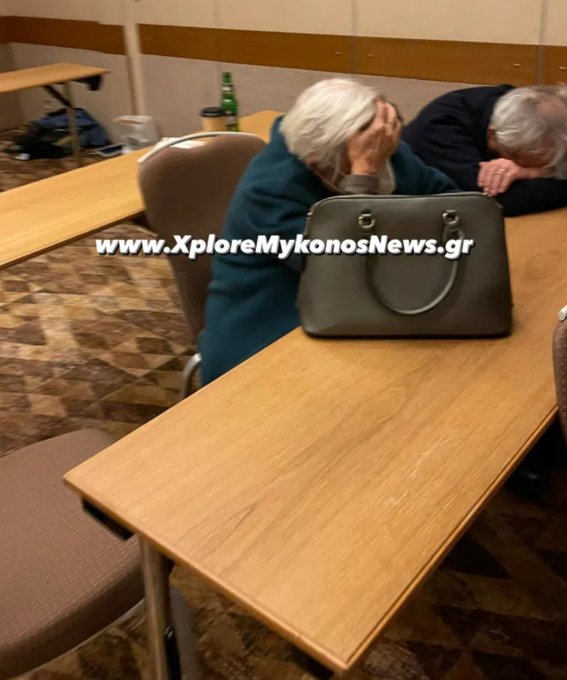 4:30 Tuesday afternoon, and motorists are still trapped on Attiki Odos, ERT reports.

As usually in Greece, one institution throws the responsibility ball to each other, the government solely blames the Attiki Odos managing company that, however, could only close the highway to traffic after consultation with the Traffic Police.
More pictures by @athenstransport, protohema