With an inflatable dinghy and a tractor rescuers managed to bring 22 citizens into safety near Heraklio on the island of Crete late on Wednesday. The people were trapped inside their cars at the flooded parking lot of a stadium in Treis Vavies when the Giofyros river burst its banks.
Exclusive rscue video via cretalive.gr
Torrential rainfalls in the north of Crete flooded houses and agricultural fields and brought rivers to overflow thus putting the lives of dozens of people at risk.
Due to rising waters of a local river in Syllamos three people were trapped inside their vehicles and were rescued by firefighters.
According to local media cretapost, also the river Drakouliaris was flooded as well with municipality teams and firefighters struggling to bring the situation under control.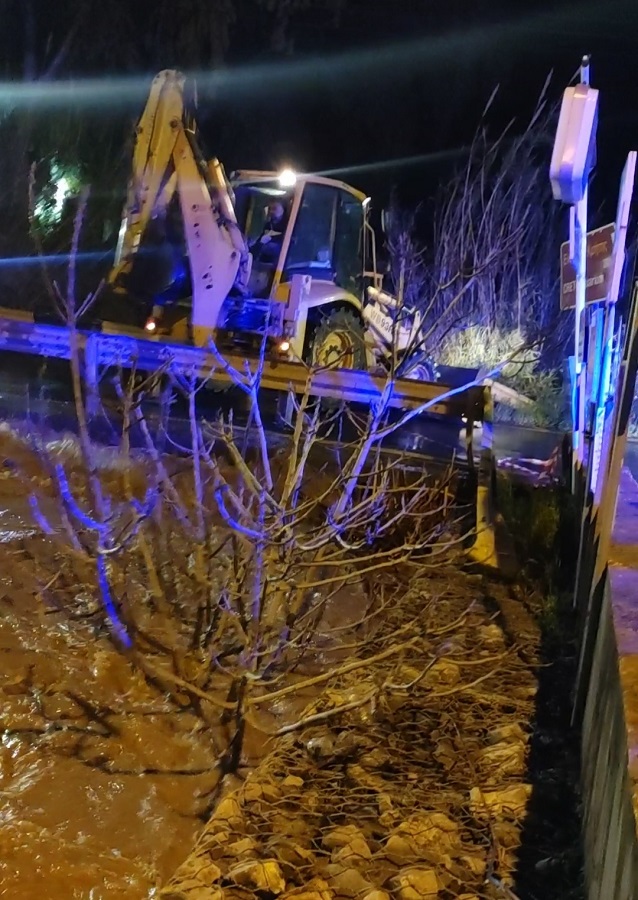 Problems occurred also in the regional units of Lassithi and Chania.
Bad weather front Bianca moved more to the south as meteorologists forecast. Friday is a day with rather fair weather across the country, however, a new barometric low is on the way to Greece again.