Cold air masses from northern Europe will move further south and will affect Greece with heavy snowfalls until the upcoming weekend. In an weather warning issued by the Greek National Meteorological Service EMY, the bad weather front named "Philip" (Filippos – Φίλιππος) said that its main features will be lower temperatures than the average seasonal ones, locally strong frost and heavy snowfalls.
Κακοκαιρία #Filippos – #Έκτακτο Δελτίο
Πολύ χαμηλές για την εποχή θερμοκρασίες, ισχυρός παγετός και κατά τόπους και κατά διαστήματα πυκνές χιονοπτώσεις
Το έκτακτο : https://t.co/mhy7aC7rY7
Ακολουθούν οι περιοχές των χιονοπτώσεων από την @EMY_HNMS pic.twitter.com/04HvIuNM4l

— Theodoros Kolydas (@KolydasT) March 8, 2022
According to the current data available, "Philip" will reach Greece as of Tuesday night, March 8,  and maintain until Sunday, March 13.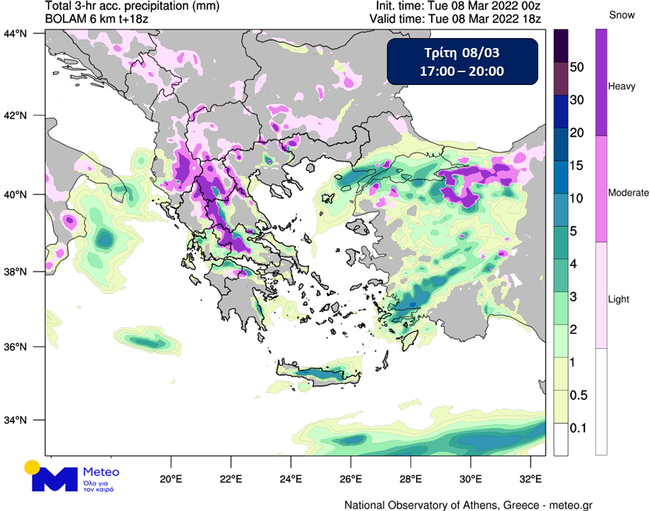 via the National Observatory of Athens and its meteo service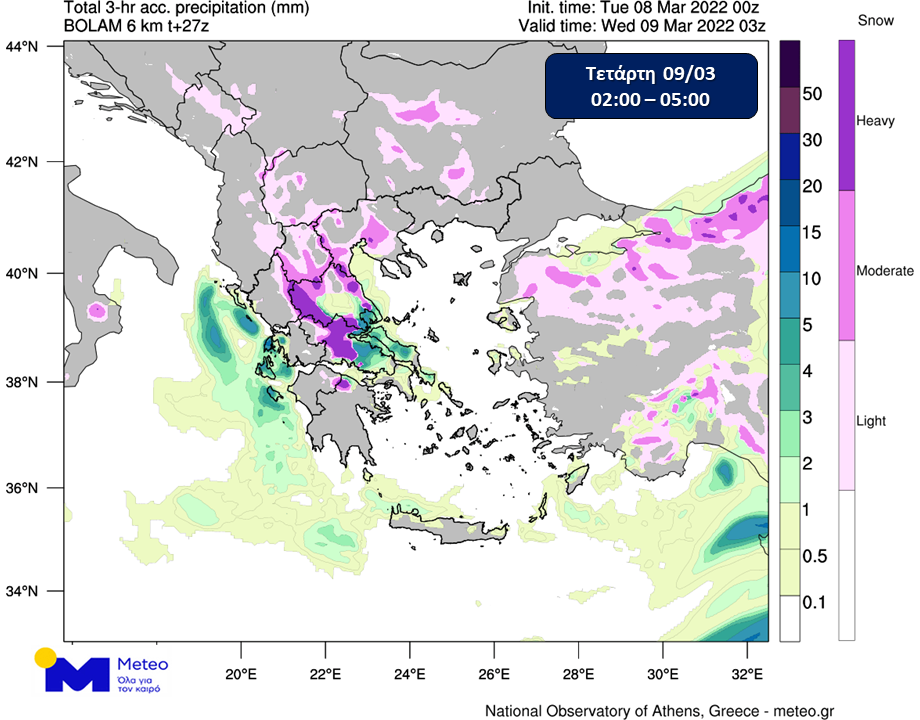 Weather Warning Analytically March 9-13
Wednesday, Mar 9
From the early morning hours of Wednesday snowfalls will occur in the mountains and semi-mountains of the mainland as well as in the lowland areas of Epirus, Macedonia and Thrace. Gradually snowfalls will extend to low altitude areas of Thessaly and central Sterea and on the mountains of Crete.
Snow will fall in the Sporades islands, Evia and the islands of the northern Aegean Sea as of the night hours.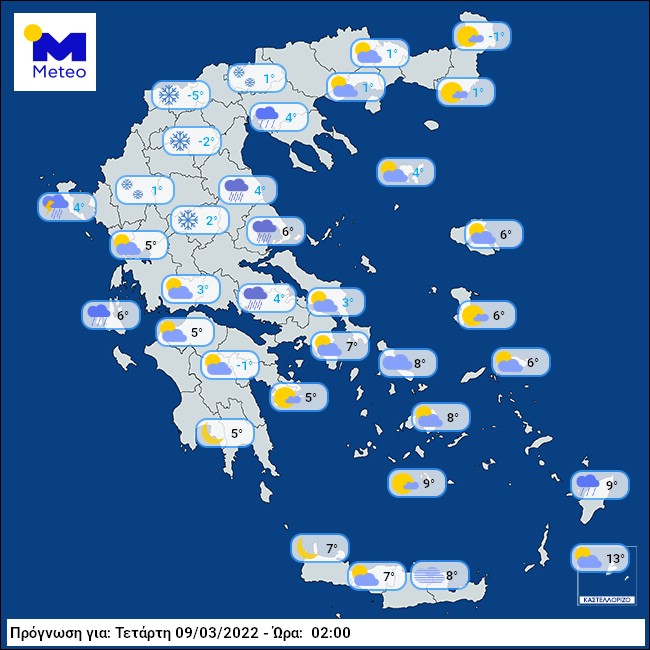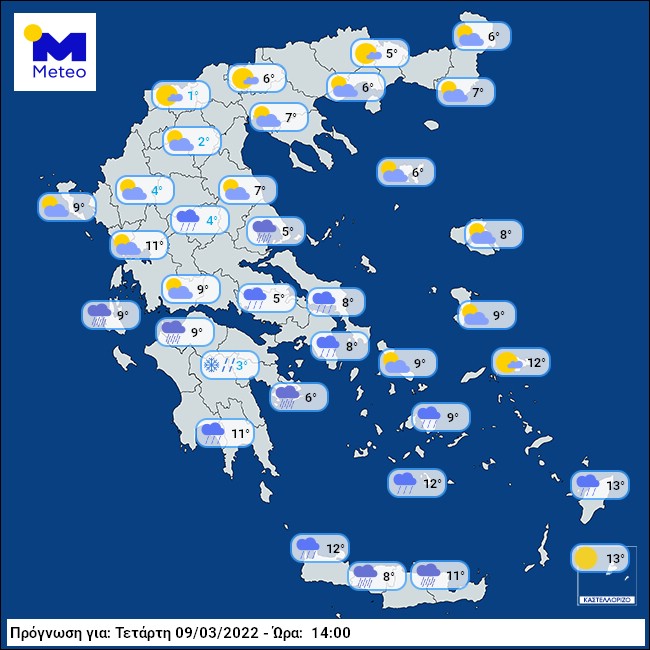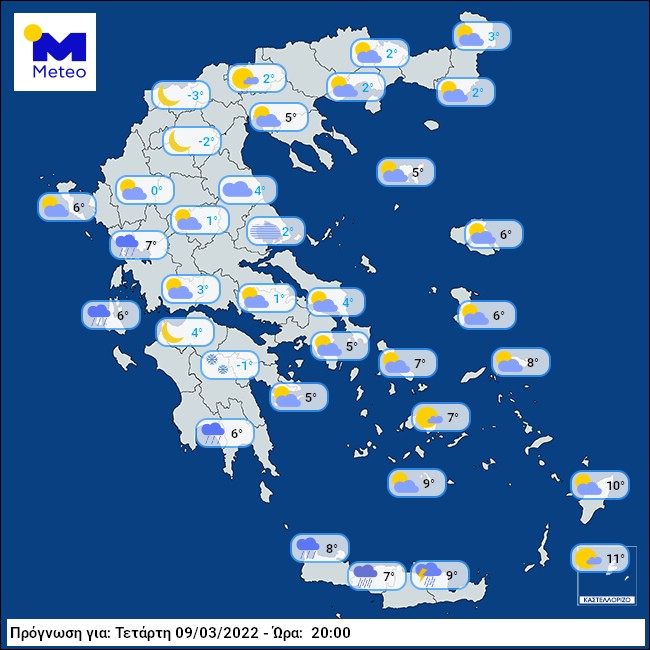 Thursday, Mar 10
Snowfalls will affect the mountains and semi-mountains areas of the mainland, the Aegean islands and
Crete, the lowland areas of Thessaly, eastern Sterea and eastern Peloponnese.
Until the afternoon the plains in central and eastern Macedonia and Thrace.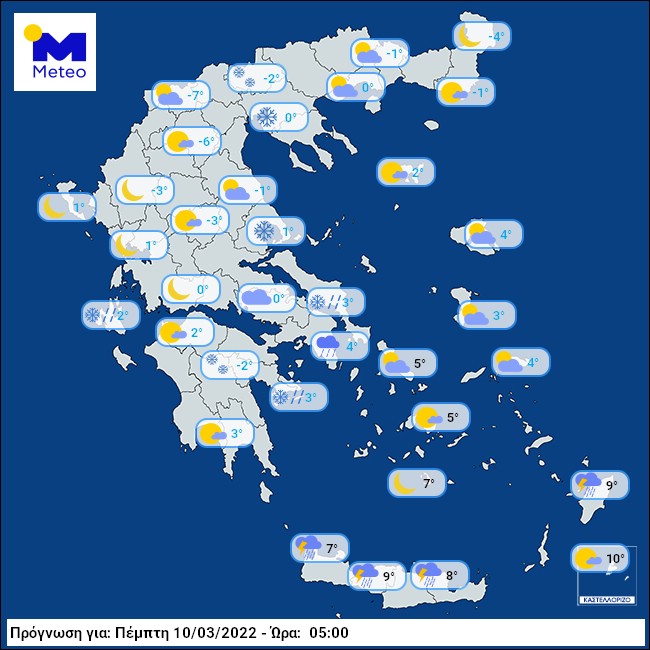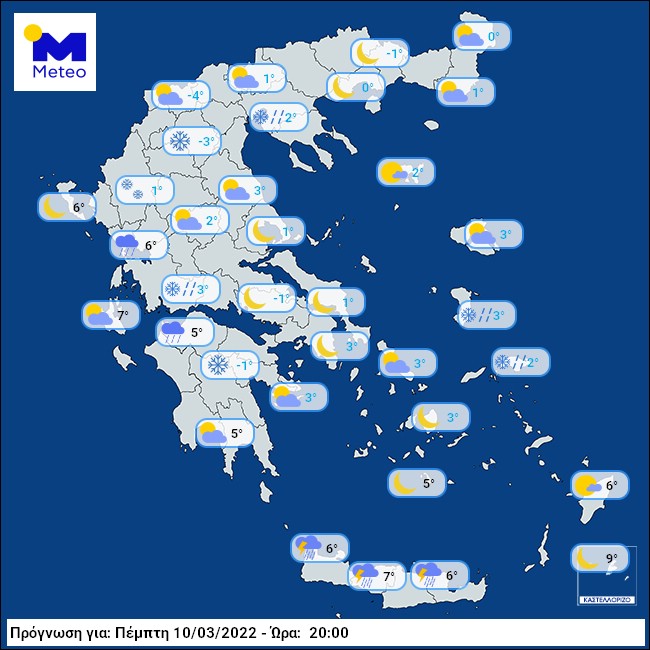 Friday-Sunday, Mar 11-13
Snowfall will continue in the mountainous – semi-mountainous areas as well as in low altitude areas on the eastern mainland, Evia, the Sporades islands, the islands of the north and eastern Aegean, the Cyclades and Crete.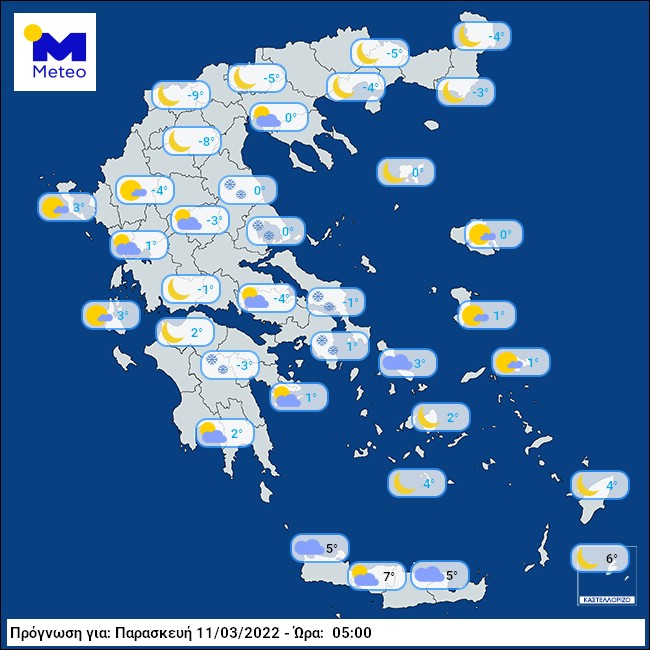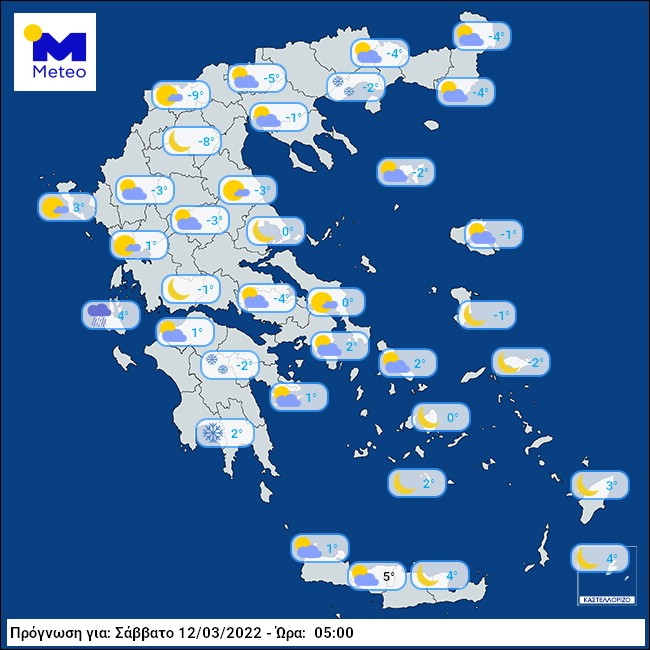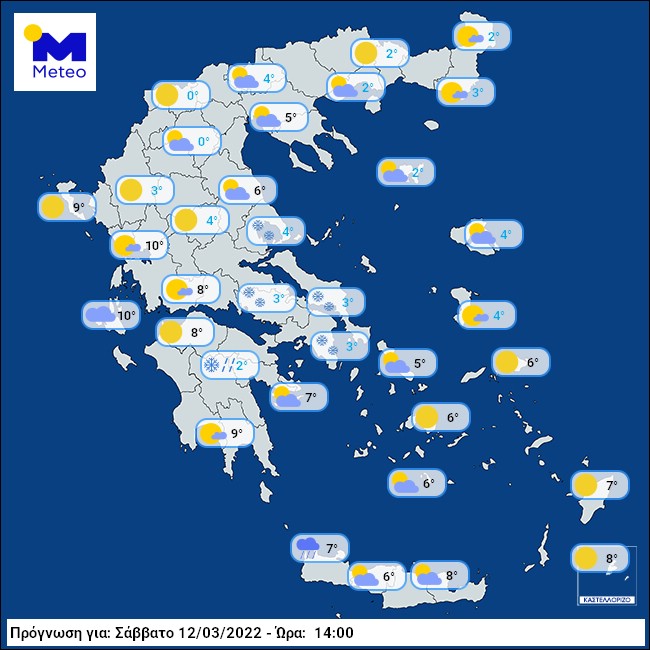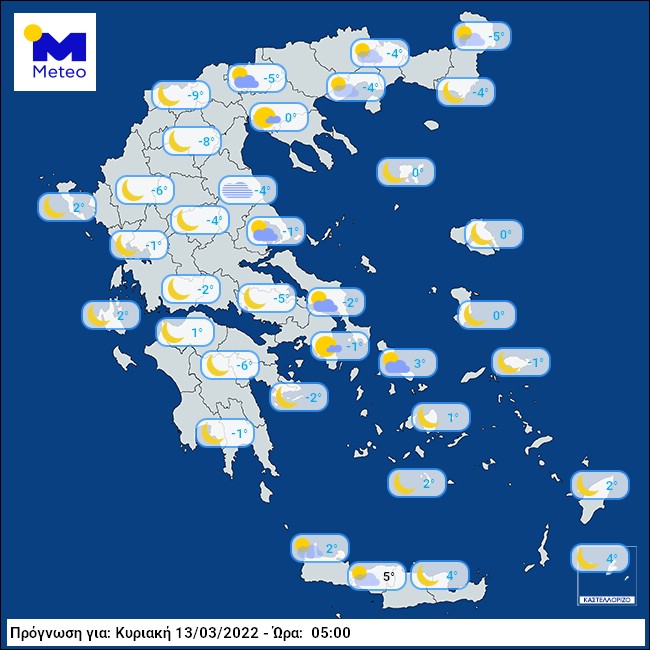 Meteorologists told media that the impact of "Philip" will be worse than the one of "Elpis" end of January.