Barometric low "Philip" stroke Greece with snow even at low altitudes and rainstorms in the south as well as temperatures much lower than the seasonal average. Many schools are closed. Trucks over 3.5 tonnes have been banned from traveling on Athens-Lamia highway if there have no snow chains.
Many schools in central and western Macedonia, Epirus and central Greece remain closed.
Katerini, western Macedonia, where the snow brought small and big trees to fall- via olympusmera.gr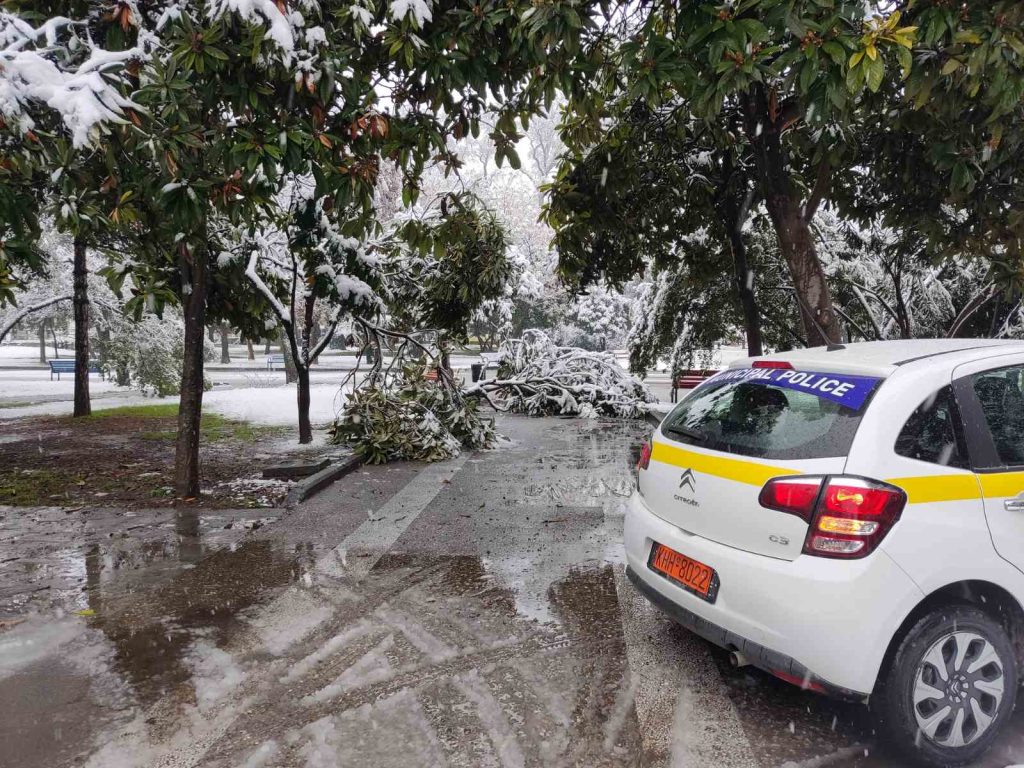 Heavy snow keeps falling in parts of northwestern and central Greece, including Volos and Mt. Pilio where motorists have been advised to have snow chains on their vehicles.
Also central Peloponnese is hit by the snow
via patrisnews.gr
Traffic measures, such as banning heavy vehicles and requiring use of snow chains, have been imposed in several regions.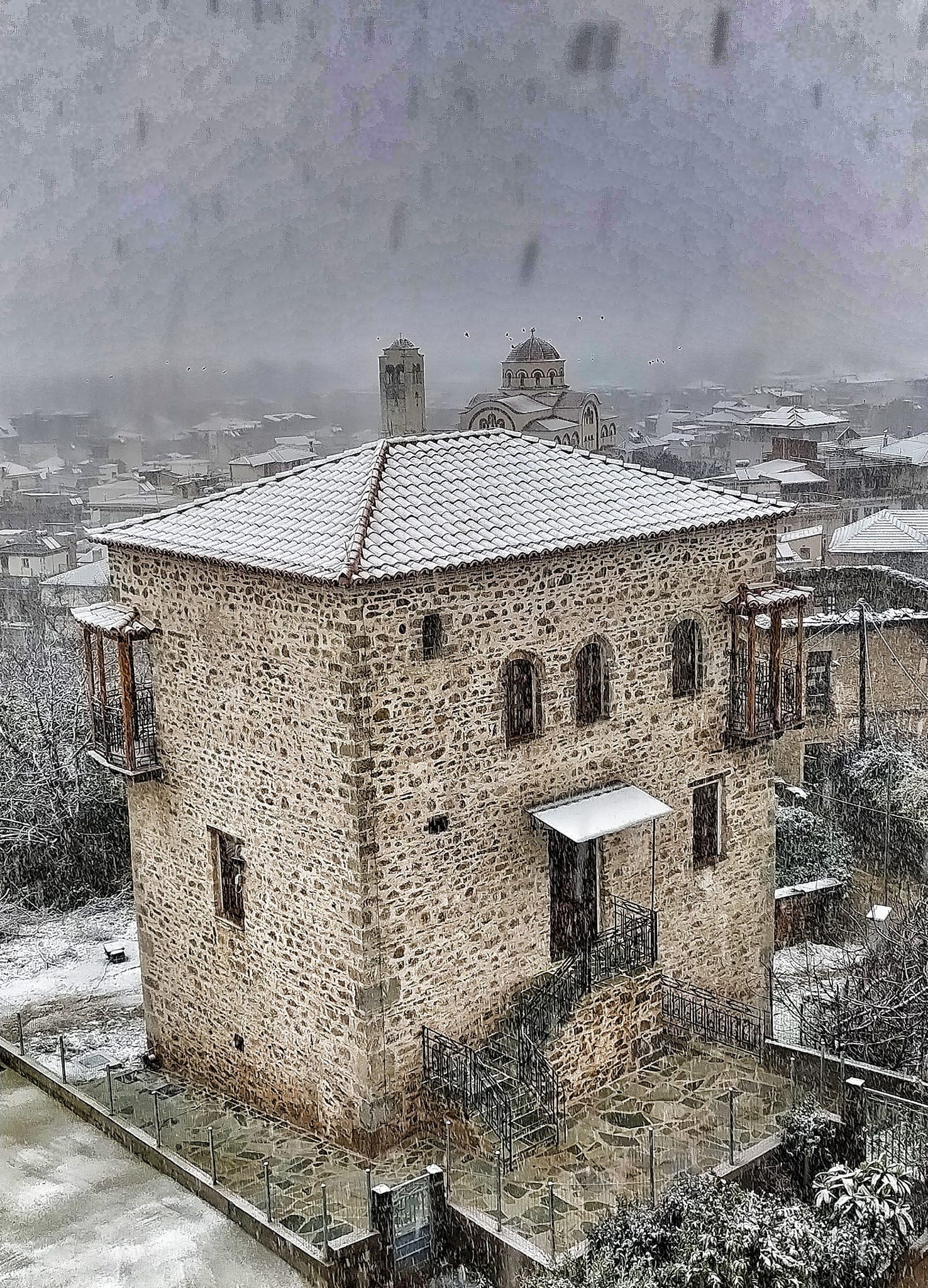 Farsala, central Greece – via onlarissa.gr
In Attica, police has banned all vehicles beyond the cable car terminal leading to Mt. Parnitha, vehicles only with snow chains beyond Kifissia, suburb of north Athens.

Trucks over 3.5 tonnes have been reportedly banned from traveling on Athens-Lamia highway, if no snow chains.

Rain-and snowfalls are reportedly forecast to gradually subside from Wednesday afternoon, while storms are expected to continue for the islands of the Aegean and Crete. Weather conditions are expected to worsen on Thursday.

According to National Meteorological Service snow weather "Philip" is forecast to remain in the country until sunday, March 13, 2022. Details of EMY's Weather Warning here in English.