An elderly man in Thessaloniki saw his home being destroyed by a fire in the early morning hours of Thursday. The man, who could not afford heating, was burning papers to warm his hands in the cold March night.
Speaking to media after the disaster, the tenant of an apartment in a three-storey building in Evosmos district described the dramatic living conditions this winter
"I put fire on kitchen paper to warm my hands. After a piece was burned, I looked around a minute later, to see everything was on fire: the floor, the bed, the mattress, everything was on fire," Mr Lazaros said.
Video shot by a neighbor in an opposite apartment via protothema
In panic the man tried to extinguished the fire with a water bucket but it was out of control. He managed to exit the burning apartment rushed to the street for help. He didn't not know who called the Fire Service, he said.
Τhe man who has also health issues added that he used to burn kitchen paper and napkins and carton boxes to get warm. the apartment has been made available by relatives so he can live free of charge, but there is no heating.
At one point, the situation was so dramatic that he put his face over the camping stove for a little warmth.
Mr Lazaros can be thankful that he is alive given the circumstances.
An elderly couple in Larissa, wasn't. A 81-year-old man and his 75-year-old woman died in their home in Koilada, Larissa, central Greece, on Wednesday. A fire broke in their one-storey home and most probably they died from the smoke.
According to local media
onlarissa
, the couple was found by their son, a small fire was extinguished before the firefighters arrived.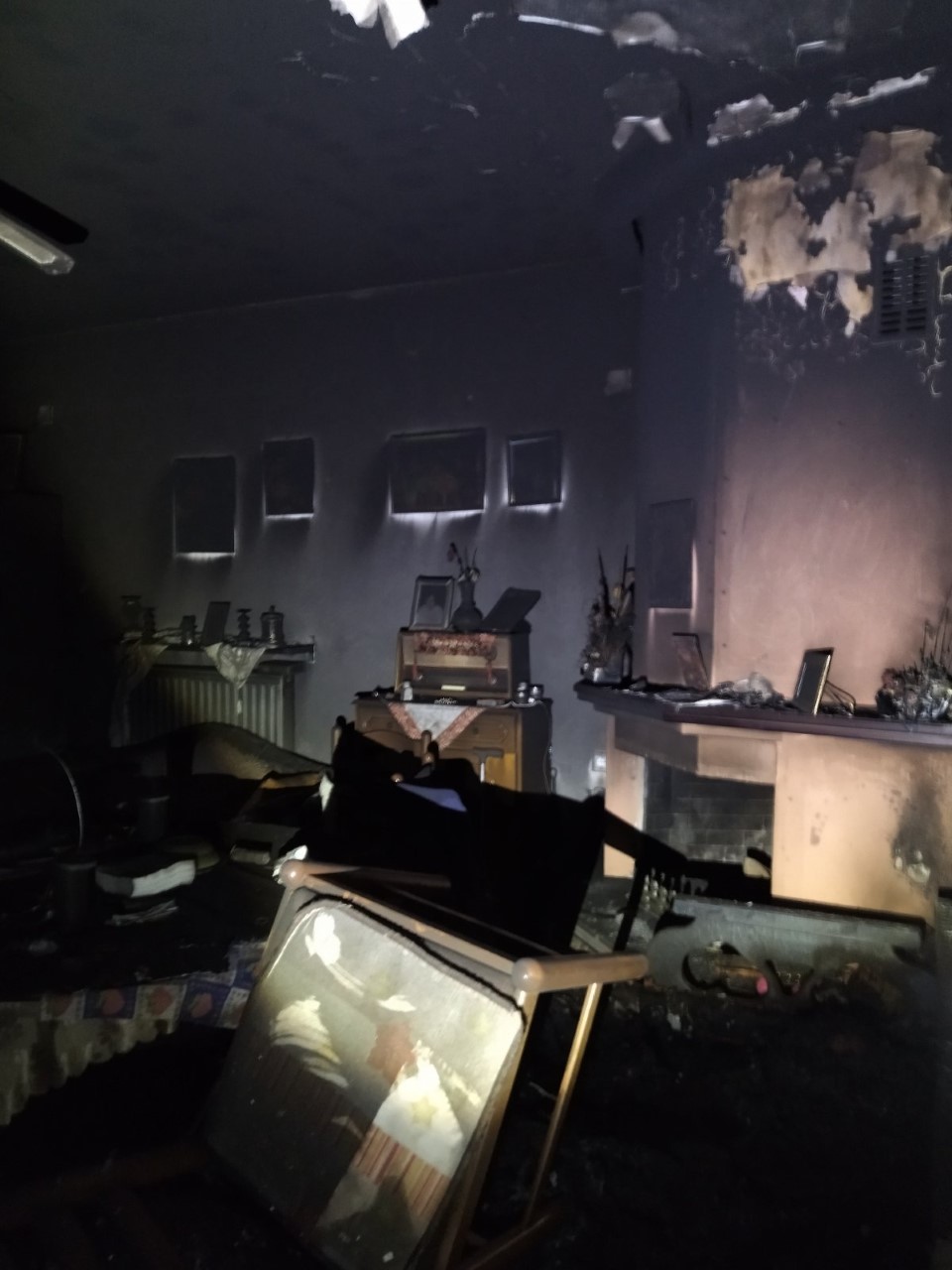 Authorities investigate whether the cause for the fire was the fireplace the couple was using for heating. A possible crime is reportedly ruled out.
A day earlier, a 85-year-old woman burned in her home in Heraklio, Crete, the 5th victim of house fires in the last few month on the island, report local media
neakriti.
The cause of the fire was most likely the stove the woman was using for heating.
More than twenty people have lost their life in home fires since the beginning of the heating season, last October/November.
Soaring energy prices, even before Russia's invention of Ukraine, forced Greeks to seek alternative – often low quality – ways to go through the cold of the winter.
The majority of the victims are
elderly people
, among them were several couples.