Over 150 firefighters with 40 water tanks have been struggling since early Monday morning to extinguish a huge forest fire that broke out in Kassandra leg of Halkidiki peninsula in northern Greece. The fire broke out in the forest area between Mola Kalyva and Skioni at 7 o' clock in the morning.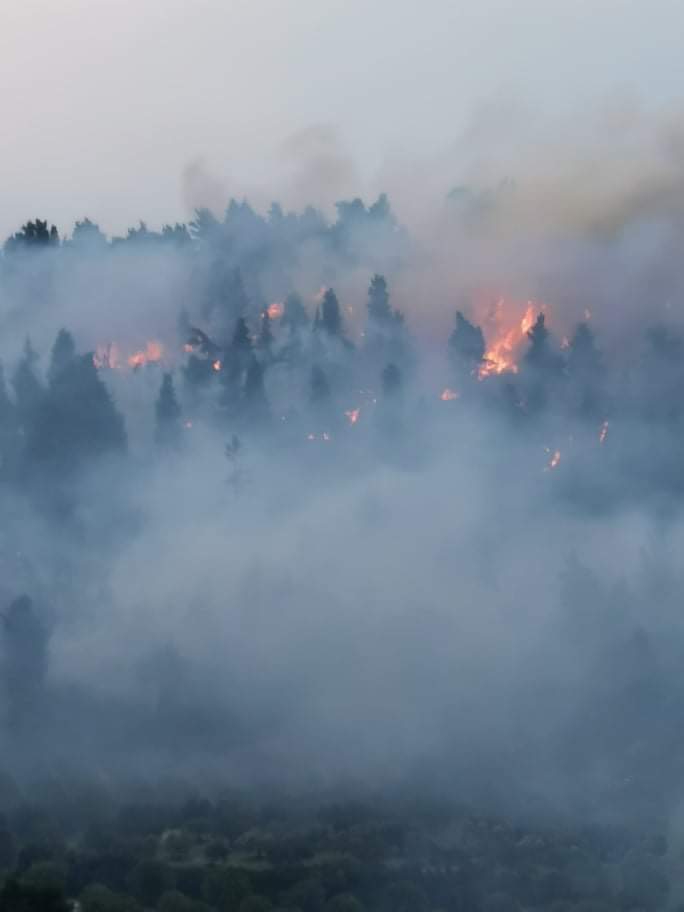 The area is not easy to be accessed. pictures via xalkidikipolitiki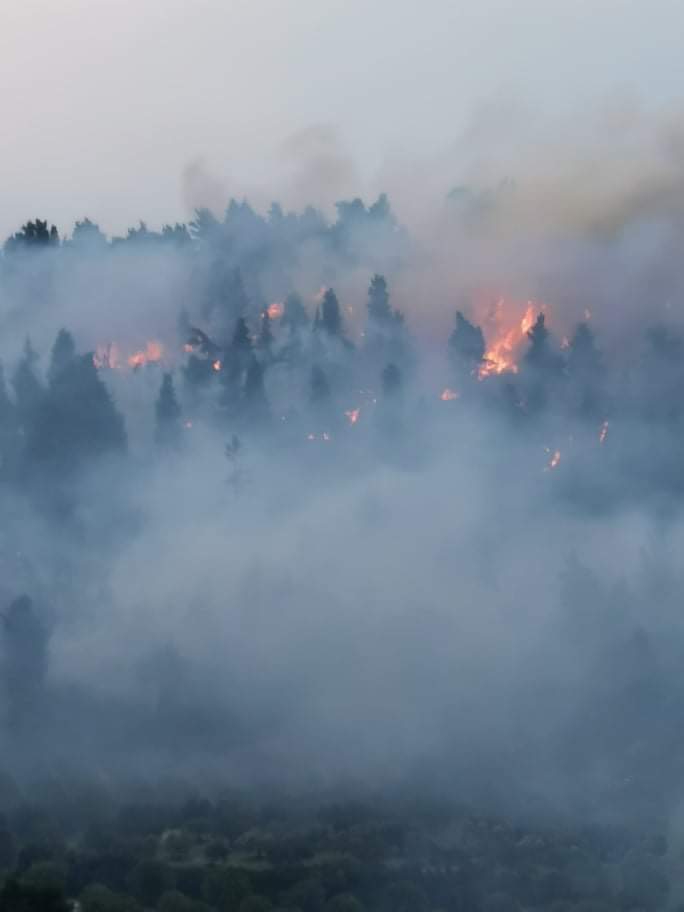 Strong winds blowing in the area with 7 to 8 Beaufort make the fire extinguish efforts very difficult and despite the fact that the whole Fire Service of Halkidiki was deployed there, additional forces from Thessaloniki were sent to assist.
Στην #πυρκαγιά σε δασική έκταση στην περιοχή Μόλα Καλύβα Χαλκιδικής επιχειρούν 150 #πυροσβέστες με 6 ομάδες πεζοπόρων τμημάτων, 40 οχήματα και 4 Α/Φ. Συνδρομή από εθελοντές πυροσβέστες και υδροφόρες ΟΤΑ.

— Πυροσβεστικό Σώμα (@pyrosvestiki) April 11, 2022
In addition, local authorities mobilized machinery to open paths and 4 Canadair fire fighting aircraft throw water from the skies, local media halkidikinews reports.
Mayor of Kassandra, Anastasia Halkia told Radio Thessaloniki that the fire broke out when somebody set fire on dry olive tree branches and left after a while, thinking that the fire was out.
Local authorities and fire fighters hope that the winds will weaken in early afternoon.
According to firefighters, there has been an increase of forest fires recently as this year and until March 20 there was still snow in the country and the pruning of trees and crops was delayed.
The majority of the forest fires in the last few weeks are due to the burning of crop residues and that's why the Fire Service calls on the citizens to be especially careful and to take all necessary measures before burning branches.
According to Fire Service over 400 forest fires broke out last week, before the anti-fire season started. Some of them were very big.