Greece's National Meteorological Service EMY issued an emergency bulletin on Saturday, warning of a temporary weather deterioration on Sunday and Monday, April 17-18, 2020.
Main features of the barometric low are heavy rainfalls and thunderstorms accompanied by hail locally and a significant temperature drop, the EMY said.
Weather Warning Analytically & areas affected – via EMY
Sunday, April 17
Heavy rainfalls and thunderstorms in:
a) from the pre-noon hours in Peloponnese, central and eastern Sterea (including Attica at noon and in the afternoon), Evia, Thessaly and the Sporades
b) from noon: Macedonia and Thrace
c) from the evening: islands of the northern and eastern Aegean Sea.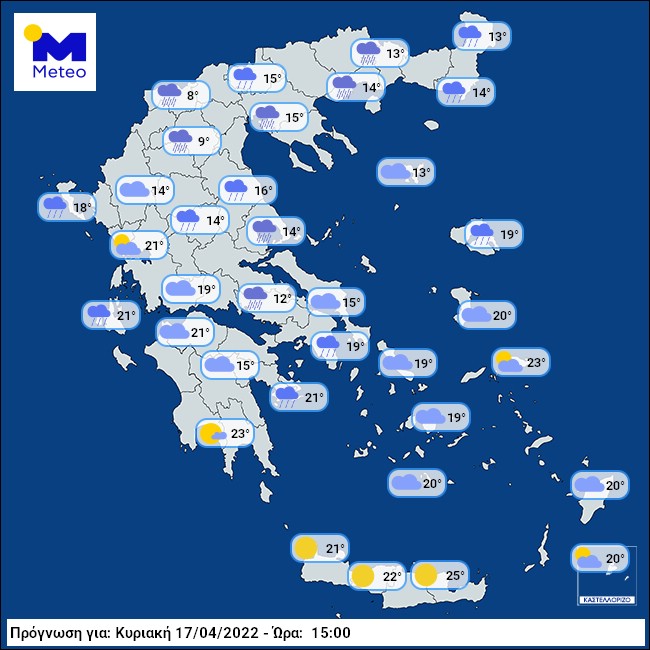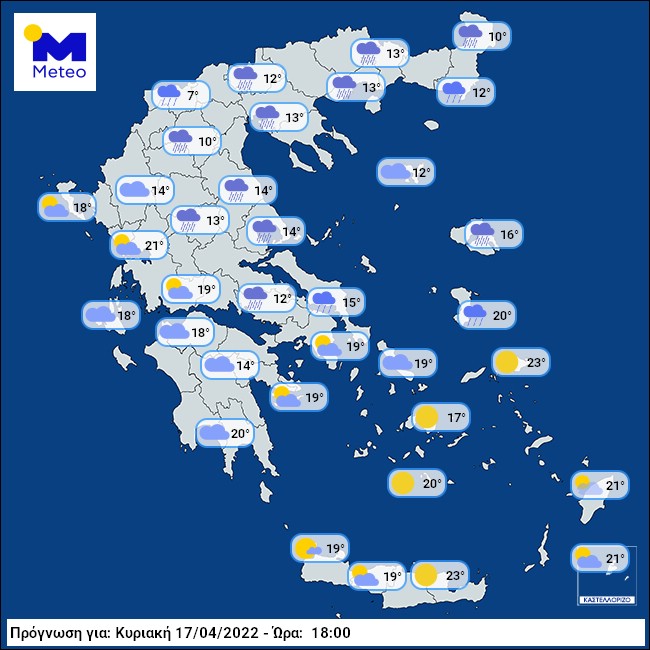 Monday, April 18
Heavy rains and thunderstorms in:
a) from the morning until the afternoon: Ionian islands (except Corfu)
b) until the morning hours: central and eastern Sterea, Thessaly, Evia, the Sporades, Macedonia
c) until noon: Thrace, islands of the north and eastern Aegean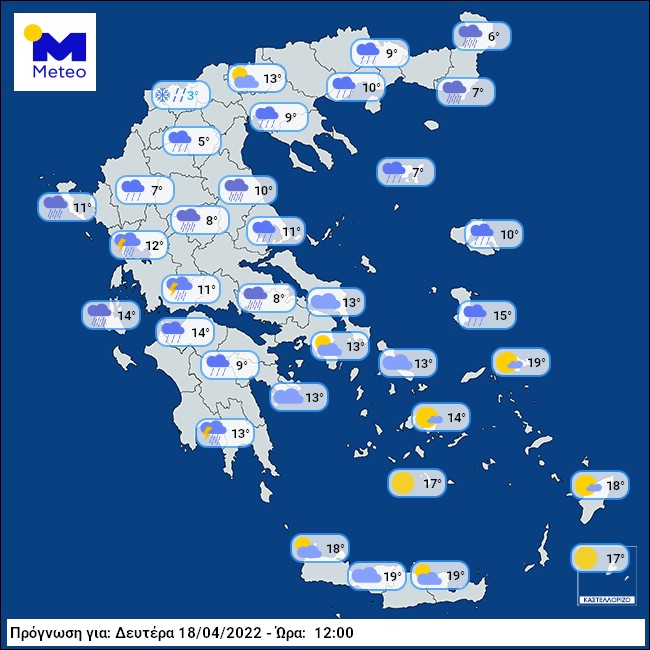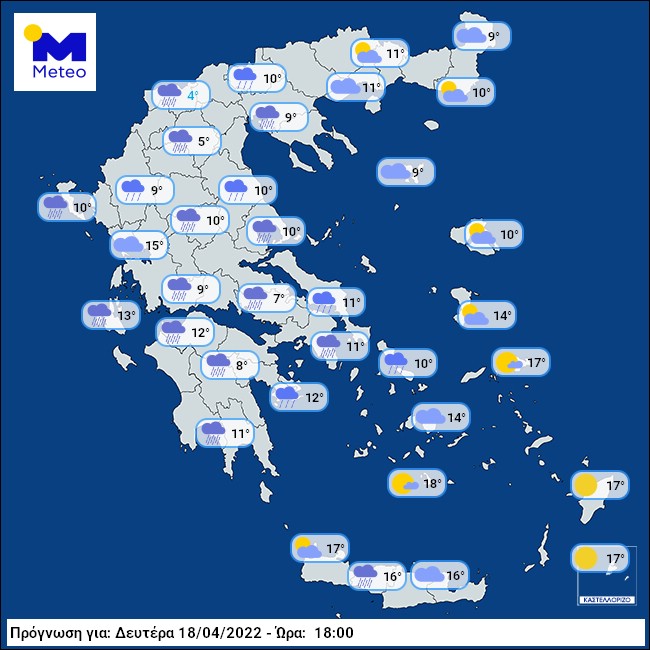 According to the meteo service of the National Observatory of Athens, the rainfall incident is described as on Category Risk 2 on the Regional Precipitation Index,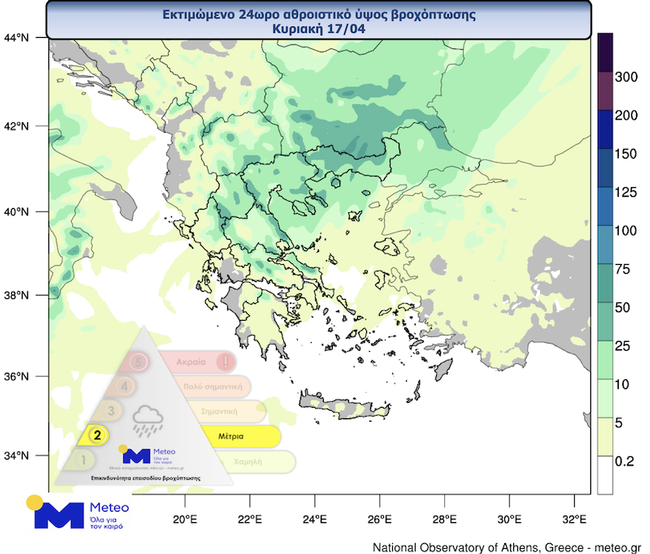 Temperature will drop significantly by 8 to 10 degrees Celsius in the Central and North of Greece.
Wind will be blowing in the Ionian and the  Aegean Sea with intensity of 6-7 Beaufort and locally up to 8 B in the south Aegean.
Attention is also due to the heavy cloud of Sahara Dust coming from North Africa. More dust and snow details on KTG here.
Yet another #SaharanDust storm is approaching the Mediterranean Basin

According to forecasts by @CopernicusECMWF, the dust is travelling towards southern #Italy, #Greece, #Turkey and #Cyprus

⬇️CAMS aerosol forecasts (visualised in @Windycom) for the period 15 – 18 April pic.twitter.com/vsOCWx8Gkn

— Copernicus EU (@CopernicusEU) April 15, 2022
The weather is expected to improve as of Tuesday, April 19 and everybody in Greece is waiting for fair weather over the Easter holidays, April 22-25.