The big fire in a plastic factory in Aspropyrgos, West Attica, that released large quantities of toxic smoke has been largerly contained, however, the blaze keeps burning plastic material in the warehouses on Tuesday morning.
The blaze started on Monday night and spread across an area of roughly 4,000 square meters, across the business' forecourt and warehouses, the Fire Service has said.
The deputy regional governor told ERT TV they believed that that the fire in the factory producing plastic pipes may have been sparked by lighting during Monday night's storm, media report.
An emergency signal was sent to all cell phones in the broader vicinity of the fire by the Civil Protection Ministry around 11 o' clock on Monday night, warning citizens to avoid exposure to the toxic smoke and not venture outdoors unless necessary.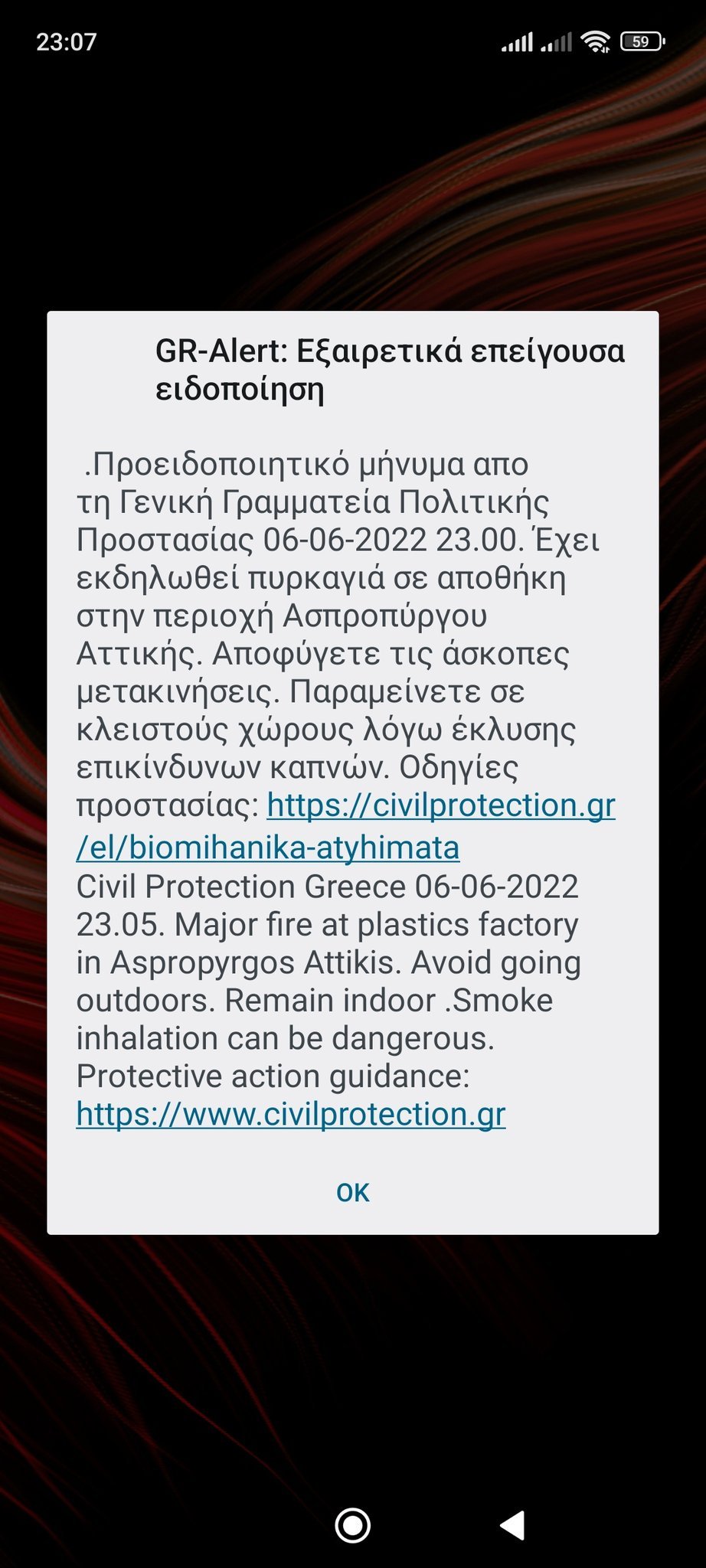 Tuesday morning, the Regional Government of Attica was collecting atmospheric data from across the Greek capital to assess the impact on air quality.
Apparently the data were not alarming as the schools operated as normal in Aspropyrgos and the broader area.
Over 70 firefighters with 21 fire trucks, 2 ground teams and volunteers operated on Monday night. Large forces are still in the area.
KTG will update with the results of the atmospheric measurements, once they are released.