Greece's Civil Protection has warned of "very high risk of fires" for Monday, July 18, 2022.  Regions at very high risk are  mostly in Central and South Greece, while others are at "high risk."
The warning for Monday follows two others over the weekend that did not hinder 51 fires to breakout on Sunday and over 70 on Saturday.
The fire in south Rethymnon burned down over 15,000 acres in just 24 hours, destroying grass- and agricultural land, olive groves, bee hives, sheep and goats and wildlife.
According to Fire Service, one suspect has been arrested for arson out of negligence for the fire that broke out in Kallithea, Achaia, on Saturday afternoon.
Δελτίο Τύπου σχετικά με τη #σύλληψη ενός άνδρα στην #Αχαΐα, θα βρείτε:
📎 https://t.co/ghRmNPLsH9 pic.twitter.com/eTmZ3e4Mv7

— Πυροσβεστικό Σώμα (@pyrosvestiki) July 17, 2022
The fire was contained Sunday noon.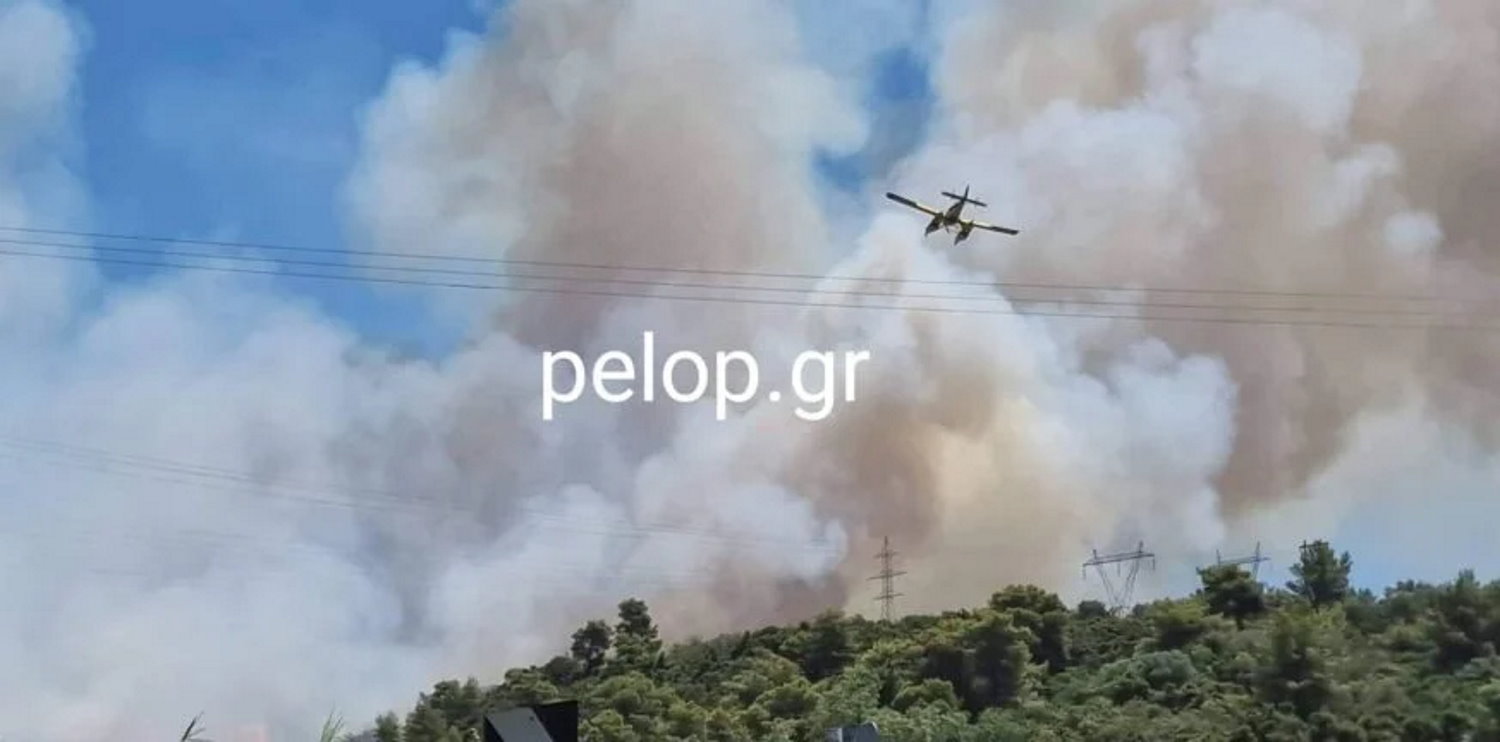 Fire Risk July 18, 2022
According to the warning for July 18, several regional units of Greece are at "very high risk" Level 4 (marked Orange), while several others are at "high risk" Level 3(marked Yellow on the map below).
Areas at Very High Risk
Attica
Kytheraa
areas in Corinth, Viotia, Lakonia
Evia
Argolida
Crete
Lesvos, Samos, Ikaria, Chios
Χάρτης Πρόβλεψης Κινδύνου🔥για αύριο 18/7

🟠 Πολύ υψηλός κίνδυνος 4⃣ σε

📍#Αττική & #Κύθηρα κεντρική & νότια #Εύβοια #Αργολίδα #Κρήτη #Λέσβο #Σάμο #Ικαρία #Χίο & #Ψαρά

📍περιοχές #Βοιωτία #Κορινθία #Λακωνία

🟡 Υψηλός κίνδυνος 3⃣ σε πολλές περιοχές

ℹ️ https://t.co/UcUk400yPY pic.twitter.com/NsS5O3h94h

— Civil Protection GR (@GSCP_GR) July 17, 2022
At an extraordinary briefing on Sunday, the spokesman of the Fire Service, Giannis Artopios, said that increase patrols will be conducted by fire brigades, police and armed forces in the areas of "very high fire risk" Attica, Kythera, Evia, Argolida, Crete, Lesvos, Samos, Ikaria and Chios.
Civil Protection Advise
The Secretariat of the Civil Protection calls on citizens to avoid any open-air activities that can cause a fire by negligence, such as burning dry grass and branches, using machines that create sparks – such as circular saws, welding devices – using outdoor grills, smoking bees, and throwing lit cigarettes.
GETTING PREPARED
If you are in the countryside
Don't burn litter or dry vegetation and small branches (twigs) during the summer.
Don't use open-air barbecues in forests or places close to dry vegetation during the summer.
Avoid open-air activities that may cause fire (i.e. torch weld, wheel or other instruments that create sparks).
Never throw lit cigarettes in open-air places.
Don't leave rubbish in the forest. There is danger of ignition.
Respect the signs prohibiting access in periods of high risk.
If case, one spots a wild- or forest-fire, citizens should call <199> 24/7/365 free of charge.
If you notice fire
Call IMMEDIATELY the Fire Service call center (199) and give clear information about:
– the location and the exact point where you are,
– the location, the exact point and the direction of  fire,
– the kind of vegetation that is burning.
More details on what to do in case of fires issued by the Civil protection here in English.
Each and every summer, wild- and forest fires in Greece burn down thousands of acres of forest and agricultural land, kill a high number of animals and wildlife and put people's lives at risk.