All fire fronts in Aghios Vassilios municipality in south Rethymno that broke out on Monday afternoon are currently under control, the Fire Brigade said on Tuesday. It is unclear whether the fires on Monday were rekindled fires of Friday and Saturday or new fires. Local authorities claim "arson"pointing out fires in news areas.

The fires broke out in Sahtouria and Krya Vrysi and the fire fronts moved towards Agia Galini, Agios Georgios and Agios Pavlos, infacts affecting the same areas as over the weekend.
Two villages were evacuated on Monday evening.
Pictures by SOS-Messaras via rethemnos.gr
Fire Service investigators are collecting witnesses' testimonies and evidence on the causes of the fires and they have closely checking two suspects.
According to cretalive.gr, one of the suspects is a beekeepers who may have caused the fire due to negligence and a driver of a heavy truck.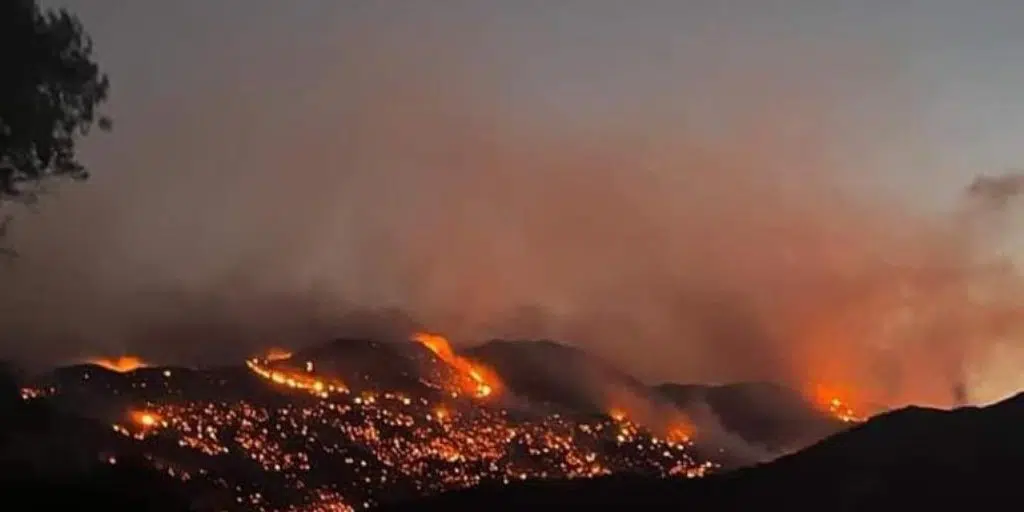 Rethymno fire Friday night –more details here on KTG
Mayor of Agios Vassileios  Giannis Tatarakis, however,  speaks of "organized arson plan" and makes clear that "no permission will be given for any construction in the burned down areas."
A broken bottle was reportedly found in the area where the fire in Orne broke out on Friday.
There are currently powerful winds blowing with intensity up to 10 Beaufort.
Twenty five fire engines and 110 fire fighters were in the area throughout the night from Monday to Tuesday battling the blaze while no residences or other installations were threatened.  
The fires in Agios Vassilleios Municipality have destroyed thousands of acres of grass- and agricultural land, bee-hives and olive groves, and farming animals and wildlife.
Six villages in the municipality have been declared into "state of emergency" on Tuesday morning so that residents can claim compensation of the losses.
Firefighters and volunteers remain on highest alert as the Rethymno regional unit is marked as "Level 4" on Civil Protection fire risk on Tuesday and Wednesday, July 19-20, 2022.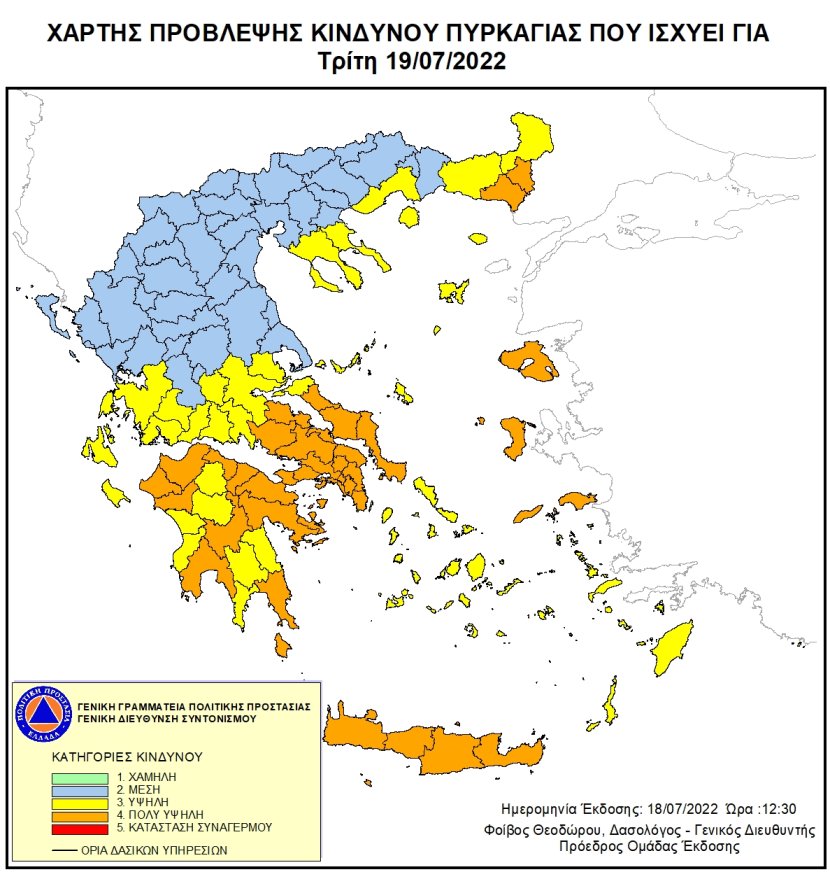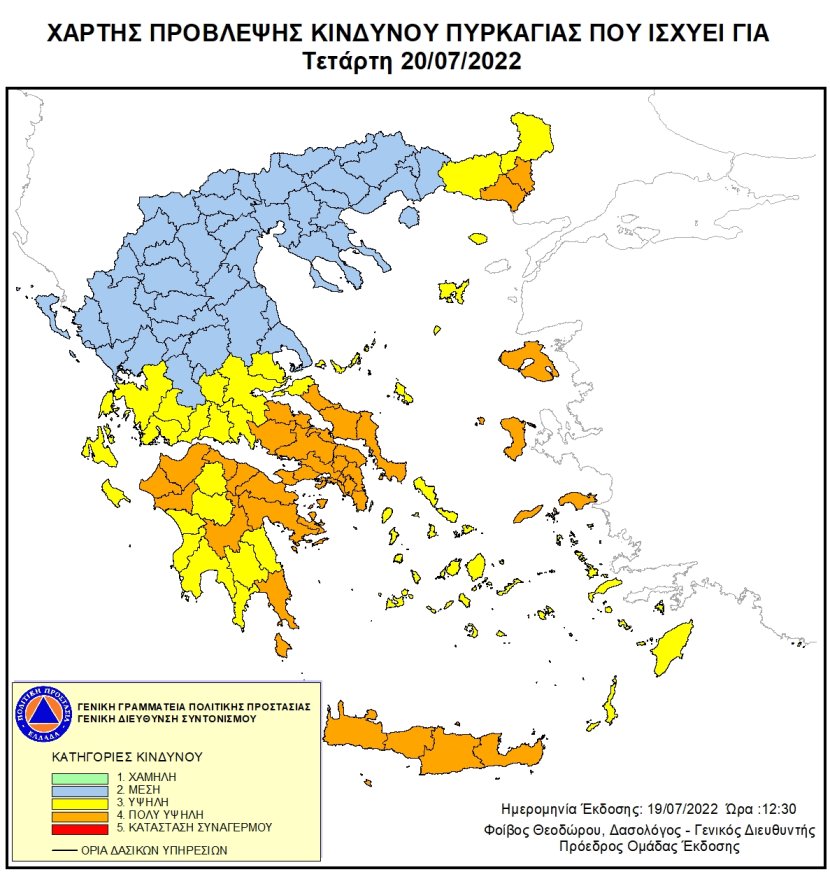 73 forest and wildfires broke out in the 24 hours from Sunday to Monday, the Fire Service has said.