An elderly man committed suicide in east Athens in the early morning hours of Wednesday, when he saw his house engulfed in flames. His body was found by police officers in the morning.
The 84-year-old man had ended his life with a gun and his body was found in a lake of blood.
His house located in Dioni settlement between Pallini and Anthousa had burned down already three times in previous fires in east Athens, media reported.
Mt Penteli has been reportedly burned 13 times since 1981.
The man has used a revolver to take his life.
Police officers operating in the area found the body.
In a briefing, the Fire Service said it is strongly estimated that the man committed suicide, adding that an investigation of the case is under way.
The big blaze that started in Daou at the foothill of Penteli Mountain late Tuesday afternoon is still raging on Wednesday morning.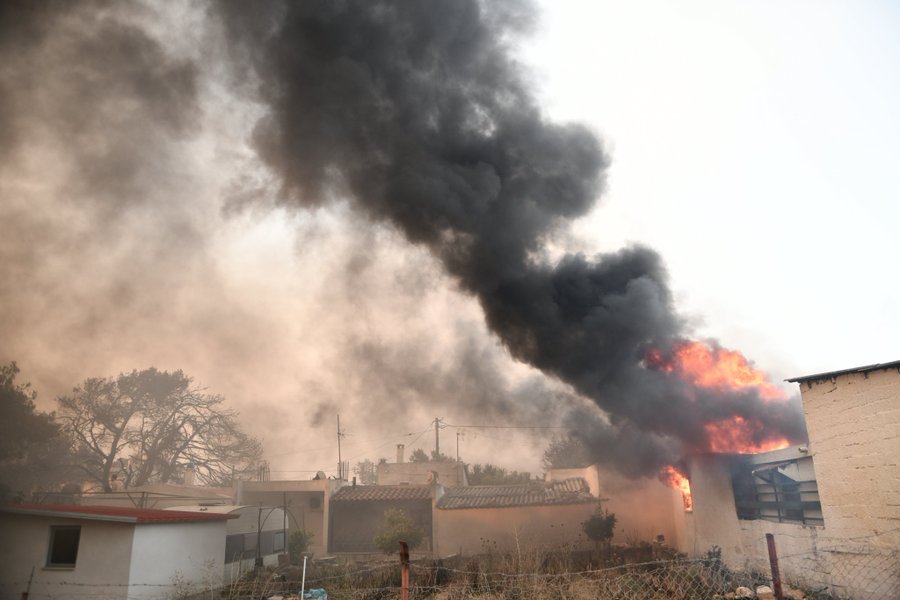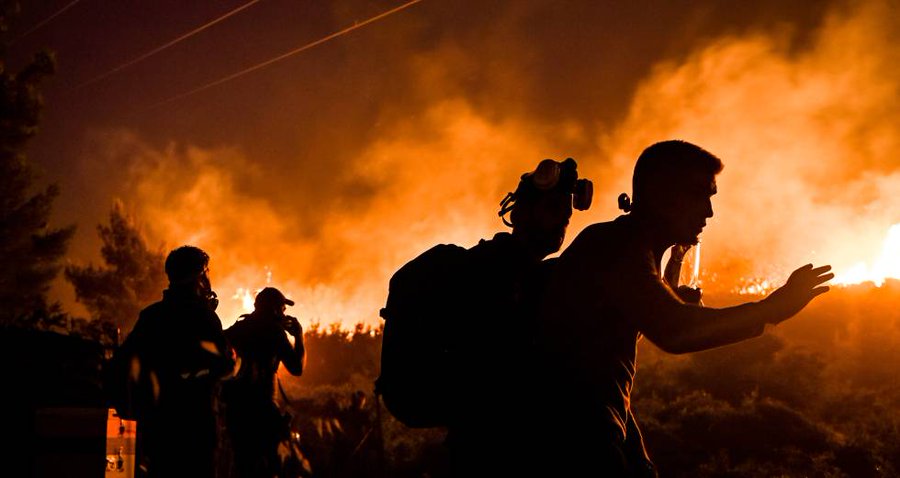 Over 600 people have been evacuated and some of them received the emergency message from <112> to leave their homes at 2 o' clock in the morning.
Residents of Penteli, Drafi, Anthousa, Pallini, Dioni, Geraka and Dasamari spent a horrible night, as strong winds were spreading the fire front quickly.
Houses have been burned down in Palaia Penteli, Drafi, Gerakas, Anthousa and Panorama Pallini.
485 firefighters, 28 teams on foot and 120 fire engines are currently operating in the fire area that extends to some 15 kilometers.
Stormy winds blowing with intensity 6 to 7 Beaufort make the work of extinguishing especially difficult. With the first light of day, aerial means joined the operation.