An earthquake occurred in Thiva on Saturday morning and it was strongly felt also in Athens, some 60 km away, due to its low focal depth.
The earthquake hit with a magnitude of 3.9 to 4.2 on the Richter scale at 11:27 a.m.
Its epicenter was located 8 km south of Ypatos, close to Thiva in the regional unit of Viotia and its focal depth just 5 km.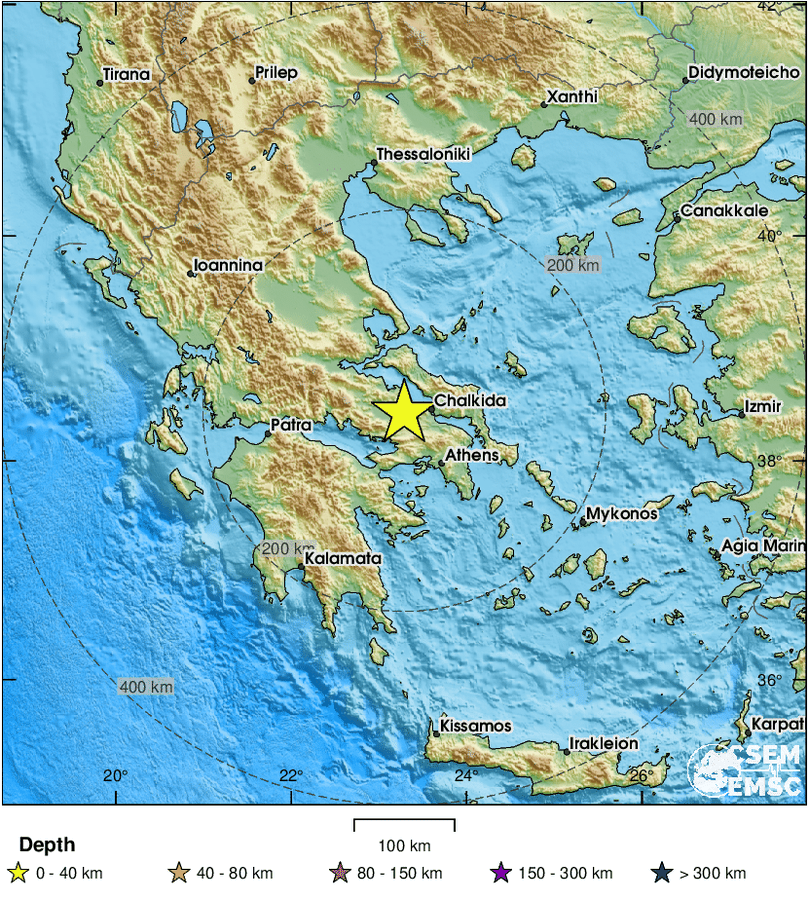 According to preliminary data by the Geodynamic Institute of the National Observatory of Athens, its magnitude was 3.9R, however, other seismological institutes such as the Mediterranean Institute gave its power as 4.1R. and its focal depth as 2km.
According το other instituteσ its magnitude was 4.2-4.4R.
The tremor was felt in several suburbs of capital Athens and in broader Attica.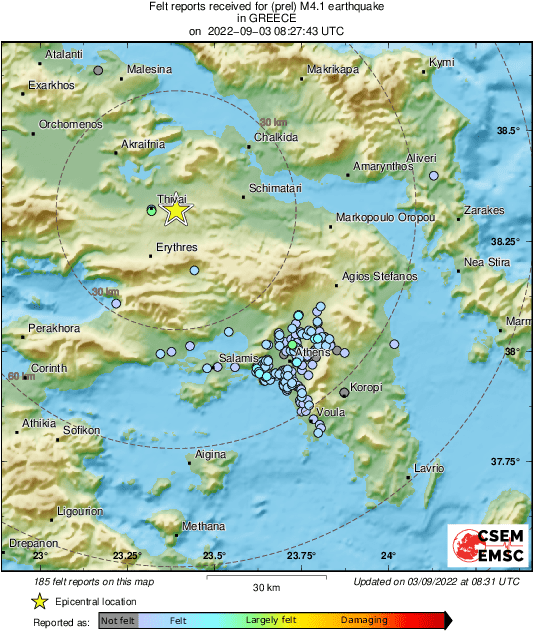 No injuries or material damages have been recorded, so far.
Speaking to media, head of the Greek Earthquake Planning and Prevention, Efthimios Lekkas, said that the earthquake is not a cause of concern, despite the fact that the area is earthquake-genis.
Seismologists are closely monitoring the phenomenon.
Several earthquakes with magnitude over 4R have been recorded in Greece in the last couple of days, with one of them being the double earthquake off the island of Samos in the East.
Early Saturday morning, short after 7 .a.m., a quake of 5.2R occurred 30km south of Zakros, Crete. Its epicenter was 30km off shore, in the sea area.
Lekkas said that no damages have been recorded.
Also on Saturday morning, a tremor of 3.8R occured in Tyrnavos, central Greece, and shook also the nearby city of Larisa.