Fair weather conditions, weakened winds in the seas and a gradual temperature rising is forecast in the upcoming days, reaching its peak on Friday and Saturday, September 17-18, with up to 38-39 degrees Celsius locally.
According to latest data of the meteo service of the National Observatory of Athens, reason for the "late Greek summer"  is the prevalence of high pressure fields and warm gas masses in the Central and Eastern Mediterranean Sea.
A significant gradual temperature increase starts on Wednesday, Sept 14, and will peak on Saturday, Sept 17, when temperature will exceed 38 degrees Celsius in some regions.
Video: Weather – Temperature Forecast
South-west winds in the seas will not exceed 4-5 Beaufort.
Temperatures are expected to range in Western Macedonia from 12 to 33 degrees Celsius, in the rest of Macedonia and Thrace from 14 to 34, in Thessaly from 16 to 36, in Epirus from 13 to 31, in Sterea from 15 to 35, in the Peloponnese from 14 to 33, in the Ionian Islands from 15 to 30, in the Northern Aegean Islands from 14 to 32, in the Eastern Aegean Islands from 16 to 34, in the Cyclades from 14 to 30, in the Dodecanese from 19 to 30 and in Crete from 13 to 32 degrees Celsius.
Temperature will start decreasing from Sunday, Sept 18.
Temperature Forecast Sept 15-18, 2022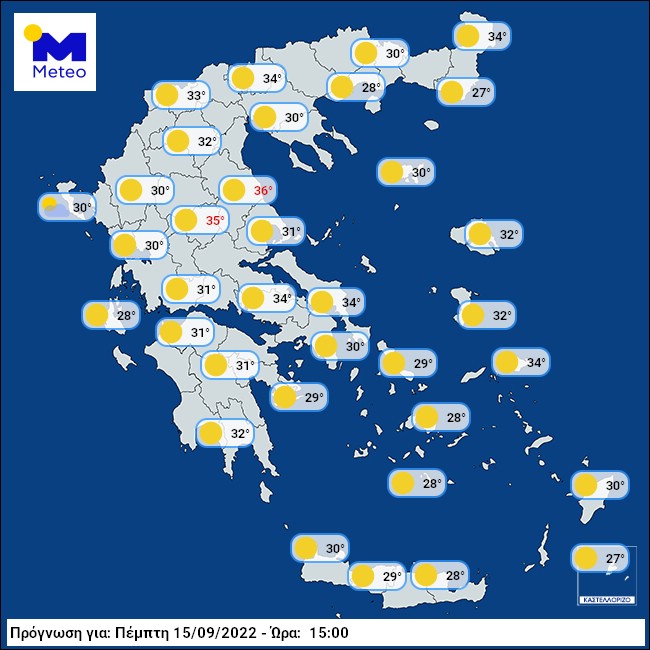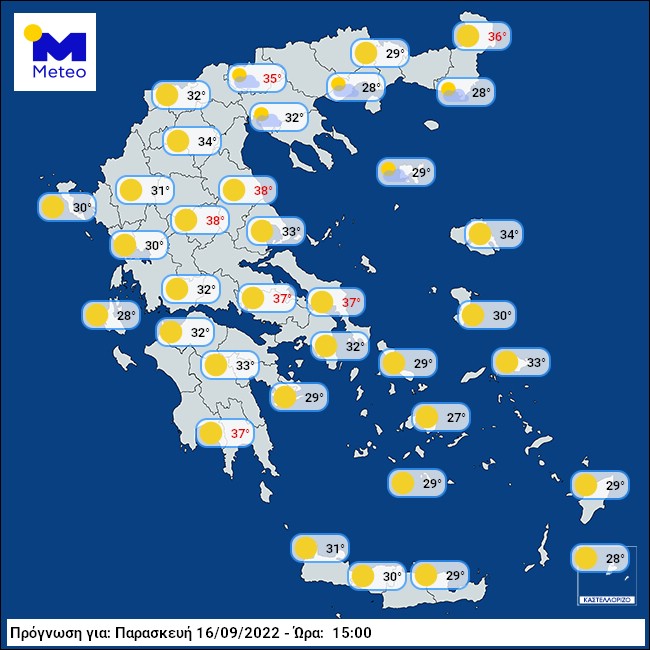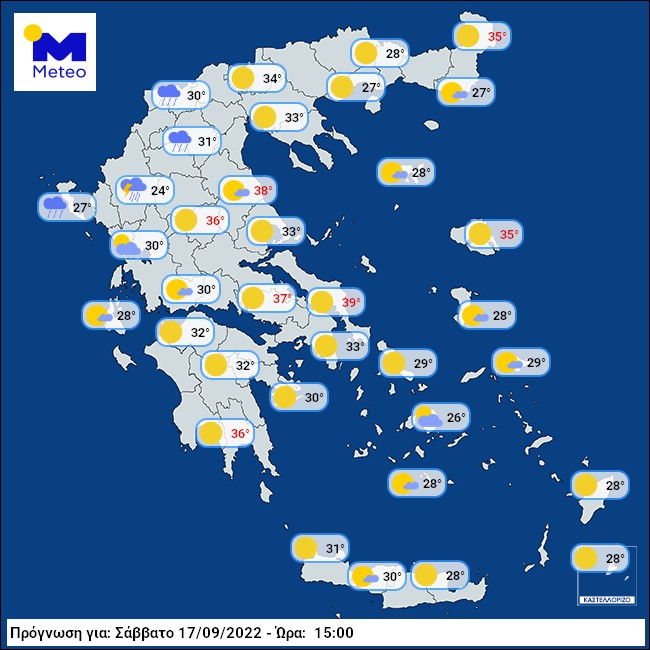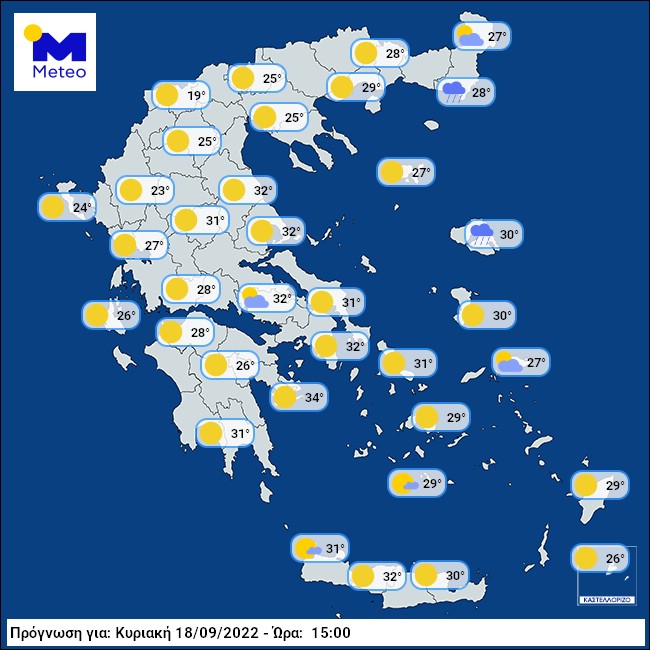 source: meteo.gr