Greece's National Meteorological Service EMY issued an emergency bulletin on Monday warning of weather deterioration in the upcoming hours. Main features of the bad weather front are heavy rainfalls and thunderstorms accompanied by a big number of thunder bolts, local hail-falls and very strong winds.
The bad weather front called BOGDAN is coming from Italy and is forecast to hit Greece from Monday evening, September 26, and through out Tuesday, September 27, 2022.
According to EMY, weather front BOGDAN will initially affect:
the North Ionian Sea and Epirus from the early morning Tuesday until the afternoon
Western Sterea and possibly North-West Peloponnese from the before-noon until the evening hours on Tuesday.
Winds will blow with intensity of 7-8 Beaufort.
Forecast map Orange: areas with heavy rainfalls, Red: areas with wind-hose possibility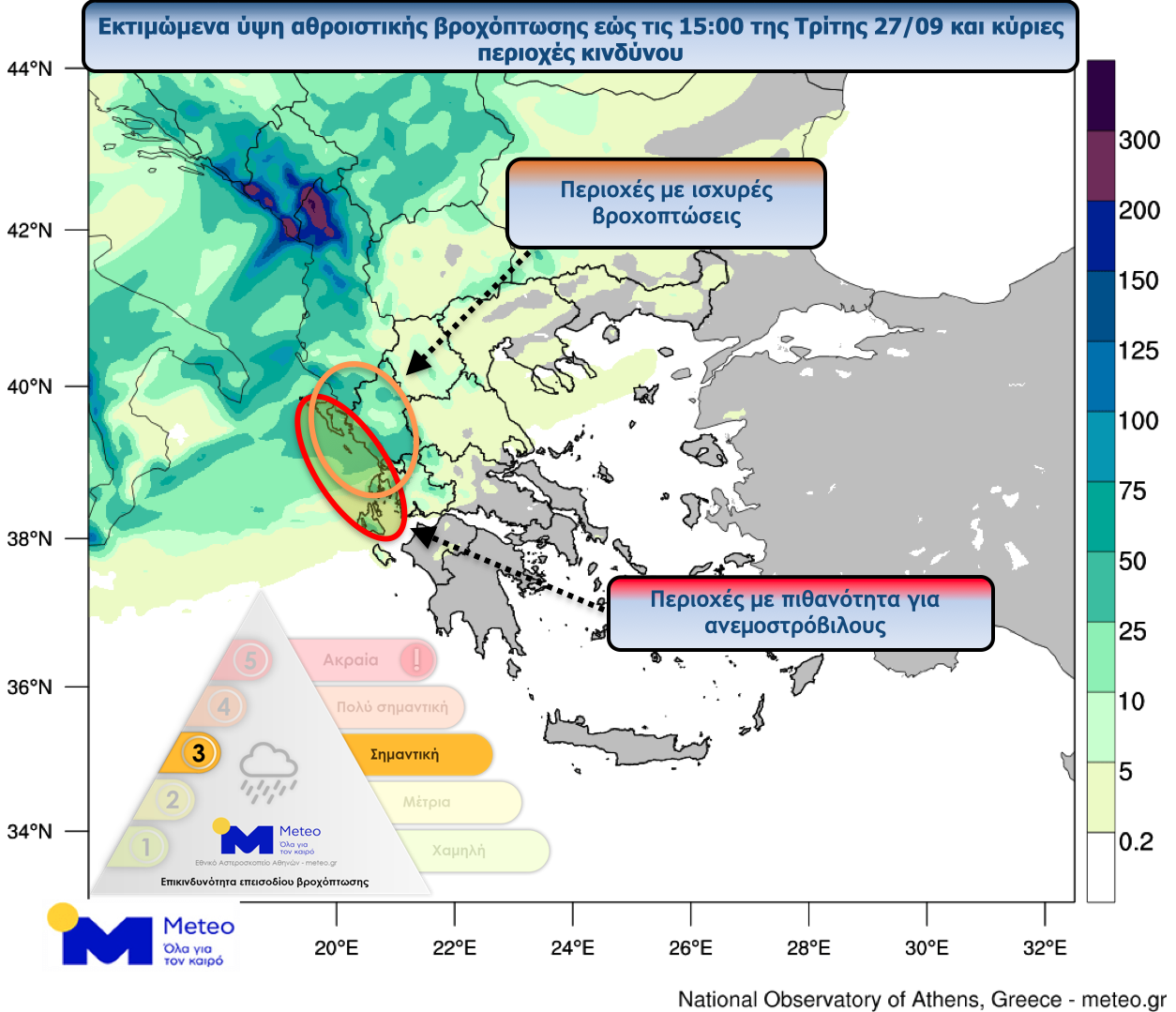 Forecast maps for Tuesday, Sept 27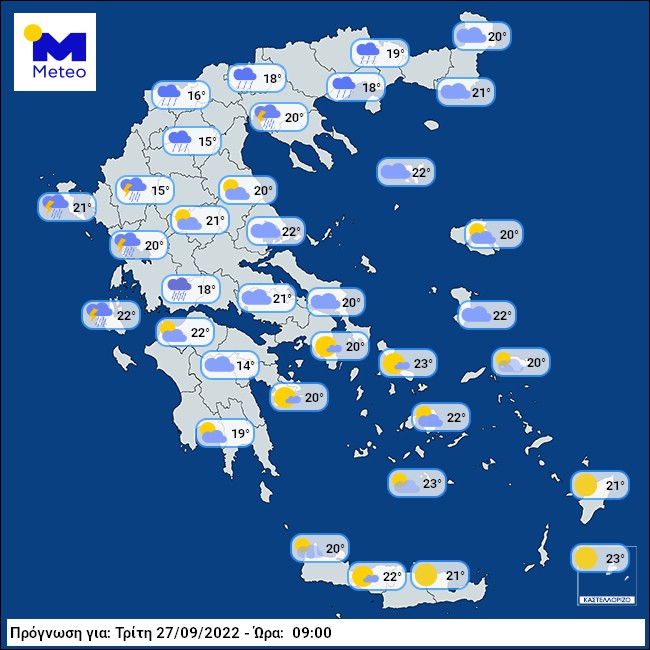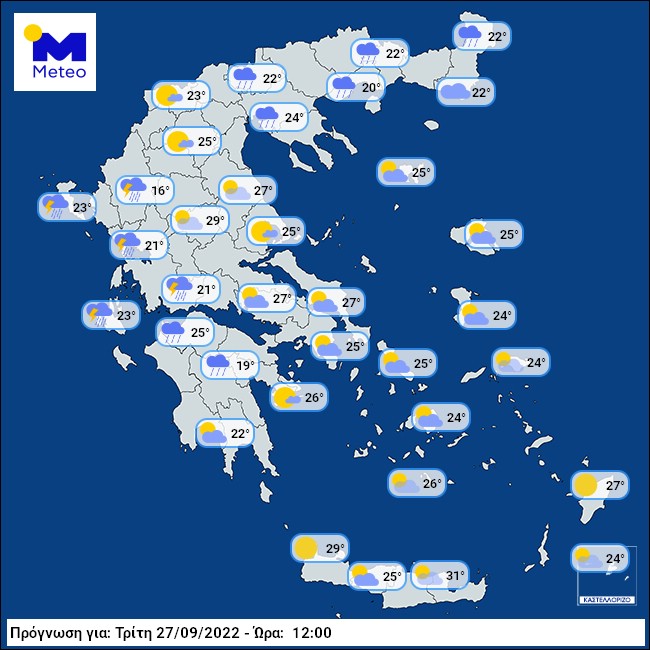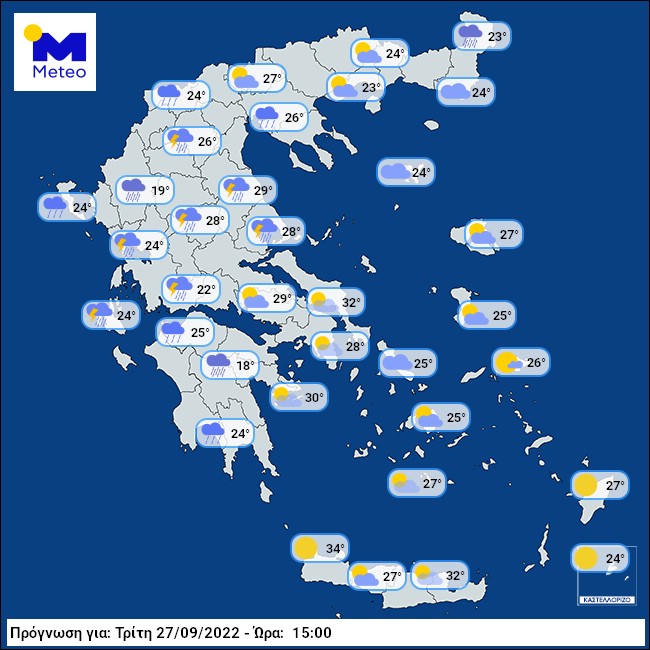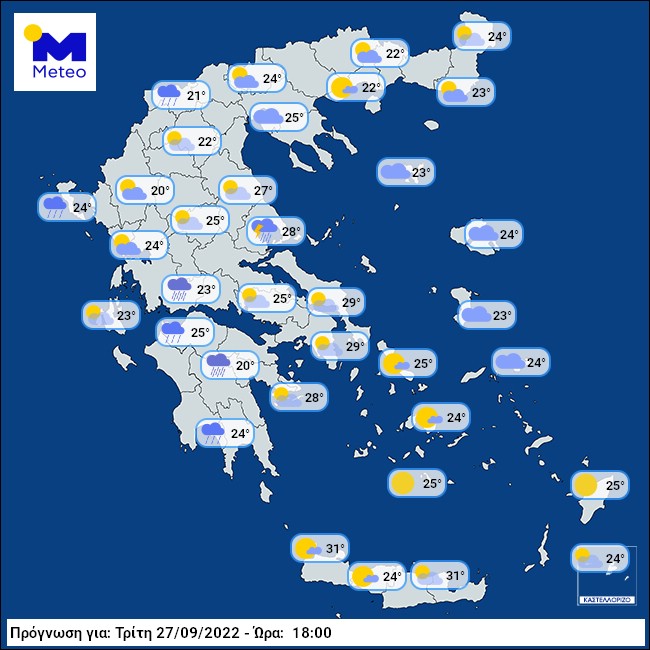 Forecast: Wednesday, Sept 28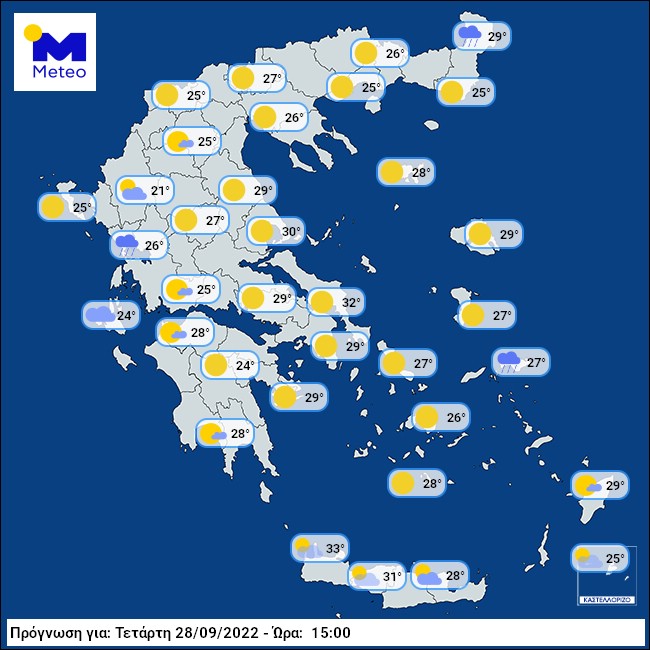 Toward the weekend temperatures will rise again and are forecast to reach 33 and even up to 36 degrees Celsius