Ferries remain docked at the ports of Piraeus, Rafina and Lavrio also on Tuesday due to gusty northern winds blowing with intensity up to 8 and locally up to 9 Beaufort in the Aegean Sea.
According to the data by the National Observatory of Athens, wind gusts reached 116 km/h in Evia and 100 km/h on the Mt Parnitha during the night.
A sailing ban is in effect from the ports of Piraeus, Rafina and Lavrio, due to strong winds blowing in several seas of the country.
Map below: Estimated wind intensity in the Aegean Sea until late on Tuesday – via meteo.gr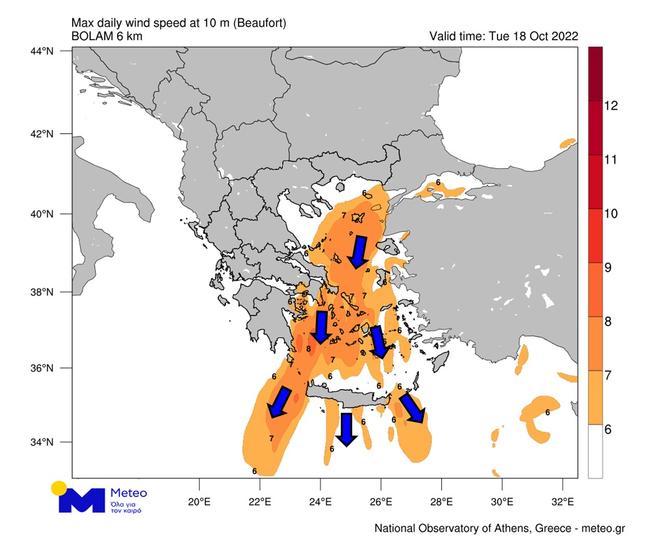 According to media, routes in the Saronic Gulf operate as usual, while the line Agia Marina – Nea Styra remains closed.
+++ If you plan to travel by sea, check with local port authorities or travel agents.
According to forecast, winds may weaken as of Tuesday evening, October 18, 2022.
Sea traffic was disrupted also on Monday and ferries to Cyclades were docked due to powerful winds in the Aegean Sea.