Teargas, sound flares and molotov cocktail bombs dissolved the big protest rally organized by public and private sector unions against the rising prices and the cost of living.
The protest rally marked the general strike on November 9 organized by unions of the public and private sector.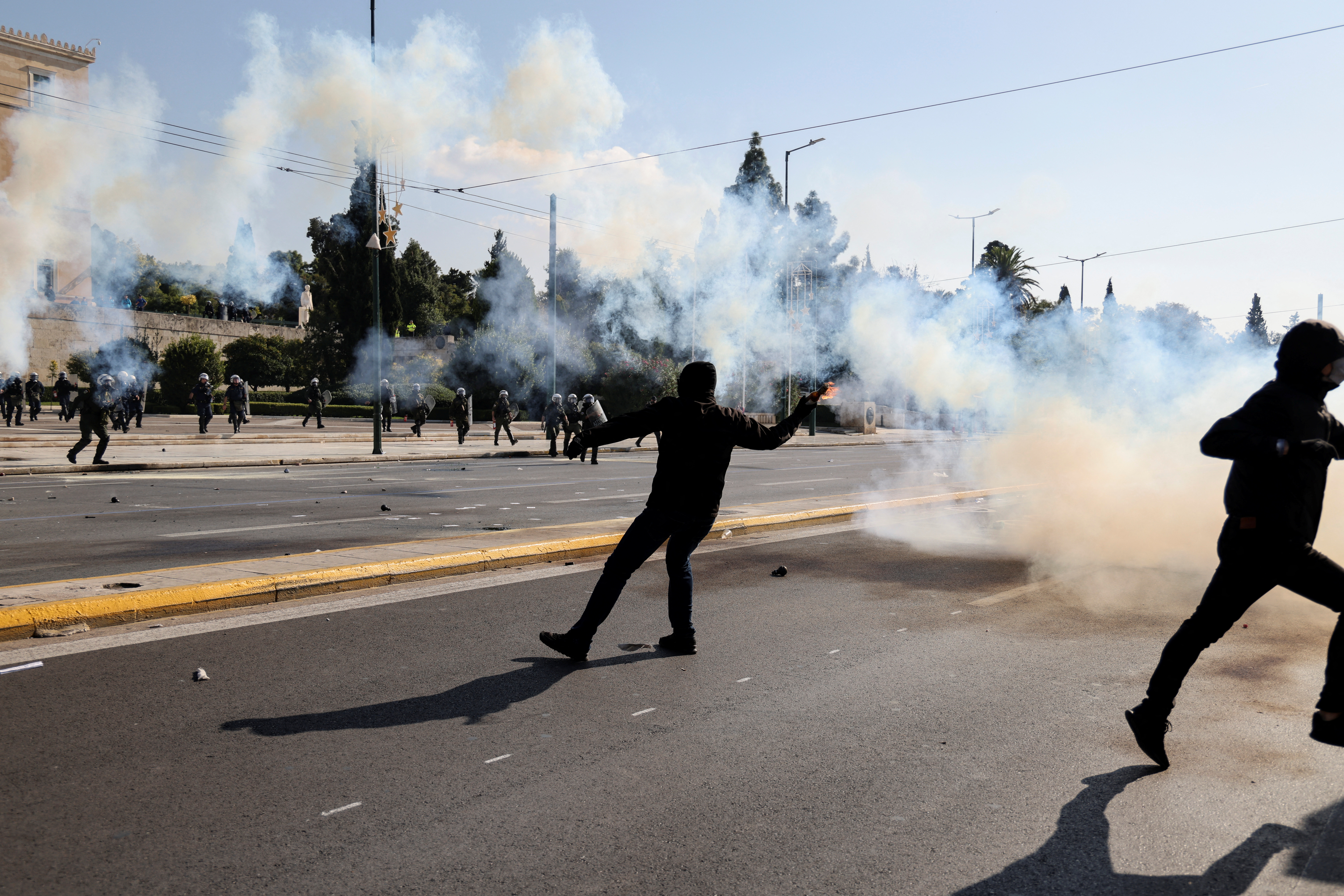 Outside the Greek Parliament in downtown Athens, protesters wearing hoods threw fire bombs against the riot police that responded with tear gas and sound flares.
via makissinodinos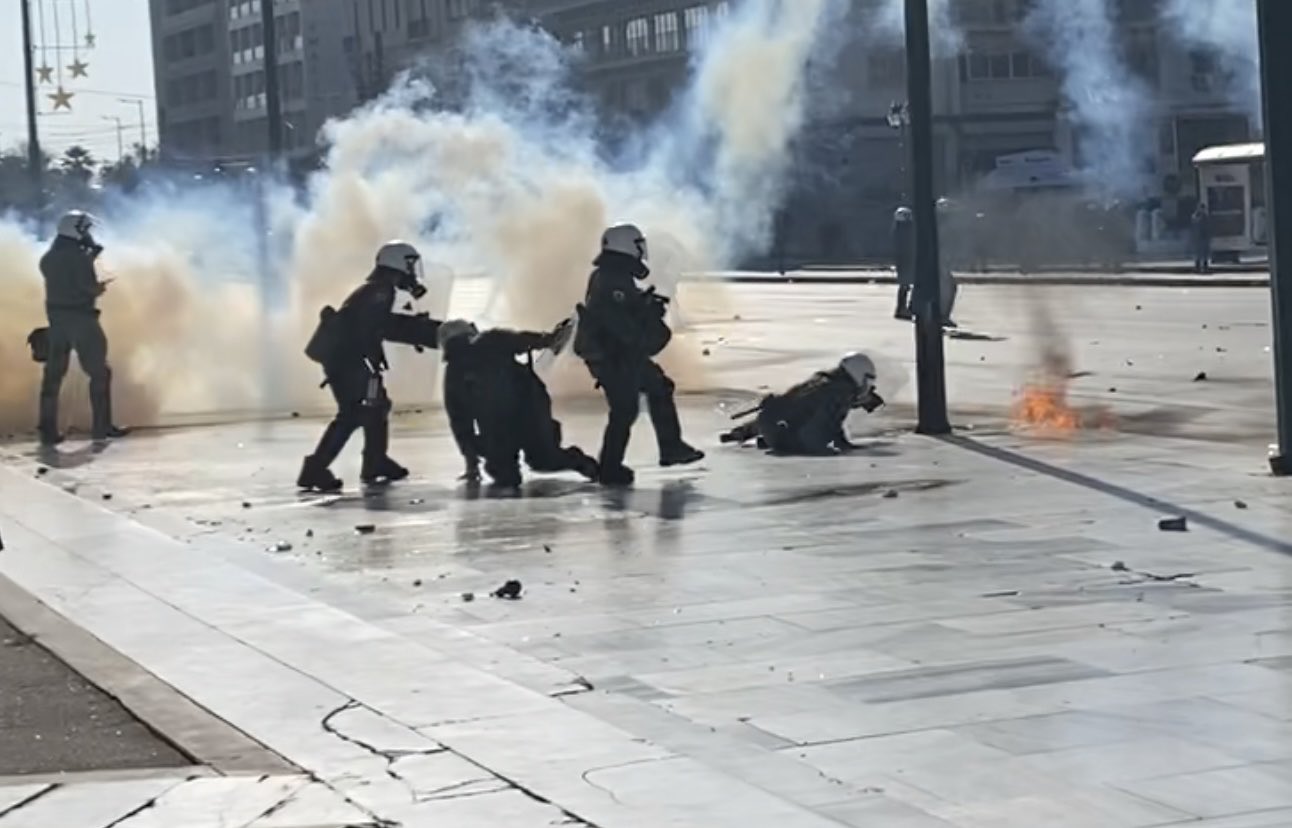 Police in Athens detained 11 people and arrested 2. Among the detained is reportedly also a minor.
Clashes between riot police and most likely anti authoritarians broke out in Thessaloniki, too.
At least 8 people have been detained so far.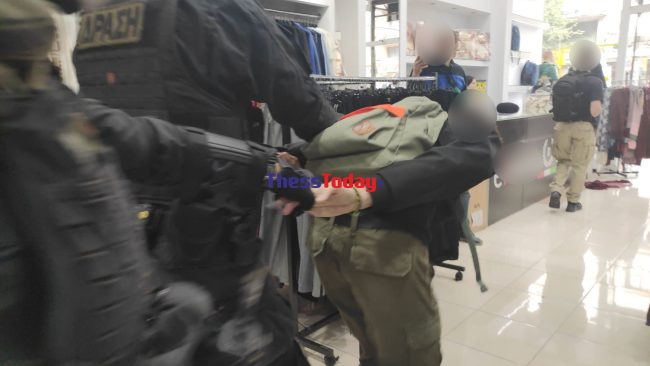 Thousands marched in Athens, in Thessaloniki and other Greek cities on Wednesday in the first big protest and general strike since years.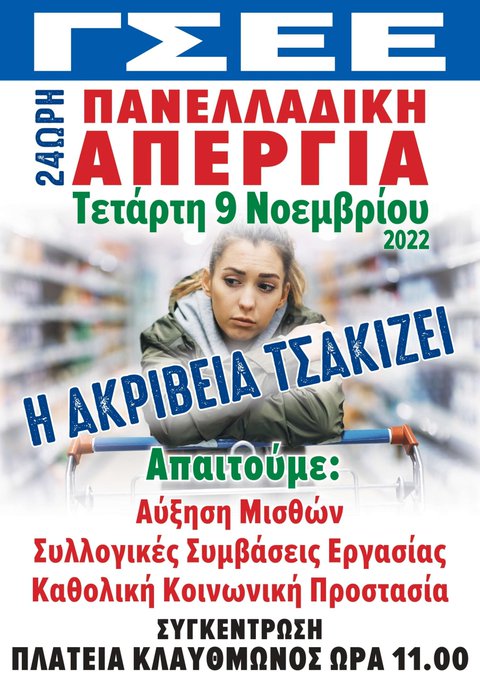 "High prices tromp. We demand: Pay rise – Collective bargain – Total social protection" – Poster by private sector union umbrella GSEE.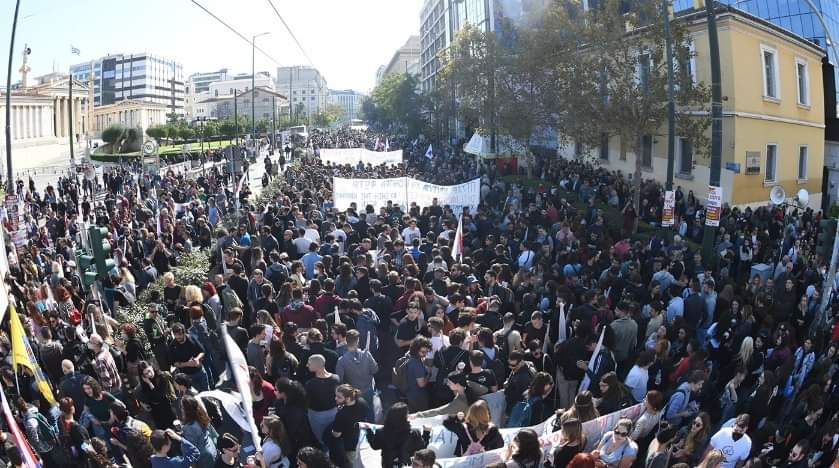 Despite electricity subsidies and laughable half-measures like the "household basket", fuel subisdy or the heating subsidy that covers only a tiny part of the people in winter, Greeks are fed up and demand true wages increases to come up with the rising cost of living that started good half a year before the war in Ukraine.
The majority of Greeks consider Prime Minister Kyriakos Mitsotakis as part of the problem for the rising cost of living, accusing him of allowing energy companies and supermarkets to profiteering.
Some protesters held posters reading "Fire the PM."
"We don't want subsidies We want salary. Inflation is not a national issue" – Leaflet by Labor Antifascist Action.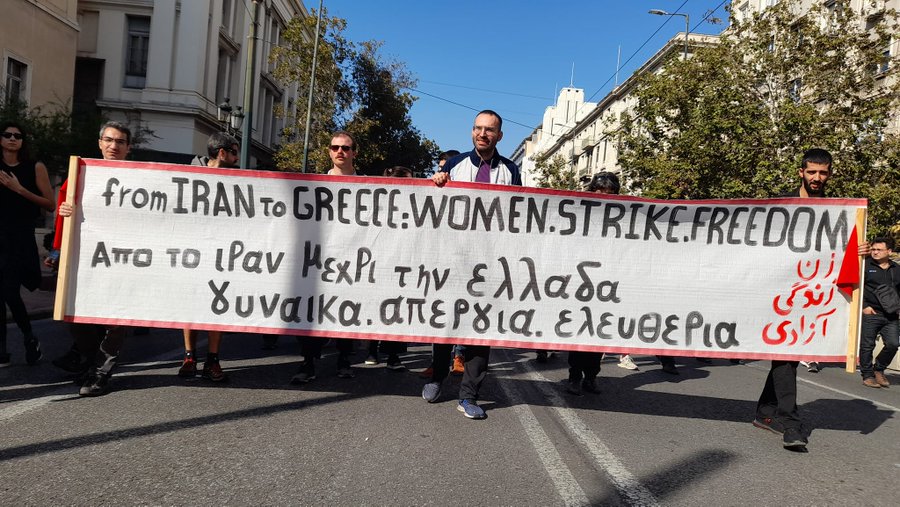 Solidarity from Abroad
The general strike paralyzed the country on Wednesday, with public services shut down, the majority of public transport means on 24-hour strike, like ferries and trains. (See details here on KTG.)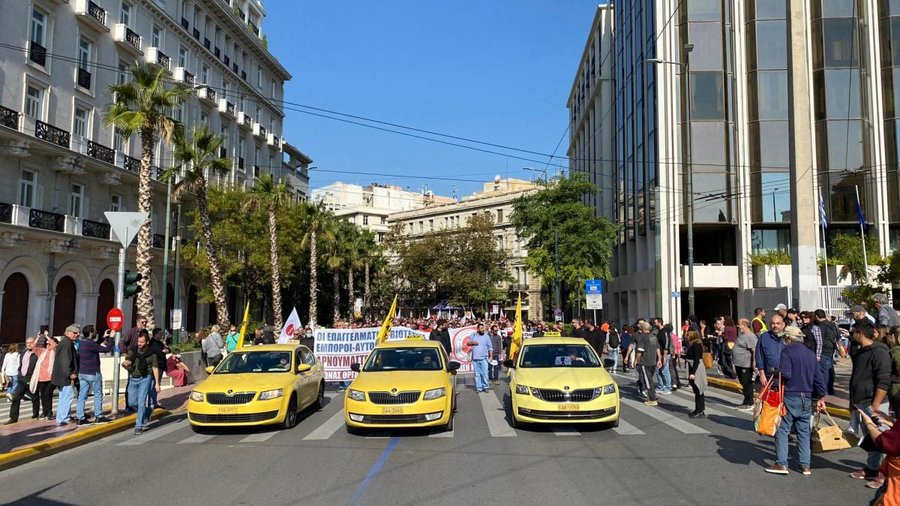 Even the taxi drivers, who last time they mobilized was almost a decade ago, jointed the general strike on Wednesday.