Greece's Geodynamics Institute of the National Observatory of Athens corrected the magnitude of the earthquake off the island of Rhodes to 5.9 on the richter scale, from 5.7R initially.
The earthquake recorded at 14:37 in the sea southeast of Lindos on Rhodes raised concern among the residents but no damages have been reported so far.
The 5.9 Richter quake was strongly felt on Rhodes and in other islands of the Dodecanese.
An earthquake rattled with magnitude 5.7 on the Richter scale the island of Rhodes and other islands in the south-eastern Aegean Sea early Wednesday afternoon, January 25, 2023.
According to preliminary information the earthquake occurred at 2:37 p.m. local time. Its epicenter was in the sea area, 60 km south-east of Lindos, Rhodes.
Its focal depth was 10 km.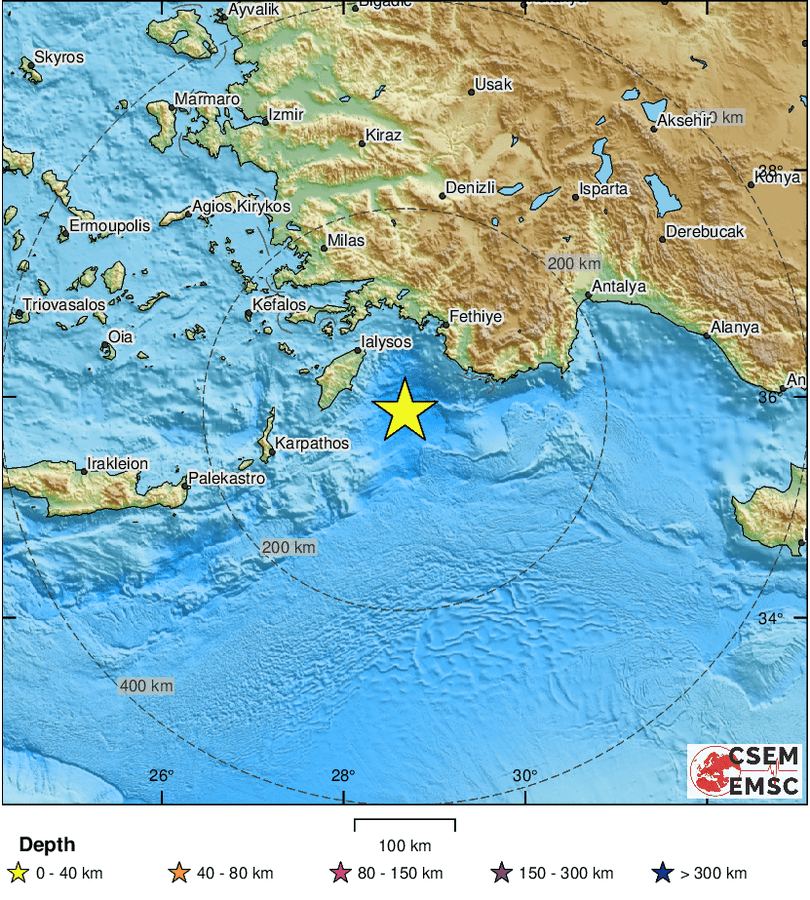 According to state broadcaster ERT, the tremor was felt in almost all the Dodecanese and on Crete as well as on the western coast of Turkey..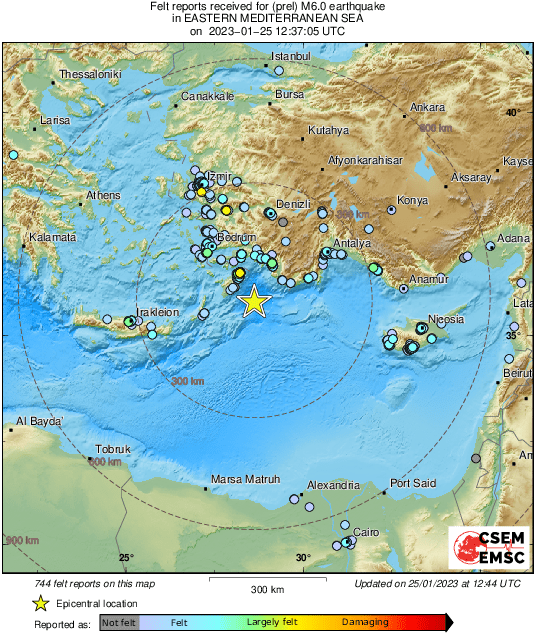 Locals said that the tremor had a long duration. Local media report that citizens were scared.
So far, there are no reports of injuries or material damages.
Head of Greece's Earthquake Planning & Protection Authority, Efthymios Lekkas, said that seismologists are closely monitoring the phenomenon.
More seismic updates on @LastQuake