Snowfalls will continue late on Wednesday and also on Thursday, February 8-9, and Greece's National Meteorological Service updated its weather warning on cold front "Barbara".
Snow, sleet and frost are the main features for the next hours.
Schools will be closed in some suburbs of Attica.
Weather Warning
Wednesday (08/02/2023)
1) Snowfall or sleet will continue in the east and south. In eastern Magnesia, central and northern Evia, Fthiotida and Voeotia, intensity of the phenomena is predicted in places until the afternoon hours.
Temperatures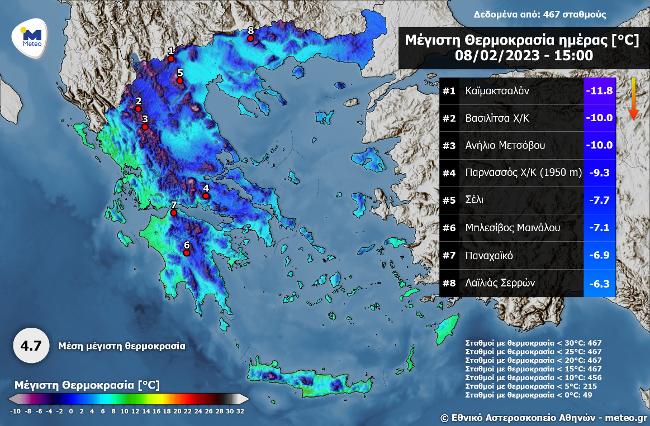 2) Attica: sleet and temporary snowfalls are forecast which will be denser at intervals until the early afternoon hours mainly in the north.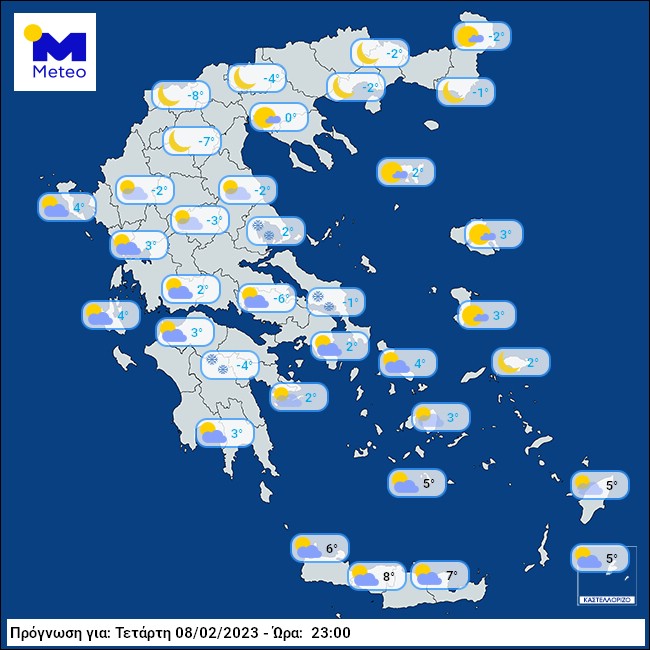 Thursday (09/02/2023)
Snowfall is expected to continue in the Sporades islands, eastern Thessaly, Evia, eastern Sterea and Attica. In particular, in eastern Magnesia, central and northern Evia, Fthiotida and Boeotia, the effects are predicted to be intense in some places until the midday hours.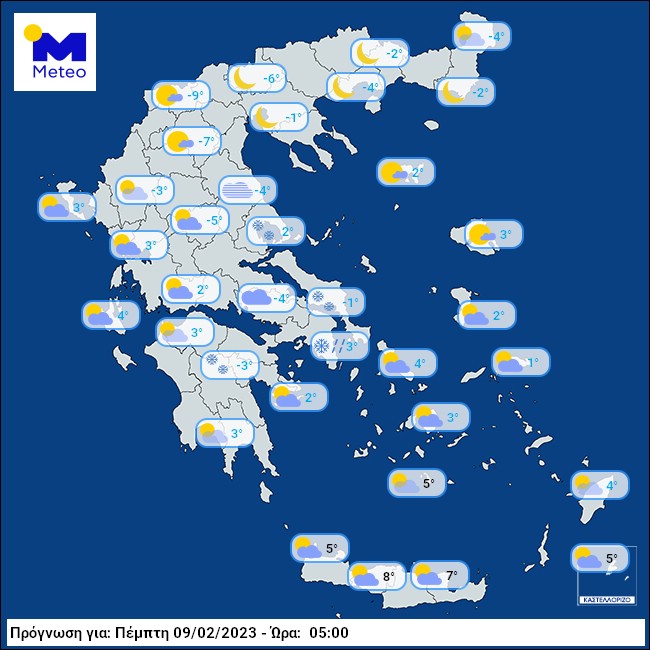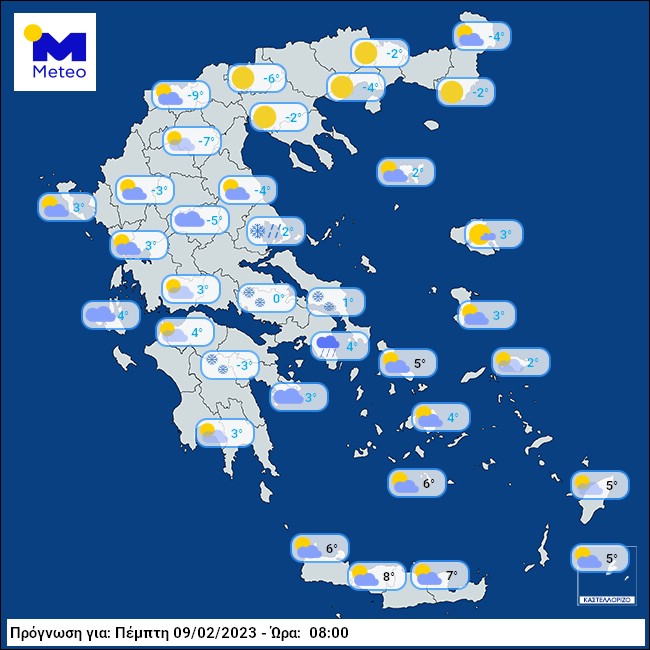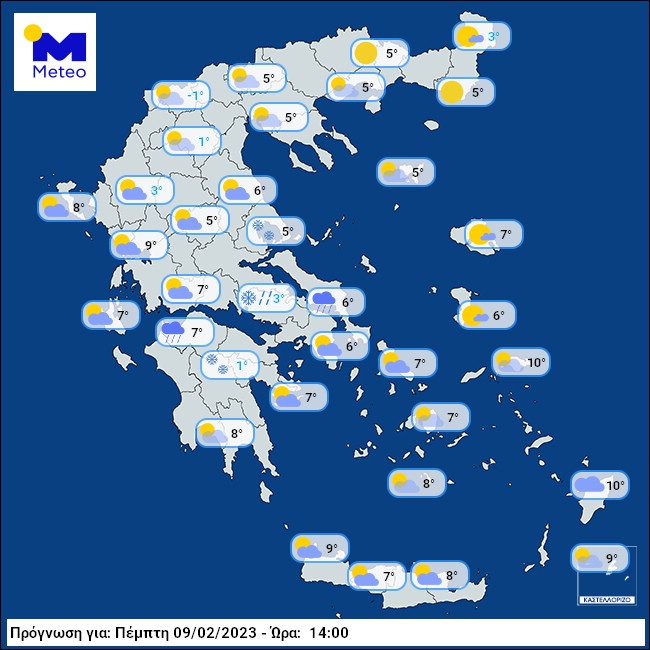 Strong frost will occur in the central and northern continental semi-mountainous regions. Frost will be total in the northwest in places (negative temperatures throughout the day).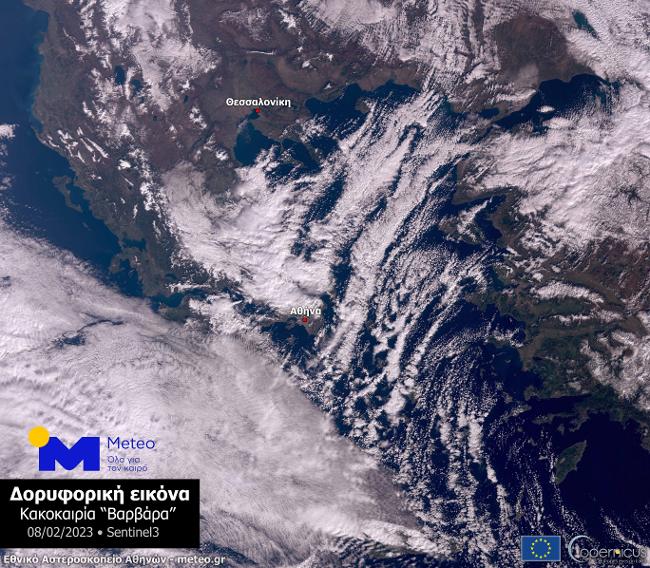 Satellite picture: total frost
Schools in Attica
The majority of schools in Attica will be open on Thursday, February 9, while in some municipalities, with very low temperatures, students will arrive until 9 in the morning.
Primary and Secondary Education schools in areas that are still facing problems from the bad weather remain closed tomorrow.
In areas such as Eastern Attica, the Northern Sector and the Western, etc. (in detail below) it was agreed after relevant suggestions from the mayors, that due to low temperatures, teachers should be in schools as usual and students should arrive by 9 in the morning.