A moderate earthquake measuring 4.4 on the Richter scale struck the island of Zakynthos at 7:53 on Monday morning.
The epicenter of the earthquake was in the sea area 78 kilometers west-southwest of Zakynthos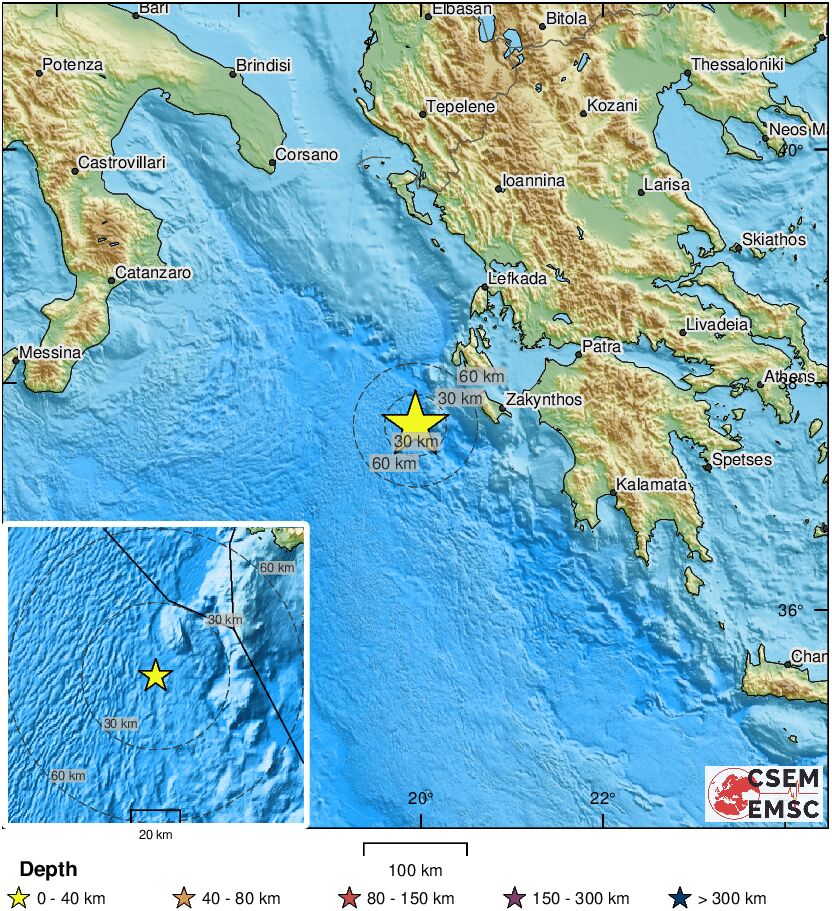 Its focal depth was recorded at 8.5 kilometers.
No injuries or damages have been reported.
Head of the Greek Earthquake Prevention and Protection agency Efthimios Lekkas told news website newsit.gr that the earthquake confirms the need for the closure of the famous shipwreck Navagio due to risk of landslides and rock falls.