The students' parade had not started yet and Greek police already detained one man for trying to break the police cordon and watch the parade. According to Greek media, the man is member of Spitha movement of famous musician Mikis Theodorakis. The group wanted to protest for the draconian security measures hindering the people watching the parade.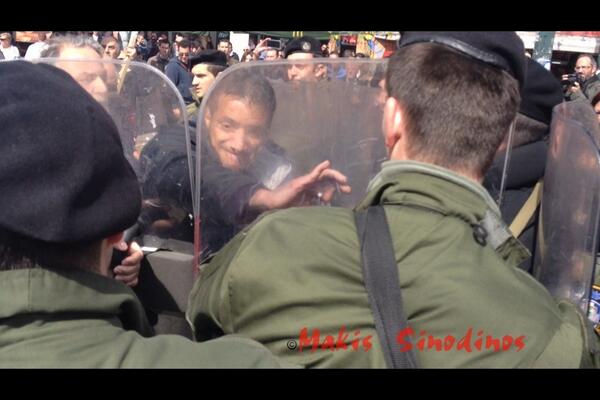 Police pushed the group away from Syntagma square and detained one member.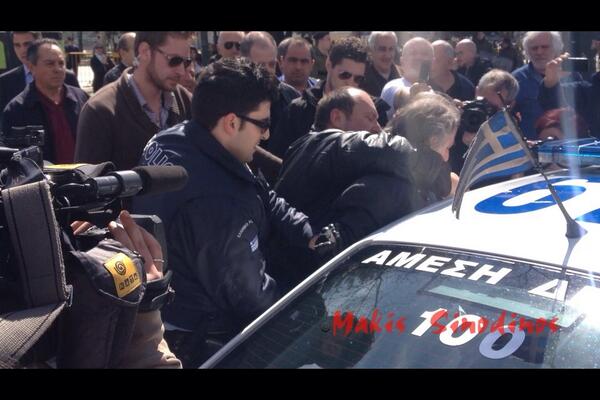 photos via Twitter @MakisSinodinos
Since early in the morning the area in front of the Greek parliament has been under draconian security measures out of fear of protests during the students' parade.
Police buses outside the Parliament
The metro station <Syntagma> has been closed to public and will remain closed also Monday where the military parade will take place.
Politicians are expected to take place at the tribune in front of the parliament after the holy mess in a nearby church.
During the last three years of loan agreements with Greece's lenders, Independence Day parades often turn into massive anti-austerity protests.