Panic outside the Court of Appeals in downtown Athens on Friday morning. A man pulled a gun and started to fire in the air in front of the television cameras. The incident occurred in front of television camera crews covering the trial of the murderers of 26-year-old student Marios Papageorgiou.
The man was speaking to the media about the postponement of the trial. While he is speaking, he pulls the gun and fires in the air. He hugs and kisses Marios' mother. He turns to the cameras and tries to fire again, but the gun has run out of bullets. Then he flees the scene.
In the panic of the moment, no policeman managed to react and catch the man. He is later caught by policemen in civilian clothes. He is thrown to the ground, is handcuffed and taken to police headquarters.
It turns out the man was a relative of the murdered student.
Marios Papageorgiou disappeared in August 2012.

Two months later, the mother turned to a television program seeking missing persons.it was private investigators who solved the mystery about the student's disappeance.

Months later, it turned out he was abducted by a group of neighbors for ransom. The perpetrators were sentenced to prison terms.  On first degree trial, the leader of the gang, a 73-year-old friend of Papageorgiou family was sentenced to life and additional 23 years imprisonment for abduction, manslaughter, blackmail and gang establishment. Six more gang members were sentenced to imprisonment, among them the leader's wife. the ransom they tried to extort from the mother was 620,000 euros.

However, they never confessed where the body of Marios was buried.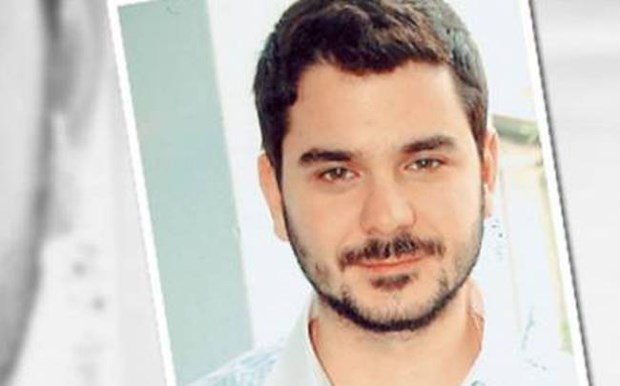 The mother has made several appeals on the media calling everyone who knows anything about the case to reveal the place where her son is buried. In vain. None of the perpetrators ever revealed the secret.
The second degree trial ha been postponed for the third time, today it was postponed for March 2018.
Before pulling the gun, the shooter was protesting in front of media cameras the fact that the body of Marios was never found until now. "There is no justice. We will grow old and never find out where Marios' body is so we can bring it where it belongs," the man said.

Police is gathering evidence from the shooting scene, while court authorities have most probably to reconsider the security measures. It looks as if the man had apparently entered the court carrying the gun. Police has to confirm this first, before the court prosecutor works out a new security plan.

According to latest information by Skai TV, the man told police he did not go inside the court with the gun but that he took it from another relative.
UPDATE: As the man was caught red-handed, he was taken to judge and sentenced to 2-year plus 2 months imprisonment and a 1,500-euro fine. He is on probation for three years.